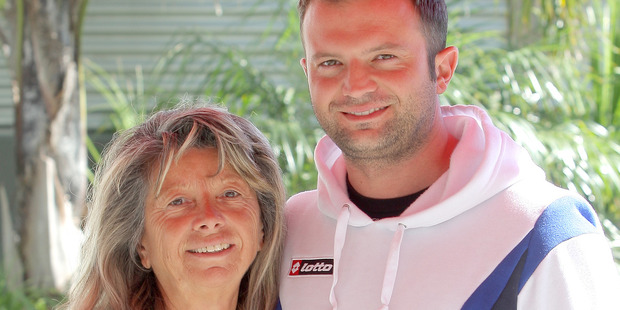 Marco Fabrin, a former accountant from Italy, is about to open his own Italian delicatessen, Angolo Paradiso, on Central Parade in Mount Maunganui.
Mr Fabin arrived in New Zealand in November 2009 after hearing about the country from a Kiwi he met on his travels in Thailand. "I came here to change my life. I had a good job in Italy but I was a bit bored," he said.
Mr Fabrin used to be an accountant in a small town in the north of Venice, the city of Castelfranco Veneto.
After working in several different occupations in Tauranga he is looking forward to being in the food business.
"It's going to be a place where instead of going to get your fish and chips you will get your lasagna or cannelloni to take home.
"I love cooking and did a lot back home and I realised when I got here people are not able to try the real authentic Italian food."
One misconception New Zealanders often had of Italians was that they were fat, he said.
"The real Italian food is light. We don't eat a lot and it's not that heavy. It's simple but tasty."
His mother, Oriana Disaro, is living in Tauranga as well.
Mr Fabrin said his mother loves New Zealand and because he is an only child she wants to help set up his new venture.
Back home many young people in the work force still lived with their parents at home, he said.

"It's very normal, for two reasons: one, the culture and, two, it's very hard to live by yourself on a single salary and to be able to afford things like rent and a car. So you have to be at least a couple with combined salaries.
"I think even if people want to, they can't afford a comfortable lifestyle so one of their options is to leave the country.
"I had the feeling I needed to see something else."
There is a huge difference in the lifestyles here, he said.
"Kiwis don't get too worried about the future compared to the Italians. "It's more peaceful here, especially this town. It's an easier life."
There was not a big Italian community in the Bay of Plenty, said Mr Fabrin, but this wasn't an issue. "I prefer to live the Kiwi lifestyle. I prefer to speak English and be with Kiwis. I am not in Italy".
Fast Facts for Italy:
Population: 58,742,000
Capital: Rome; pop 2,628,000
Area: 301,333 square kilometres (116,345 square miles)
Language: Italian, German, French, Slovene
Religion: Roman Catholic
Currency: Euro
Life expectancy: 80
GDP per Capita: US$25,100
Literacy: 99 per cent