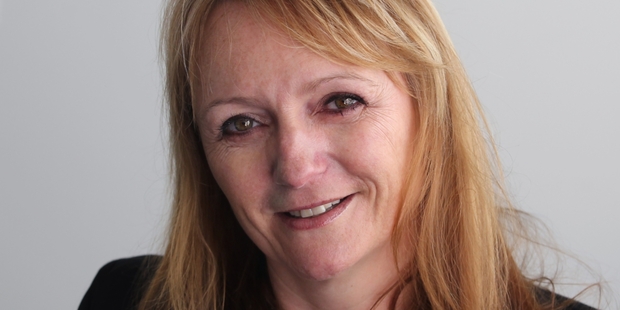 This week's newsmaker is Sally Cooke who is the spokesperson for Mainstreet Tauranga:
1 Tell us a bit about yourself.
I am brand strategist and a director at Tuskany Agency. I am married to Marty and have two children Sebastian, 12, and Samantha, 8. Tuskany look after the marketing and day-to-day management of Mainstreet Tauranga. We work every day alongside other city centre stakeholders and our Downtown Tauranga members to effect change for good with initiatives, events, promotions and marketing to attract more people to the city centre who stay longer and spend more.
2 You've been in the news this week about revitalising the central city. Why is it important to you?
Because I adore this city centre with a passion and see so much potential. Perception is a frightening thing. How we are perceived as a city centre defines to a degree what we are. We need the people in the city centre to believe in it and engage others. It's like anything, you can't sell something if you don't passionately believe in it.
I am from Dunedin and that is a good example of a city with a soul and people who passionately and proactively defend their city and collaborate together for growth and development.
3 What do you think the community can do to revitalise the central city?
Work together, collaborate more, get involved, stand up and be counted. Consider what you can do to make a difference. There are a number of initiatives already in play to revitalise the city centre. One thing I believe that is missing is a groundswell of support and passion from the people actually in the city centre. Yes we have challenges, but every city centre does. Let's focus on the positives, no one wants to come to a negative environment. Positivity and passion is infectious. Let's put a smile on people's faces and make their experience in the city centre unique, memorable and so enjoyable they will tell others and they will come back.
4 What do you love about Tauranga?
The waterfront, the climate, the potential the future holds, the people within it who are passionate and proactive in their drive to build a better city.
5 What is one thing you would like to change about Tauranga?
The attitude. We need to drown out negativity and build the positivity.
6 What challenges do you face in your role as part of Mainstreet Tauranga?
Engaging everyone, getting everyone on board, building a stronger community. If everyone in our city worked together, imagine the momentum we would achieve with that.
7 What is the most rewarding part of your job?
Working on ideas and initiatives that create opportunities for people to get inspired, get involved and see the potential of what could be achieved. A city needs a heart, soul and passion, if we can do our small bit towards helping with that, that is immeasurably rewarding.
8 What is one secret about Tauranga you would like to share?
That it is the most amazing little city - the only one of its kind.
9 You must be a creative person, how do you come up with great ideas?
By thinking about the strategic objective of what you want to achieve and then thinking about how to communicate in a way that is unique, compelling and emotively charged.
10 What is the next big project you will be taking part in?
The revitalisation of Downtown Tauranga.