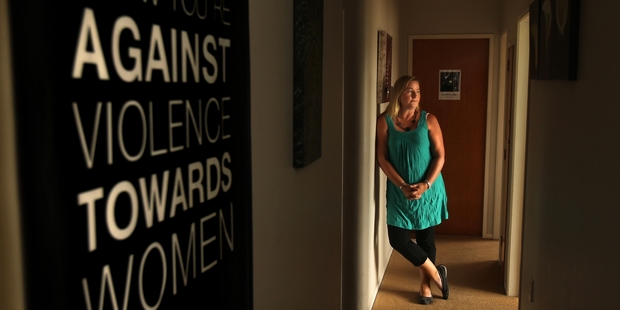 A 30 per cent rise in the number of protection orders being issued in Tauranga is good news, say police and victim support services.
Even so, victims continue to be terrorised by repeated breaches of those orders with two Bay of Plenty offenders racking up 10 convictions in the past five years.
The number of protection issues ordered by Tauranga District Court has jumped from 96 in the 2008/2009 financial year to 125 in the 2012/2013 financial year.
In the last financial year, 80 people were convicted of breaching protection orders in the Tauranga District Court.
Tauranga Women's Refuge manager Angela Warren-Clark said protection orders were one of the centre's main tools and were one of the first options given to women and almost all those who stayed at their safe house applied for one.
"It is positive to hear. It's an absolutely good thing," she said.
"The reason for that [increase] is not that we think there has suddenly been an influx of violence but that there has been a very positive response to violence. People are getting help where they need it."
Protection orders forbid any violence or threats toward the victim and their children and can also contain non-contact conditions. The non-contact conditions do not apply if the victim and offender are living together but the non-violence order remains in place.
Ms Warren-Clark said the number of convictions for breaching protection orders seemed low as they encouraged women to report every breach no matter how small.
"I would say that some women alone have experienced 80 breaches," she said. "Many of our women feel absolutely terrified by one text."
Tauranga Moana Victim Support service co-ordinator Maree Nicholson said volunteers always talked to victims about protection orders.
"The message about family violence not being okay is out there a bit more and victims are more aware there is support and protection orders are a good tool to use."
Even so, multiple breaches of protection orders were not uncommon, she said.
"The average victim will leave an offender seven times before they leave for good," she said.
Western Bay of Plenty police family violence co-ordinator Detective Sergeant Jason Perry agreed the increase was a step in the right direction. It was not unusual for one offender to be charged with a number of breaches, he said.
"It's not surprising at all. A judge is issuing them because there is a risk. What it does is confirm that the people that have protection orders, that it's needed," he said.
"It's been our experience that sometimes an offender will move through from partner to partner. It's not uncommon for one offender to have a number of protection orders issued against them."