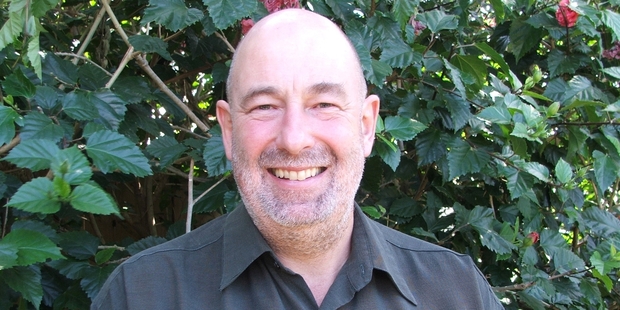 New Zealand's $1.5 billion annual revenue kiwifruit industry - the bulk of which is centred in and around the Bay of Plenty - is in the early stages of what many in the sector believe will be a major transition. After working through the devastating biosecurity incursion of Psa, which saw orchard values plummet, followed by global marketing arm ZESPRI International's costly invoicing problems in China, the sector is now poised to enter a new phase of growth, say industry sources.
"It's been a challenging few years for the kiwifruit industry, but they are bouncing back well," said Nathan Guy, primary industries minister. "Psa was a major blow but there has been a good recovery. Forecasts from the Ministry of Primary Industries suggest that export volumes of gold kiwifruit could return to pre-Psa levels in the 2015 harvest season."
With fruit volumes expect to pick up again once new varieties of Gold3 come fully onstream, the key challenges now facing what is almost entirely an export-driven industry are to a large extent posed by the rapid changes in global markets. To address these issues, and also to resolve existing structural problems, the key market participants launched the Kiwifruit Industry Strategy Project (KISP) late last year, which aims to come up with a new industry framework by October this year.
"We've seen a substantial recovery of confidence in the industry," said Lain Jager, CEO of ZESPRI. "Equity values have come back up and growers are looking to a positive future again."
It has been a challenging couple of years for ZESPRI, with the industry's Psa problems exacerbated by the ongoing fallout from ZESPRI's former China importer's fraudulent invoicing (See sidebar). Mr Jager also now faces a new problem in Taiwan (See front page story).
"Growers are absolutely unhappy about what happened in China," said Mr Jager, who spoke exclusively to the Bay of Plenty Times. "They want us to be competent and fit to grow, especially as China is such a strategic market for us. We are listening very carefully to growers as a result of what has happened."
ZESPRI was created in 1997 as a single point of entry (SPE) exporting entity owned by growers, and was subsequently corporatised. One of the issues KISP will address is whether the current industry structure is the best way for the industry to go forward, though few sources expected any major changes from the SPE approach. But they did see the need for new approaches.
"The world has changed," said Mike Chapman, chief executive of New Zealand Kiwifruit Growers Inc. (NZKGI).
"The industry project is about making the entire industry, not just ZESPRI, fighting fit for the next decade."
Added Stuart Weston, managing director of major post-harvest company Apata Ltd: "There's a tidal wave of fruit coming. We really have to make sure we've got our head in the game. With the supply side stabilising, now attention in the industry is going back towards what does our infrastructure look like, and what does the industry need for the next 40-50 years."
Mr Chapman said that the KISP process, which will involve a series of submissions and consultations throughout the year, will address a number of external and internal challenges. Perhaps most significant externally, was the fact that the global trend towards 12-month supply required by major supermarkets and other outlets meant that the New Zealand kiwifruit industry needed to be capable of competing across the global supply chain.
"If it doesn't, New Zealand risks being relegated to becoming a seasonal country supplier which is a price-taker to the growing power of the global players," said Mr Chapman. Conversely, New Zealand's kiwifruit industry had the opportunity to become the undisputed leader in the establishment of a global 12-month branded kiwifruit business, and ZESPRI was the obvious vehicle for that strategy, he said.
Other external challenges included the expected increase in the numbers of significant new competitors, including from China itself, shifts in the competitive and market landscape as horizontal integration continued right along the supply chain, demand continued to shift from the West to the East, and rapidly emerging economies that both required investment and posed risks.
Retail analysts have also noted that market expectations around food safety are also expected to rise as the growing middle classes in developing countries become more demanding of quality and concerned about safety.
In terms of the industry's internal structure there are number of legacy issues to address. ZESPRI has a corporate shareholding structure, but is largely owned by currently active growers, which has resulted in what industry sources describe as an alignment issue to develop, which has the potential to become disruptive.
The aim, says NZKGI's Mr Chapman, is for the production and exporting elements of the industry to be aligned to ensure that a similar vision is shared throughout the production and marketing chain. Some ZESPRI growers have opted not to become shareholders, and therefore do not share in corporate dividends (though it does not affect grower returns).
And conversely, some retired growers have retained their shareholdings, but are no longer active in the industry - so-called "dry" shareholders. As of November 2013, ZESPRI had 439 dry shareholders, accounting for 10.6 per cent of shares. It also had, as of June 2013, 490 growers who held no ZESPRI shares. This was 18 per cent of growers and their crop accounted for 11 per cent of ZESPRI volume.
While there is no current problem, growers continue to retire and could, hypothetically reach a majority of shareholding ownership unless the structure is revised. "There needs to be a reconciliation of concerns over the misalignment of ZESPRI ownership and supply," said Mr Chapman.
Other factors in the background to the industry include the desire of some fresh produce exporters to play a larger role in independently selling kiwifruit. Competitors under the SPE structure have to prove that they can add value in new markets. Although a few of these companies, designated as collaborative marketing companies, do have agreements to work alongside ZESPRI, some are understood to be unhappy with and critical of the arrangement.
There is also a small number of growers grouped with the Independent Kiwifruit Growers Association, which lobbies vigorously against ZESPRI on a number of issues, including assertions about excessive marketing costs, restrictions in marketing independently owned varieties of kiwifruit, ZESPRI commission rates, and the SPE's alleged lack of transparency.
Certainly a key issue is to ensure that there is agreement on ZESPRI's future in the context of the growing strategic requirements, said Mr Chapman. "The question of what growers want Zespri to be is becoming increasingly relevant."
ZESPRI's Lain Jager noted that both through the NZKGI and the post-harvest operators, ZESPRI was accountable to large and savvy commercial operators. "They are more than capable of holding ZESPRI to account," he said. "I'm in front of growers regularly, there's nowhere to run, nowhere to hide."
Neil Trebilco, NZGKI president, said ZESPRI was owned by growers for growers. "And if you look at the impact and the value of the brand to New Zealand, it's huge. It's one of the most recognised brands in the world. New Zealand needs more success stories like ZESPRI to do well in world trade. "