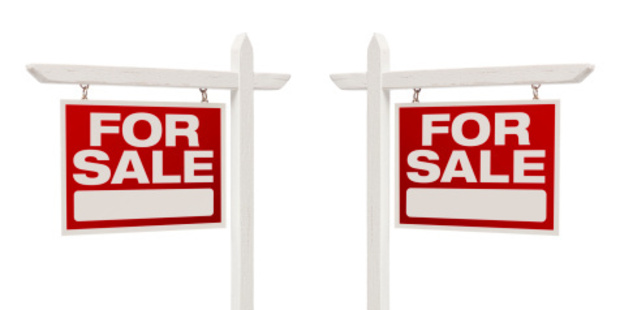 Western Bay property values are climbing gradually but the rate of growth slowed across the country last month, figures reveal.
Tauranga recorded a 3.8 per cent lift in the year to January to an average value of $439,974, according to state valuer Quotable Value.
But Western Bay again suffered a dip, with average values dropping 0.9 per cent to $402,216. Across the region, values remain well down on the 2007 market peak.
Nationwide, property values increased 9.6 per cent over the past 12 months to $467,499, and are up 12.8 per cent on the 2007 market peak.
Tauranga QV valuer Mairi Macdonald said sales volumes were down in January, which was in keeping with the Reserve Bank's mortgage lending restrictions brought in last October.
"Most of the sales that we are actually seeing are kind of in the middle to upper end of the market because they are less affected by the restrictions."
The average current value would be higher due to the higher valued sales.
Western Bay's lower values were typical for the rural areas, she said. Tauranga Harcourts managing director Simon Martin agreed the figures were probably reflective of the new lending restrictions.
"In Tauranga it's probably increased because the lower priced properties have been a bit slower to sell because of the LVR so that pushes up the average at the end of the day," he said.
"It's reflective of the style of property people are buying."
He said the volume of sales had not changed much and he expected it would remain the same.
"All the economic indicators are looking positive and consumer confidence seems higher and people are more confident.
"That really does assist the property market."
LJ Hooker Tauranga franchise owner Neville Falconer said he was not surprised by the increase in the Tauranga market.
"We've seen a slow but steady trend in the market in favour of the vendors," he said.
"It's an increase but it's a modest increase."
QV valuer Richard Allen said the lending restrictions seemed to be taking hold on the local market with signs of weakening demand from buyers and also fewer properties being listed.
QV research director Jonno Ingerson said growth had slowed in January. The Reserve Bank is expected to start increasing interest rates next month to cool the economy as inflation accelerates.