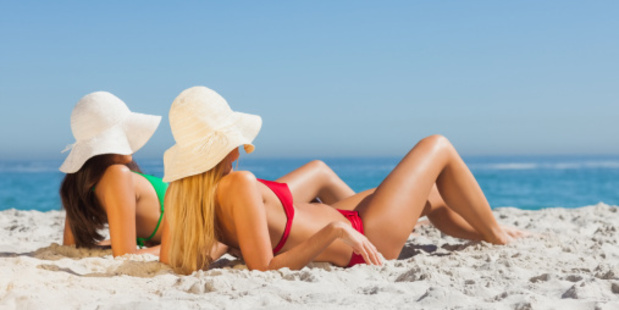 The Bay of Plenty has the second highest melanoma rate in New Zealand after Taranaki.
From 2008 to 2010, 522 Bay people were registered with the Ministry of Health as having malignant melanoma. That increased from 476 during 2005 to 2007.
Dr Andrew Simpson, national clinical director for the Ministry of Health's cancer programme, said the ministry only collected statistics on melanoma - it did not collect statistics on basal cell carcinoma or squamous cell carcinoma.
"In 2010, melanoma was the fourth most commonly diagnosed cancer (accounting for 11 per cent of all reports to the New Zealand Cancer Registry) and the sixth most common cause of death from cancer. Between 2000 and 2010, rates of registration for this cancer showed an upward trend for males and little overall change for females," he said.
Specialist dermatologist Neil Mortimer, of Tauranga's Skin Centre, said dermatologists would be concerned by the findings of the Bay of Plenty Times Weekend survey.
"It is good that a significant proportion of people were protecting their skin, but concerning in a country like this where skin cancer rates are the highest in the world, and at midday when the UV was at its highest, that others thought it was okay not to have sun protection."
At peak times, whether using sun protection or not, anyone outdoors would be getting some sun damage, he added. Being out with no sun protection was "asking for trouble".
"Everybody has a responsibility to look after themselves and take a role in their own risk management."
Keep a bottle of sunscreen in the car for unexpected outings in the sun, he advised. "We deal with people with skin cancer every day and a significant proportion of our work is educating people about risk management."
The advice was two-pronged: protect yourself against sun damage and be vigilant about any changes in your skin.
Covering up and avoiding peaks times of UV intensity were the best forms of protection, he said.
People should also monitor their skin closely. "The signs are often subtle," he said.