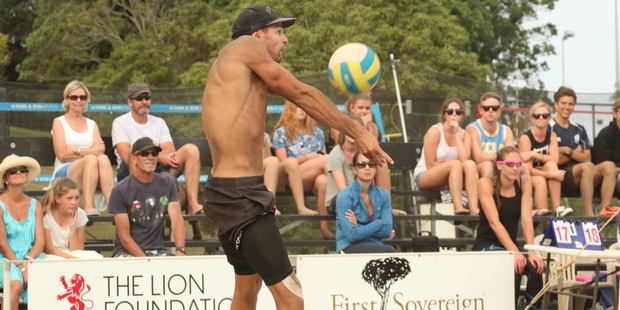 A large field of 84 elite beach volleyballers will face off in the New Zealand Beach Volleyball Open at Mount Maunganui's Main Beach this weekend.
The field includes three international teams led by Vanuatu women's pair Miller Elwin and Henriette Iatika, who finished 9th at last year's World Championships, a women's team from Spain and a men's team made up of players from Spain and France.
The local contingent is led by Bay of Plenty's Melissa Ruru and her partner Danielle Quigley from North Harbour, who have edged ahead of Julia Tilley and Shaunna Polley (Waikato) after a close final at last weekend's Waikato Open. Both these teams will be looking to not only finish top of the New Zealand rankings, but also take down Vanuatu, which would be a major international scalp.
The men's field has been equally as tight, with the top NZ teams facing off in the last two International Tour finals with both matches resulting in tight three set battles. Currently Tauranga's Sam O'Dea and Mike Watson have come out with both victories over Sam's younger brother Ben O'Dea and Thomas Hartles (North Harbour).
The top teams will earn the right to represent New Zealand on the Asian Beach Volleyball Tour. Some teams have aspirations of moving on to compete on the Beach Volleyball World Tour as they continue trying to qualify for Rio 2016.
There is also an intriguing battle further down the rankings as some of New Zealand's elite under-19 players battle for a spot representing New Zealand at the Youth Olympic Games to be held in China later this year. The national coaches have been watching with great interest as the top junior teams compete against each other as well as giving the older teams a run for their money.
This weekend's action begins with the qualification tournament this afternoon, followed by pool play tommorow and the playoffs on Sunday. Semifinals are from 10.30am and finals scheduled for 2.30 and 3.30pm. There will be grandstand seating around the centre court which is free for the public.