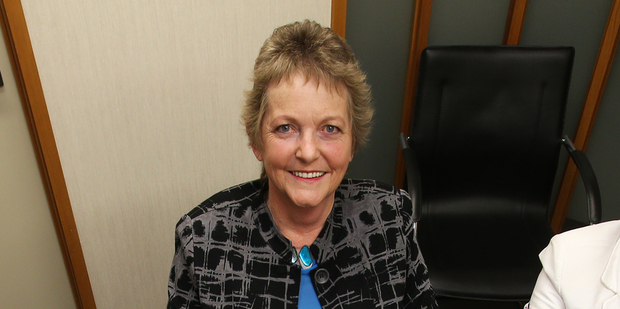 Tauranga ratepayers could face a rates rise of up to 8.8 per cent - and a special stormwater levy on top of that could push the total to 13.5 per cent.
One councillor has also suggested lumping another levy of nearly $200 per household on top of any rate increase in an effort to reduce city debt.
Tauranga City Council yesterday revealed seven rates options ahead of the 2014/15 Annual Plan as it tries to claw back its debt of nearly $400 million.
The proposed increases range from a 2 per cent rise in line with CPI to an 8.8 per cent hike which would allow the city to both increase service levels and reduce debt.
The 2 per cent increase would slice $4 million from this year's spend and would see council services such as lawn mowing, parks and reserve upkeep and roading cut.
On top of the rates increases, council is proposing a 4.7 per cent stormwater levy to raise an estimated $5 million annually, which would be added to council's current $5.5 million spend.
That would take the maximum proposed rates hike up to 13.5 per cent, although councillors are saying any total increase is likely to be much lower.
One Tauranga homeowner says an increase of any more than 5 per cent is "crazy" and has called on councillors to "trim the fat" before they impose any rates increase.
"We can't afford to live as it is," Papamoa resident Lee Mcdonald told Bay of Plenty Times last night.
"My wage has not gone up to that extent in one year so why does council think an increase above CPI is [manageable] for any family?"
The move also caused a reaction on the Bay of Plenty Times Facebook page.
A number of councillors are pushing for a low increase of 2 per cent plus the stormwater levy, which would result in an increase of 6.7 per cent.
But Cr Gail McIntosh wants an extra charge aimed at paying off the city's almost $400 million debt over 40 years.
Cr McIntosh said she would like to see a direct debt reduction rate that would see Tauranga's debt divided over 40 years and paid off $10 million a year by the 51,000 ratepayers.
"This is the first opportunity that council has to indicate to ratepayers how we will stamp our mark on the annual plan, which in the real world is called a budget.
"I am in favour of a higher rates increase. It is time to get our community's heads around paying for the debt they have allowed previous councils to accrue.
"What about another levy, one that concentrates solely on reducing the backlog of debt we have inherited?
"It adds up to around $3.77 a week for each household - less than the price of a cup of coffee to get our city's debt under control," she said.
Cr Clayton Mitchell said he would prefer to "skinny up the ship" and show the community council could manage on the money it had without a huge rates increase.
He said he would prefer to see a 2 per cent rates rise and proposed a 2 per cent stormwater levy instead of 4.7 per cent.