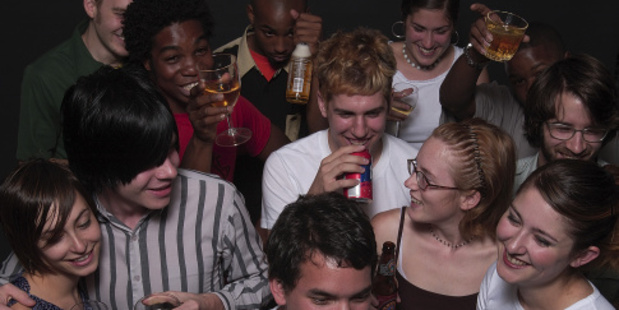 Christmas parties and New Year celebrations resulted in more than 200 noise complaints to Tauranga City Council.
Most complaints were made on New Year's Day, with half of the 58 complaints made between midnight and 6am. Of these complaints, 10 were made between 2am and 3am.
Tauranga City Council manager of environmental compliance John Payne said there was always an increase in complaints in December and January.
"There's also a bit of a spike from November to March because we've got more daylight hours and with the heat, people tend to have more open windows," he said.
"With the nice, still nights, noise tends to travel further."
The number of noise complaints throughout the year had remained stable in recent years.
"Right to the end of December, for the year total, we had 2843 complaints. The year before was 2833 and the year before that was 2831," Mr Payne said.
"It's amazing how close all the figures are."
Mr Payne said because the city was growing at such a pace, "we thought these things would be on the increase but it seems to be fairly constant".
Mr Payne said he did not consider the festive complaints to be excessive and, overall, people had been well behaved and fairly considerate of their noise.
"Generally New Year's Eve and early hours of New Year's Day, people are a bit more tolerant because they know it's a one-off, but you still get your hardcore complainants."
Mr Payne said he felt having more events and activities helped take people out of residential parties, which traditionally were the main culprits for such complaints.
The council did not issue fines in cases of noise complaints but an "excessive noise direction" is issued in instances where the noise was deemed to be excessive.
For Christmas Eve, Christmas Day, Boxing Day, New Year's Eve, New Year's Day and January 2 the total amount of directions served was 33.
There were two unsuccessful seizures.
In one case, police could not attend and the others involved vocal noise, where it was people making the noise rather than a stereo system.
Christmas Day was the next noisiest day, with 53 complaints.
There were 17 complaints on Christmas Eve, 29 on Boxing Day, 31 on New Year's Eve and 15 on January 2. The Western Bay of Plenty District Council received 19 complaints from the same time period.