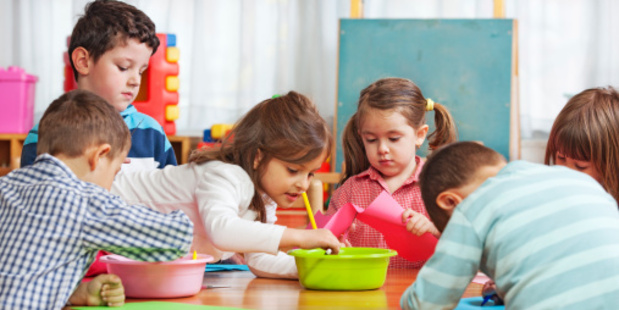 Don't choose a school for your children until you have visited it yourself, say educators. With the beginning of the school year only weeks away, the Bay of Plenty Times investigated what parents should take into account when choosing where to send their youngsters.
University of Waikato senior lecturer in professional studies and education Bill Ussher said reading a school's ERO (Education Review Office) report should be the first step, followed by visiting a school in person.
Schools and early childhood services were reviewed on average once every three years by ERO. "For many people it's quite an easy decision and others find it quite hard. Good guidelines I'd give people are to firstly, have a good look at the ERO reports, which are available on the website, but the most important thing they could do is visit the school."
ERO's independent reports listed the school's strengths and also published what improvements the school could make, Dr Ussher said.
Visiting a school would give parents an indication of what the school was about and discover if it met all of the parent's requirements.
"Make an appointment with someone that will be available to take you around the school. It's important to clearly know what it is you are looking for otherwise you will wander through school after school and come out more confused.
"If the school doesn't have that time to show you around, I would probably choose not to take your child there."
A strong connection between school and home was also important, Dr Ussher said, otherwise children spent all of their time in transition.
Decile ratings and achievements such as National Standards and NCEA should not be a factor in choosing a school, Dr Ussher said. "Most parents and teachers work very hard for their children's education. To use raw numbers like decile ratings or NCEA results is not a good way to choose a school. Children have to be in an environment where they can be comfortable asking questions and seek answers."
Otumoetai College principal Dave Randell agreed ERO reports should be a parent's first stop as they were carried out by an external body, which gave independent assessments of a school.
The next step would be to talk to people who had been through the school or who had children there, he said.
"Ask certain students and they will tell you honestly what they think and look at the opportunities a school provides. Co-educational schools have different strengths than single-sex schools and vice versa. We have such a large variety in a large school which is one of our biggest strengths."
Greerton Village School principal Anne Mackintosh said visiting the school should be the first step.
"We have a really good induction and transition process and take the parents around. You need to get a good feel for what the school is about, and should also take the ERO report into account.
"Sometimes people can be very surprised by how a school feels."