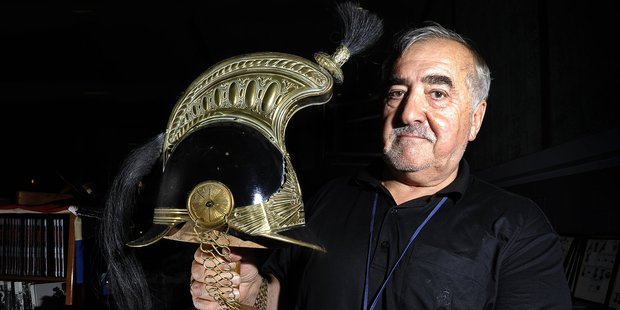 A 140-year-old helmet worn by the Paris Mounted Police was among the antiques and military memorabilia on offer at the Mount Maunganui Antique and Collectibles Fair.
Lyttelton collector Peter Zervos brought his display of military memorabilia, including the helmet, to the two-day fair, which ended yesterday.
"It's French, probably circa 1870. They still use it today - the Paris Guards," he said.
Mr Zervos bought the helmet from another collector recently and was looking to sell it for about $870, although he had seen similar helmets fetch $1200.
He was confident it would be snapped up and said there had already been a lot of interest.
"It needs a bit of refurbishment," Mr Zervos said. "It's quite unique. I don't know why, I've had a lot of ladies stroking it."
It was a nice display item that would look good in someone's study and would most likely sit in someone's cabinet for a number of years before being on-sold, he said.
Mr Zervos, who took up collecting when he retired and now goes to about 30 fairs a year, also had military uniforms, German beer steins, books, swords and daggers for display and sale yesterday.