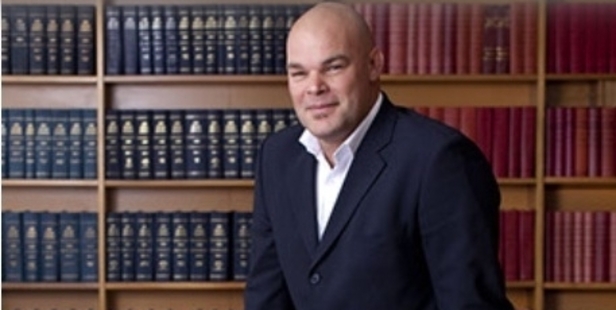 A popular Tauranga lawyer and former policeman is dead after a dive trip to Motiti Island ended in tragedy.
Blair Kiddle, 42, was talking and laughing with friends immediately after surfacing from a short and shallow dive on Wednesday but then appeared to lose consciousness and slipped back under the surface of the water.
It was Mr Kiddle's first dive since he and another person out diving with him off Motiti completed a dive course at the Indonesian resort island of Bali.
Mr Kiddle was a director of Tauranga law firm Lyon O'Neale Arnold, which he joined nearly seven years ago after serving as a uniformed policeman and a detective constable.
Tauranga police Senior Sergeant Cam Anderson said it seemed unlikely gear failure was the cause of Mr Kiddle's death. The police National Dive Squad spent yesterday trying to recover Mr Kiddle's dive gear from the sea floor, where his friends left it in order to quickly drag him to the surface.
The equipment needed to be recovered so it could be tested to make sure there were no faults.
Mr Kiddle had only been diving for 10 minutes in 15 metres of water near Motiti Island when he slipped under the surface of the water.
Senior Sergeant Glenn Saunders of Tauranga police said one of Mr Kiddle's two companions dived down and retrieved him from the sea floor and returned him to the boat, where CPR was administered.
A St John paramedic was lowered by winch on to the deck of the boat by the TrustPower TECT rescue helicopter, 1km off the south coast of Motiti.
Pilot Liam Brettkelly said the man was under resuscitation when he arrived but sadly had passed away.
Legal colleague and fellow director Mike O'Neale said Mr Kiddle took great pride in his family of wife Rebecca and three boys and a daughter.
Mr O'Neale said Mr Kiddle loved the outdoors, enjoyed surfing, fishing and hunting, and had just bought the boat with another man.
He praised Mr Kiddle's professional qualities, saying he was a careful listener and incisive thinker.
"He had a good empathy with his work team and clients, and will be sorely missed."
Detective Senior Sergeant Pete Blackwell said Mr Kiddle joined the CIB in the later part of his career as a policeman and left prior to completing his training as a detective.
"He was a well respected work colleague and had done extremely well in gaining his law degree. A number of local officers will be there to support the family as a mark of the police's respect for Blair."
A friend from Mr Kiddle's college days, Troy Jennings, said he was a talented volleyball and rugby player, making the First XV and going on to make his mark as a loose forward in the Baywide and premier divisions for clubs including Te Puke and Mount Maunganui.
He was in the Tauranga Boys' College volleyball squad, who went to Argentina in 1988 and won the nationals in 1989.
Mr Kiddle continued to be a well-known face on Tauranga's volleyball courts.
"Blair was a good all-round guy. He was a bloody good cop and had time for everyone," Mr Jennings said. "He really enjoyed playing rugby for the Mount because he was playing with some of the old guys from his school days."