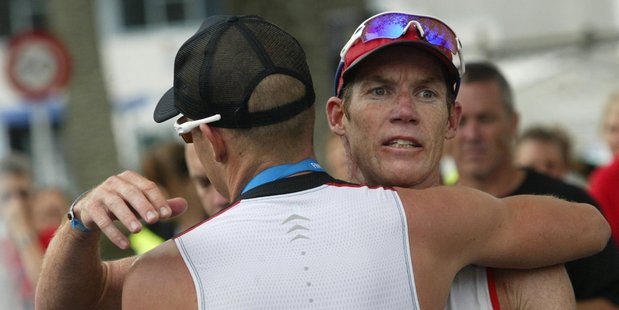 New Zealand's renowned ironman Cameron Brown won his eighth Shorebreak Surfbreaker triathlon in tranquil conditions at Mount Maunganui on Saturday morning,
The 41-year-old won his first Shorebreak Surfbreaker back in 1991 and showed he will be a force to be reckoned with in the Port of Tauranga Half next Saturday.
He recovered from a disrupted swim leg to power ahead on the bike and run legs.
Brown gave the young guns Kyle Smith and Kieran McPherson a decent headstart after he misjudged the realigned swim leg.
"I told the guy at the start that you have to make sure that you don't allow people to run on the beach but nothing was said so the athletes did their own thing," Brown said.
"I followed the guys along the shore and we ran along the beach and I assumed everyone would go straight out but that didn't happen.
"It is frustrating when that happens as I was in second place in the swim and probably ended up coming out about 10th or 15th."
Rebecca Kingsford won the women's race in a close finish ahead of Nicole Van Der Kaay.
The 23-year-old Kingsford trains every morning at Mount Maunganui under the tutelage of Kurt Wilson and Sheryl McLay.
It certainly was a case of the calm before the storm at the beach on Saturday with a violent weather front causing havoc throughout the Bay yesterday, including disrupting the Omanu Classic surf lifesaving carnival.