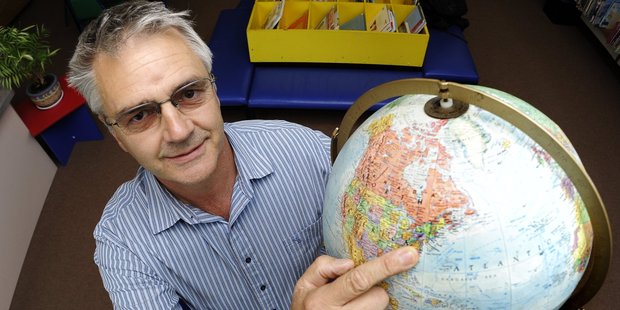 A Bay principal has been investigating ways to better connect schools with their communities.
Robert Hyndman took a 10-week sabbatical in August and has just returned to work as principal of Brookfield School.
"When I applied for sabbatical, I was looking at what principals were doing to improve student achievement.
"That moved into a narrower focus about improving engagement with the community and what that can do to help student achievement."
Mr Hyndman identified schools to visit in London and New York that were utilising this concept. "The narrowing of the curriculum was mentioned in all places.
"They feel a lot of important stuff is being squeezed out."
Mr Hyndman said the schools he visited were of a similar socio-economic makeup to Brookfield School, so the problems they faced were similar.
He said these schools in London were almost expanding into social work.
"The schools are becoming a go-to place where families can come and be put in touch with appropriate agencies."
Mr Hyndman said it was similar situation at a school he visited in Harlem where 90 per cent of students were Hispanic.
"The school gets extra funding for free support such as dental care.
"A lot of emphasis is put on helping families to function as families and to be able to provide that stable home environment for children."
Mr Hyndman said the overall experience reinforced for him the need for a positive relationship between schools and home to provide life situations that were conducive to learning.
"It's about being able to get the health care and things they need, otherwise their learning is definitely affected."
The issue of charter schools was also raised.
"The school in Harlem had a charter school nearby that tended to take the cream of the crop because their department is always wanting data.
"Therefore, charter schools appear more successful but state schools still have to deal with the students that charter schools can move on."
Bethlehem School principal Brian Field also went on sabbatical last term, visiting schools in Finland to see how they transition students from pre-school into school.
Mr Field said he came away with a greater appreciation of the New Zealand school system.