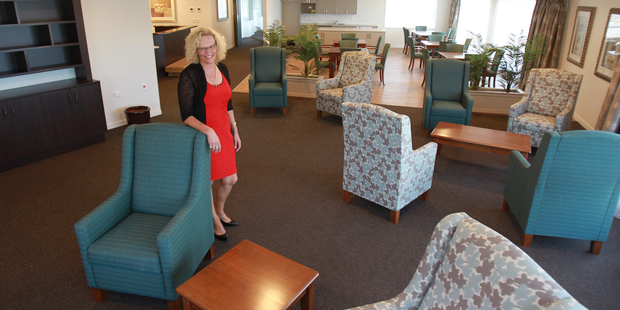 Tauranga's booming pensioner village and elder-care industry has received a $4 million building boost at Arataki and Pyes Pa.
Bernadette Lifecare has received consent from the Tauranga City Council to complete the construction of a hospital at its Taupo Ave complex in Arataki. The $2.25 million will mainly be spent building the other half of the hospital which opened about two years ago.
Manager Brian Plummer said Bernadette Lifecare had changed since it opened in 1985. While there was still a rest home, it was now predominantly a hospital. He said the demand for rest homes was waning because of the big push to keep people in their own homes for as long as possible by taking services to the elderly.
"Rest homes as we knew them 25 years ago are becoming a thing of the past."
And Pyes Pa's Althorp Village has received consent to build 12 serviced apartments attached to the hospital - worth $1.7 million and due to be completed in May.
Althorp's first two serviced apartments were expected to get their first residents next month. Manager Claire Neshat said the serviced apartments gave Althorp a "continuum of care", with the serviced apartments filling the gap between the independent villas and the hospital.
Though the apartments were attached to the hospital they were part of the village and residents interacted with the village. It gave Althorp residents the security of knowing they did not have to move out of the village to another facility.
Earthworks have started on another 23 villas which will boost Althorp Village to 178 villas. Deposits have been received for eight of the 23 homes.
The consents are part of a much bigger picture led by the nearly completed $120 million Bob Owens Retirement Village at Bethlehem, with the planned $140 million Bethlehem Shores development hot on its heels.
Bethlehem Shores will be built on 17ha of panoramic waterfront land and include 200 stand-alone houses, apartments and a clubhouse with a restaurant, bar, games room and movie theatre. There will be a health spa with a heated lap pool, massages, hairdressing, beauty therapy and nail bar.
A $1.3 million building consent was issued by the council in September to add three villas to the nearby Bethlehem Country Club retirement village off Carmichael Rd.
Another big project under construction was Copper Crest Retirement Village's $4.2 million community centre in Pyes Pa. Once completed in March, the centre will feature a heated pool, spa pool, library, cinema, kitchen and dining facilities, bar and large recreational area including a snooker table and dance floor.