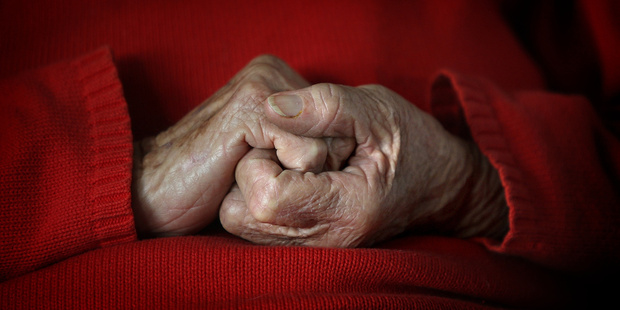 Elderly Bay residents are being warned to be vigilant against intruders following a spate of vicious attacks on pensioners.
Age Concern Tauranga chairwoman Angela Scott said the elderly should not live in fear about the risk of being attacked.
"The chances of it happening are not great but that certainly doesn't mean to say we shouldn't take precautions."
Would-be intruders often used tricks, like asking for a drink of water or to use the phone, to get into a house.
Police are still searching for an offender after an attack on an 87-year-old Hastings woman, who was dragged into her home and sexually assaulted by a man who accosted her while she checked her letterbox on Thursday.
A 77-year-old Papatoetoe woman forgot to lock her door and woke to an unknown man sexually assaulting her about 6.30am on Sunday. A 39-year-old Manurewa man appeared in Manukau District Court yesterday, charged in connection with the attack.
In a brutal home invasion in Pukekohe on Friday, an elderly couple were assaulted and tied up before offenders fled with cash and jewellery.
The incidents follow a string of attacks on elderly Auckland women in June in which an offender broke into their homes, tied victims up and assaulted them with a weapon before robbing them.
Mrs Scott urged Western Bay pensioners to get to know their neighbours.
"Unfortunately, nowadays you can't really afford to leave the house unlocked if you're way down the bottom of your garden.
"If you just slip out to say hello to a neighbour, you have got to leave windows on a security catch.
"Basically, we are really secure in our homes and it's important not to over-dramatise what's been happening."
Police were keen to establish neighbourhood support systems, she said.
Tauranga City Council asset co-ordinator Brent Sherriff said the city's 240 elder housing units all had deadlocks, front doors that could be seen through, and windows with security stays.
He could not recall any incidents at the flats, besides cars being "gone over" in a carpark in Greerton earlier this year and petrol being siphoned.
New residents were given a briefing on security, including what to do if they were going out.
"They're well and truly inducted into security," he said.
The recent attacks have prompted calls from police and politicians for communities to step up and support their elderly residents.