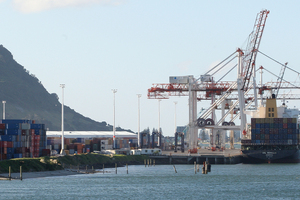 Customs has intercepted 70 weapons including pepper sprays, stun guns, rifles and knives in Tauranga over the past two years.
Information released to the Bay of Plenty Times under the Official Information Act shows weapons, objectionable material, drugs and endangered species are among items Tauranga Customs staff have seized since the start of 2012.
During that time three weapons were found during two air cargo searches, 16 were found when two lots of mail were intercepted and 51 weapons were found as a result of 12 sea cargo searches.
Almost 3000 Piperazine tablets were also intercepted as they went through the postal system. BZP, the banned chemical which was used in party pills, is a type of piperazine.
Also seized were 600 prescription medicine tablets and 99 tablets of gamma-aminobutyric acid.
Four items of pornographic material, some of which included images depicting rape, were also found concealed in the vessel they were transported in.
People also tried to smuggle in two items made using endangered species during that time. One was an ivory statue of a man and a child in a glass cover and the other was a lizard skin drum.
A New Zealand Customs Service spokeswoman said all vessels entering Tauranga were subject to a risk assessment to determine which ones would be searched more thoroughly.
Since the start of 2012, 2043 commercial vessels had arrived in Tauranga 772 came directly to Tauranga from an overseas port while the rest arrived from other parts of the country.
During the same period 118 cruise vessels had arrived in the city of those only two arrived direct from an overseas port.
Of those vessels only 45 were subject to a more thorough search. This could be anything over and above the usual check and clear function and could range from speaking to crew members to a full search.