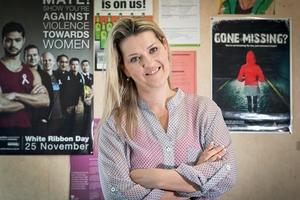 Nineteen people have died in alcohol-related crashes on Western Bay roads over the past five years, compared to just two in urban areas.
New Zealand Transport Agency figures show nationally 476 alcohol-related fatal crashes were recorded on rural roads and 174 on urban roads.
However, Western Bay road policing manager Senior Sergeant Ian Campion said teenagers were leading the way in an overall drop in drink-driving.
"They don't often get a lot of credit for that."
Zero alcohol tolerance levels for drivers under 20, drink-driving education and sensible behaviour were key factors behind the improvements, he said.
Bluelight Western Bay operations manager Wendy Nicholls said the organisation's anti-drink-driving expo and raising the licensing age had also helped change local young people's attitudes towards getting behind the wheel drunk. "The clear laws around youth drinking has taken away any grey areas, they know they can't drink before driving so they just don't."
Te Puke High School Students Against Drink Driving co-ordinator Jo Melton said many of the school's students lived rurally so in many cases, had no option but to drive, which could contribute to the high rural crash rate.
"There are a lot of accidents rurally. I think as a general rule our young people are responsible, they organise sober drivers. Most of our young kids are on to it."
National road policing manager Superintendent Carey Griffiths said drink-drivers were killing themselves and other innocent road users. "For every 100 alcohol-impaired drivers or riders who died in a road crash from 2010 to 2012, 53 of their passengers and 18 other road users died with them."
Rural alcohol-related drink-driving fatal and serious injury crashes had a rate of 38 per 100,000 population, compared with urban crashes of 8 per 100,000 population, he said.
"The consequences of a 50km/h crash are less disastrous than a 100km/h crash, regardless of the environment, but rural areas are compounded by terrain, lots of bridges, culverts, drops and the fact that injured people can lie undiscovered for hours or sometimes days."
Bay of Plenty Federated Farmers president Rick Powdrell thought many of the rural crashes were on state highways and not necessarily rural drivers.
In the past, Mr Powdrell said, rural drivers thought they could get away with drinking and driving but this had improved in recent years.
"I don't think that we could target that it is rural people. I think the biggest reason for more rural crashes is that there are higher speed limits on the open road."
A private member's bill which would reduce the amount of alcohol New Zealanders could legally drink before driving was pulled from the ballot last month.
Labour MP Iain Lees-Galloway's Land Transport (Safer Alcohol Limits for Driving) Amendment Bill would lower the allowable blood alcohol content for adults from 80mg per 100ml to 50mg per 100ml.
The Government is already reviewing New Zealand's drink-drive limits, which are among the highest in the world.
Western Bay police will launch Operation Profile today, targeting drivers impaired by drugs or alcohol. A booze bus will be deployed every Thursday, Friday and Saturday in the lead up to Christmas.