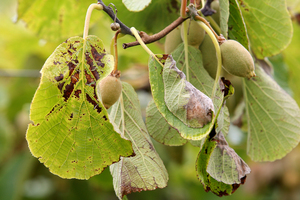 The Serious Fraud Office has confirmed it has launched an investigation into Zespri but the kiwifruit giant says it only found out it was being investigated through the media.
The Serious Fraud Office (SFO) has opened a preliminary investigation, but the investigator will not say what it's looking at or indicate what powers the SFO had to compel Zespri to release information.
A SFO spokeswoman confirmed to the Bay of Plenty Times it was investigating but "there's a number of reasons why we can't clarify anything else at this stage".
A Zespri spokeswoman said the company did not know about the investigation until it was approached by the media.
"Zespri has not been contacted by the Serious Fraud Office and has no details of the scope or substance of an investigation. Zespri will co-operate with any investigation the Serious Fraud Office may undertake," the spokeswoman said.
She said because the company was still learning details about the investigation, it was not in a position to comment further or allow members of the board of directors, who met yesterday, to comment.
The investigation comes in a year when a Zespri subsidiary was found guilty of being an accessory to under-declaring customs duties by a Chinese court, which fined the unit $960,000, sentenced its employee to five years' imprisonment, and ruled gains of $11.6 million should be repaid. It lost an appeal of the ruling in July.
That month, New Zealand Kiwifruit Growers launched the second of a two-part inquiry assessing the impact of the Chinese legal action on Zespri's brand. The findings were expected to be released to growers later this year. President Neil Trebilco, who leads the inquiry, could not be reached yesterday.
In a July interview with TVNZ's Q&A programme, Zespri chief executive Lain Jager said there was corruption and fraud involved in the case, but that it was not Zespri. "There are things we could have done better, but we're not corrupt," Jager told Q&A in July.
During the Q&A interview Jager said he had no knowledge or had seen any suggestion that bribery was involved.
The SFO is a small, highly-specialised government department responsible for complex or serious fraud investigations and prosecutions. This did not include more common dishonesty offences, which were a police matter.
Zespri is owned by more than 3000 current and past growers.