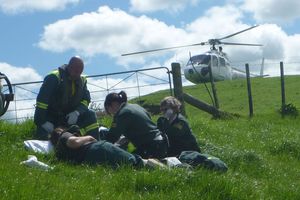 The Tauranga-based TrustPower TECT Rescue Helicopter was called to a farm near Te Teko after a man was kicked by a horse.
Pilot Liam Brettkelly said the man and two friends were riding when one of the horses kicked him in the lower leg while he was aboard his mount.
The man suffered a broken lower leg as a result.
He was flown to Tauranga Hospital for treatment.