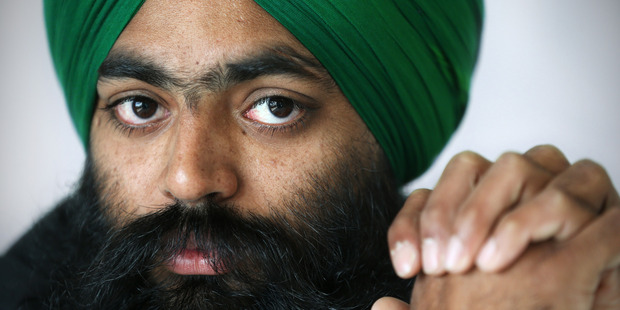 A Tauranga man who worked more than 50 hours a week for less than $8 an hour is outraged after discovering he will not receive any remuneration from his old boss - despite a legal order stating he should be paid.
Parminder Singh won an Employment Relations Authority case against Auckland-based printing company Printhub in March.
The authority ordered Printhub to pay Mr Singh $12,597 in unpaid wages, plus 5 per cent in interest.
It found Mr Singh had worked six months of 54-hour weeks in good faith under his director Vikram Singh at a reduced rate.
But Mr Singh, who moved to Tauranga last year, has not received a cent and says it is unlikely he ever will.
Printhub went into liquidation in May, listing Mr Singh as one of six creditors.
"It's not fair. He was from the [same ethnic] community. I believed him. I trusted him."
Mr Singh worked as a graphic designer for six months.
In that time he was paid for less than half the remuneration he was promised at the outset of his employment.
"Initially he was paying me $15 an hour," Mr Singh said.
"He said he just bought the business. When the business was grown, he would make it up.
"So I was making $425 a week and I was working nine to six, Monday to Saturday."
Mr Singh said his employer also promised him help with his working visa but now he was stuck with no job and no money.
"He didn't have any contract with me.
"He said he would, but he never did.
"That's how I worked for six months, then I quit."
Mr Singh said he became suspicious when he saw his job advertised and received calls from people for Vikram Singh, asking how their job interviews went.
When he asked his employer about what was happening, he was told there were no interviews and no job vacancy.
He said he was speaking out for other workers who might be facing the same situation.
Printhub director Vikram Singh refused to comment, referring any questions to the liquidator.
Liquidator Pritesh Patel said there was nothing that could be done now as the company had no assets.
Mr Patel said he saw situations like Mr Singh's happen "every day". Trudy Marshall of Employment and Environment Law in Tauranga said situations like Mr Singh's left the former employee with little recourse.
Ms Marshall said any employee who believed they had not been paid what was due should complain to the Labour Inspectorate (now part of the Ministry of Business, Innovation and Employment) or seek legal assistance.