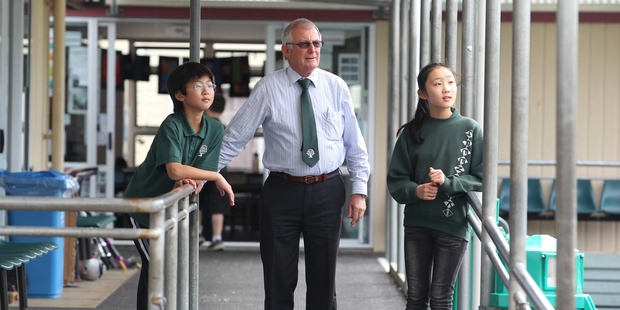 Tauranga's international students bring $52 million a year to the economy and education providers hope to increase that number.
Education Tauranga, a group of education providers marketing Tauranga to international students, aims to increase the number of international students coming to the city by 15 per cent in the next three years.
National body Education New Zealand has granted the group funds to hire a chief executive who will oversee all of its overseas recruitment efforts to meet this target.
Education Tauranga chairman Graeme Lind, principal of Greenpark School, said the group had been running on a shoestring budget. The grant meant the group could enhance its international marketing targeting students from primary age right through to tertiary level.
Mr Lind said there were 700 international students in Tauranga who brought $52 million to the local economy annually.
He said the group ran marketing campaigns in the key areas of Korea, Europe and South America. The new appointee would be continuing efforts in these regions and expanding into other countries such as China, a market that has slipped nationally, and Thailand.
"At the moment we work individually or in clusters, this will give us greater opportunity and flexibility to market in key international areas," he said.
"The new person will need to tie all these things together for us and take over the reins that our individual managers are doing within their clusters."
Priority One chief executive Andrew Coker said the organisation had supported Education Tauranga's funding application to its national body and had helped them develop a business strategy.
The new chief executive would be based in Priority One's offices and would be supported by the agency.
"Education Tauranga plays quite an important role in attracting international students which will be increasingly important with the new tertiary campus to be developed in the central city," Mr Coker said.
"Hopefully the students will get their qualifications and stay in the Bay."
Tauranga Mayor Stuart Crosby said Education Tauranga had been working hard to bring international students to Tauranga.
The group helped Tauranga City Council maintain relationships with sister cities Yantai in China and Hitachi in Japan.
"The money will allow them to put more energy into attracting international students."