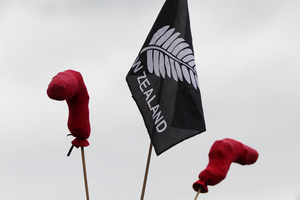 The America's Cup has prompted a surge in interest in sailing in the Bay of Plenty and plans are now in place to make it more accessible to a wider range of people.
The Bay of Plenty Sailing Academy Trust has announced a plan to enable more youth to have the opportunity to learn how to sail.
Trust chairman Stuart Pedersen said the trust had 50 sail boats and boards which were hired out to various groups and schools. He said the hire costs just covered the maintenance for the boats and boards and more money was needed for the charity to provide extra services.
The aim of the organisation is to provide the opportunity for youth to experience the sport of sailing, irrespective of means or ability, and to create pathways and strategies to engage them in the sport for life.
At the moment the trust did not make enough money to provide all the programmes it would like and Mr Pedersen said the trust wanted to provide more opportunities to disabled and disadvantaged youth but needed more funding which prompted them to set up an Acorn endowment fund.
The aim was to raise $200,000 in the next 12 months which would double its current income and allow the trust to offer outreach programmes for the community.
Acorn Foundation operations manager Margot McCool said the initiative showed "real leadership" in philanthropy.
"Committed sailing enthusiasts are willing to share their passion for the sport for the benefit of future generations of young sailors from this region. We have a very proud record of producing outstanding young sailors," she said.
"The endowment fund will help to provide the support both on and off the water that young people need to learn their craft, not only the competitive sailors, but disabled and disadvantaged youngsters too. All of society benefits when young people get an opportunity to shine."