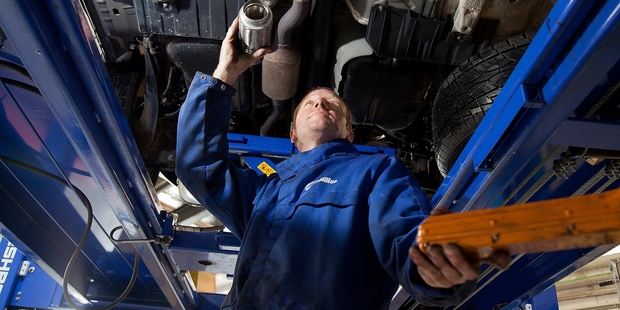 Cars with a poor safety rating could be charged $100 more in a proposed change to ACC levies.
Passenger vehicles will be divided into four safety groups and ACC will charge different amounts to cars in each group if the proposal is accepted.
Owners of vehicles in the highest-risk group will pay $198.65 and those with the safest cars will pay $98.65.
The risk rating groups will rate models and makes of vehicles based on real world crash data on the RightCar website.
Wayne Sadler from Auto Repair Co. said he thought the grouped levies were "fair enough".
"If people are costing ACC more money by driving and crashing unsafe cars, then they should pay the extra charges."
Mr Sadler said, in most instances, unsafe cars were generally cheaper and people would have to weigh up the higher levies when choosing a new car.
"It's a bit like buying a fridge or dishwasher with the star rating. You take that into account when you buy the product. You will need to know what it will cost you down the track."
Lance Ireland, director of RS Automotive, said he found that people were only interested in the warrant of fitness sticker and not in the safety of cars.
"Safety comes second. We see people coming in with visible wire on their tyres," he said. "It might work for some people to get them into later model cars but if the money isn't there, then you're not going to be able to buy a new car."
Sam Lee, director at SK Motors LTD, said the grouped levies were a good thing because unsafe vehicles had more accidents. "I think it will encourage people to buy safer cars."
Motor Trade Association general manager of advocacy and training Dougal Morrison said the levies were a positive move, but ACC would need to ensure the categories reflected the state of the national fleet over time.
The levy proposal is up for consultation and feedback can be sent to ACC at levyconsultation@acc.co.nz before October 15. Once all submissions are through, ACC will send its recommendations to the Minister of ACC for consideration.