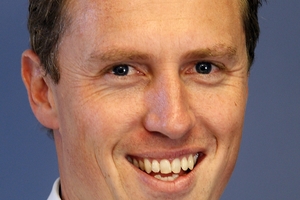 Kiwi principals are rejecting overseas calls to stop children starting school till their seventh birthday but some Western Bay principals want more support for new entrants.
"It's something that as principals we discussed a couple of years ago," said Western Bay of Plenty Principals Association vice-president and Kaimai School principal Dane Robertson.
"All schools have some students who at 5 are more than ready for school but we have other students who for all intents and purposes aren't ready for formalised school and would better suit that free play-based education as well."
A 127-member educational lobby group in Britain is seeking to raise the compulsory formal schooling start age from 5 on the grounds early education is causing "profound damage" to children. The group of academics, teachers, authors and charity leaders called for a fundamental re-assessment of national policies on early education, claiming the present British system robs infants of the ability to play and puts too much emphasis on formal learning at a young age.
New Zealand Principals' Federation president Phil Harding said Kiwi children had the option to start school at 6, but most started at 5. "I don't get the sense that there's a great appetite [to delay the school starting age] in New Zealand and the flexibility we've got means that if people want that pathway they can simply take it."
Early childhood and primary schools here were increasingly focused on developmental learning aspects of a child's life, he said.
In the Western Bay some schools were interested in a Government proposal to place privately run preschools on public school land, to increase access to quality pre-school education, Mr Robertson said.
"For schools like us I think that would be good so long as it's done correctly and with a child centre based around that free-play model as such and not on school readiness. The last thing that we'd want to see is 4-year-olds sitting formalised testing to see if they're ready for school."
Instead of raising the school start age, Mr Robertson favoured two set start dates a year for new entrants, to make the transition to school less disruptive for schools and students.
ChildForum early childhood care and education network president Dr Sarah Farquhar said New Zealand's primary school system recognised the importance of play-based learning but teachers faced "contradictory pressures" trying to bring new entrants up to National Standards achievement levels.
"On the one hand they've got to get academic achievement for the children at age 5 and 6, but on the other they recognise that the best approach to doing that is more of a play-based approach and working from where the child is at," she said. "I don't hear anyone say, 'Let's increase the age to 7 or 8', but what people are saying is, 'Let's take the pressure off our teachers in those first few years and recognise and support teachers to work with children where they're at to bring out the best in each child'."
She feared a "trickle-down effect" of National Standards was being enforced in early childhood education.
A lack of early play-based or developmental activities at that stage could lead to decreased cognitive understanding when children reached school age.