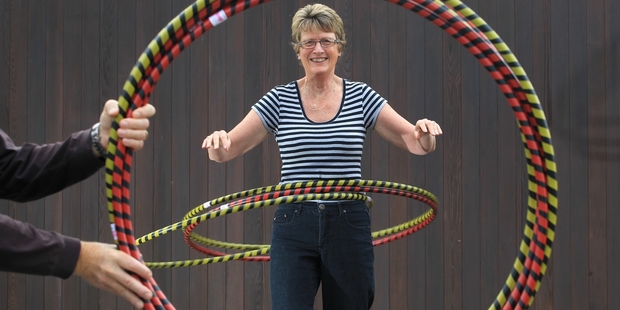 The Western Bay of Plenty could become a hothouse for entrepreneurial activity among senior citizens, local business leaders say.
The region's economic development agency Priority One is in the early stages of a project which could become a focal point for the entrepreneurial efforts and ambitions of the older generation.
Strategic projects manager Greg Simmonds said Priority One had been approached by Max Lewis, chairman of Tauranga City Council Elders Forum, and Max Mason, chief executive of the Tauranga Chamber of Commerce soon after the death of Comvita founder Claude Stratford.
The two Maxs had been inspired by Mr Stratford's life story - he started Comvita at the age of 63 - and determined to see if anything could be done to encourage more such success stories.
A meeting with Priority One set the ball in motion towards establishing a group to promote and foster the entrepreneurial ambitions of the older population.
"Priority One is acutely aware of the significant skills, experience and expertise that reside in our retired population," Mr Simmonds said.
The organisation was looking at how best the skills and experience of retirees could be utilised, he said.
"There opportunities to link retired people with Priority One's Young Leaders or Young Professionals Forums in order to promote intergenerational activities and events to encourage connections between different age groups."
Mr Lewis said just because people were past retirement age it didn't mean they were on medication and using a walking frame.
"To me 65 is the new 45 and there are a lot of people our age who have retired from their professions but who have an enormous wealth of knowledge from their career and are still fit and doing a whole range of things."
He wanted to invite a prominent senior entrepreneur to come to Tauranga to run a seminar for interested seniors.
Those that attend could form the base of the Priority One support group, he said.
Pyes Pa grandmother and entrepreneur Sue Davies said she would definitely be keen to meet other like-minded people.
Mrs Davies and her husband Peter started making adult-sized hula hoops last year - an "accidental" business venture that looks set to support them with a steady income once they retire.
The couple run the business from home and sell over the internet and through an increasing number of retailers.
There was no reason why other older people could not start similar businesses, Mrs Davies said.
"If there's an opportunity, take it because we're not on this land forever and we have to do what we can to add to our income in the best way we can," she added.