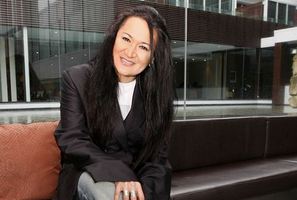 A popular Bay of Plenty concert has announced its January line-up.
The Mills Reef Stars Under the Stars concert is all set to go for two shows in January on Auckland Anniversary Weekend.
Organisers are promising more than three hours of pure homegrown music.
The line-up includes The Narcs, Andrew Fagan, Sharon O'Neill, Shona Laing, Margaret Urlich, Annie Crummer and Debbie Harwood.
Promoter Craig Wilson said it was the best line-up yet for the long running event.
"The backing band also features Alan Mansfield, a 20-year member of Dragon and Gary Verberne, who was originally with DDSmash and The Legionnaires. Karyn Hay, who was with Radio With Pictures introducing most of these acts on television at the time, will MC the event,'' he said.
"You'll get all of the artist's great solo hits, plus all those from the groups they were in... When The Cat's Away, Peking Man, Netherworld Dancing Toys, The Narcs, The Mockers, Dragon and more.''
Tickets go on sale at 9am on Wednesday October 2 and for the first two days of sales, they are only available over the counter at Baycourt Ticket Direct.
Then from 9am on Friday October 4 tickets will be available online and over the phone.