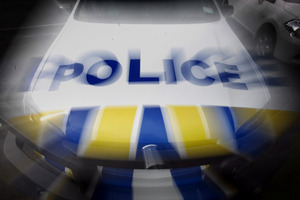 Tauranga police are issuing about two infringement notices an hour to drivers breaking their learner and restricted licence conditions.
In the last week, traffic police issued 81 infringement notices for licence breaches out of a total 750 notices, about 10 per cent of all notices issued.
Acting Senior Sergeant Mike Owen, of Western Bay road policing, said the number was consistent each week.
He said the most common breach was carrying passengers and teenagers on their restricted licences were often ticketed when being a sober driver for friends.
"Quite often they are trying to do the right thing in that they are being the sober driver but because those learner and restricted drivers are over represented in crashes they are basically a statistic waiting to happen.
"It is a difficult one because they are driving their intoxicated friends home but the consequences if they crash far outweigh that."
Mr Owen said parents who knowingly allowed their children to break their licence conditions were also being ticketed by police for "aiding and abetting".
A University of Otago study found 81 per cent of teen drivers admitted carrying passengers when they were not supposed to. A driver on a restricted licence is not allowed to carry passengers without a full licensed driver in the car and they are not allowed to drive between 10pm and 5am.
Tauranga Boys' College principal Robert Mangan said the school had a strict policy for students wanting to bring their cars to school and anyone caught breaking the law had their privileges revoked for a time. A regular reoffender may be referred to police.
Dr Rebecca Brookland from the University of Otago's Injury Prevention Research Unit said the study was undertaken with almost 4000 newly licensed drivers. She said low parental knowledge of licence conditions, parents placing fewer rules on their teenagers' driving and parents having had a crash themselves were all associated with increased odds of their teenager having an adverse outcome.
AA Insurance head of customer relations Suzanne Wolton said if a breach of the licence related to the cause of the crash drivers may not be covered and the claim may be denied.
In the 12 months to June, AA Insurance had received 352 claims where customers were in breach of licence conditions.