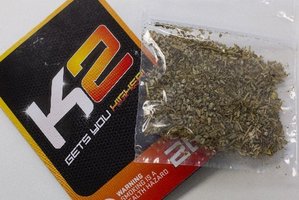 Western Bay of Plenty Mayor Ross Paterson has created a petition to bring control of synthetic cannabis sales into the hands of local government.
Mr Paterson, who is standing for re-election in this year's local body elections, said he would take the petition all the way to the Beehive in an effort to have the district's voice heard.
He was urging district councillors and other local bodies to lobby the Government immediately after the elections, given the impact of such decisions on communities.
Members of the Te Puke community recently protested the sale of synthetic cannabis at a local store.
"Judging by the recent community protests and emails I've received, many people feel we are not well served by the Psychoactive Substances Act, which allows approved shops to sell these products to people aged over 18 years."
The petitions will be placed throughout the Western Bay district, especially shops and dairies.
Locations will be listed on Mr Paterson's website at www.rosspaterson.co.nz.
His move follows comments by Hamilton Mayor Julie Hardaker last month, when she expressed "frustration" that the Psychoactive Substances Act didn't go far enough, and local government had been left to implement policies or bylaws to fill in the gaps.
Western Bay mayoral contender Don Thwaites applauded the mayor's move.
"I think that's a great idea. I don't support synthetic cannabis in our society and I don't believe there's a place for it."
Mr Thwaites said he would support the petition's stand either for or against, as it represented the community's voice.
Mayoral contender Mark Boyle could not be reached for comment last night.