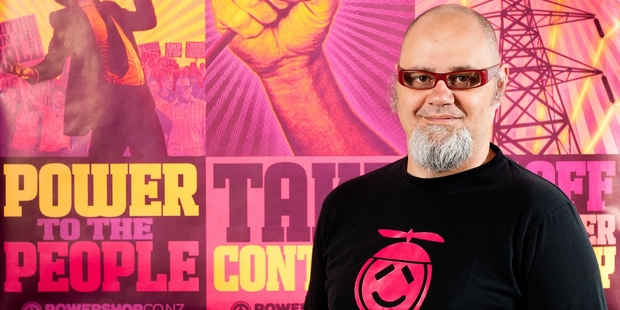 Online energy retailer Powershop, a subsidiary of Meridian Energy, is mounting a concerted drive to take on TrustPower's dominance in the Bay of Plenty, claiming that Tauranga is one of the least competitive power markets in the country.
In particular, Powershop CEO Ari Sargent singled out the annual dividend cheque for TrustPower customers from Tauranga Energy Consumer Trust (TECT), saying it had created an "emotional" tie that reinforced its strong market position.
"We had kind of dismissed Tauranga because of the TECT dividend," said Mr Sargent. "Then we did the numbers and decided that customers weren't really better off, which motivated us to go into the area."
Mr Sargent said that even after the rebate, the average Tauranga household was still worse off every year than if they went with a cheaper retailer. Tauranga had the lowest switching rate of any major centre in New Zealand, he added.
In response, TrustPower countered that the methodology used by Powershop to evaluate relative pricing was flawed. "It is correct that TrustPower has retained a high market share," said TrustPower community relations manager Graeme Purches. "But is incorrect to assume that this is due to a lack of competition and that consumers haven't benefited from the price competition available elsewhere in New Zealand. There is competition both in terms of choice of retailer, and in terms of price, with a minimum of eight separate retailers operating in the Tauranga/Western BOP area."
William Curtayne, portfolio manager with Milford Asset Management, an energy specialist, said that in most regions Powershop was cheapest. "Typically TrustPower is the most expensive."
Mr Curtayne said that in the past TrustPower had charged up to 20 per cent higher than the state-owned enterprises. But the gap had now closed to within 2 or 3 per cent, he said, though TrustPower was still at the upper end of pricing. The increased price competition in the sector resulted both from the industry not growing, and because of the Government's "What's My Number?" campaign, which had highlighted for many that they were paying too much.
Powershop cited figures from the Ministry of Business, Innovation and Employment (MBIE) showing average prices per kilowatt in Tauranga weighted by market share were 11 per cent higher than those in Auckland and more than 14 per cent higher than those in Hamilton for an average household. However, TrustPower said that interregional delivered electricity price comparisons were meaningless when local line network, transmission, and wholesale electricity costs all varied.
"This demonstrates either a lack of understanding of different electricity market dynamics, or a deliberate and cynical attempt to mislead consumers by trying to paint a picture that is different to reality," said Mr Purches.
TrustPower also questioned Powershop's use of MBIE figures to assert that the average Tauranga household used 8000kWh with Trustpower, and would pay $537.72 less per year if it switched to the cheapest local retailer, a bigger saving than the average TECT rebate. TrustPower said that the MBEI analysis used the same standard consumption for all regions and only included simple published retail pricing options. The actual average household consumption in the Western BOP was approximately 7000 units, said Mr Purches.