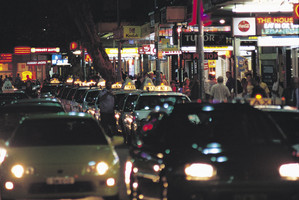 Senior police are best placed to investigate the actions of officers who shot at a car, injuring two teenagers, in Kings Cross, says NSW Police Minister Mike Gallacher.
Six young males were in the stolen car that careered onto the pavement in Sydney's busy nightclub district on Saturday morning, hitting two pedestrians.
Police officers shot at the vehicle to bring it to a halt, injuring the 14-year-old driver and an 18-year-old front seat passenger.
Subsequent video footage shows police punched some of the offenders during their arrest.
NSW Greens MP David Shoebridge has questioned whether a critical incident investigation - led by senior officers - would be independent.
But Mr Gallacher says a police investigation is the best way forward.
"They are probably the best placed to investigate those matters because they are the ones trained to investigate the way in which police actually conduct their duties,'' Mr Gallacher told ABC Radio today.
Federal Liberal MP Malcolm Turnbull, whose Wentworth electorate includes Kings Cross, defended the actions of officers involved in the case.
"The police at Kings Cross are dealing with what is on many nights, particularly on Saturday nights, effectively a war zone,'' he told ABC Radio.
He pointed the finger at the NSW government, saying it needed to do more about licensing restrictions in that area.
A rally protesting the shooting will be held outside NSW Parliament House this afternoon.