You can expect some weird and wonderful sounds and a history lesson or two from the music programme of Auckland Fringe starting this week, writes Scott Kara.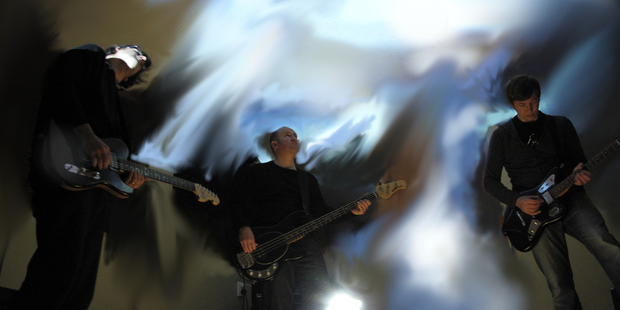 It's not just the range of music on offer at this year's Auckland Fringe, but the lengths the artists are going to to put on a unique performance that makes it an intriguing programme.
Most notable are historically inspired shows like Explorer's Club: Antarctica by local folk band Bond Street Bridge, which tells the stories of Robert Falcon Scott and Ernest Shackleton, and The Remarkable Diary of Samuel Pepys, which documents key events in London during the 1600s set to a soundtrack of music from that time, played by ensemble group Affetto.
"They are quite an undertaking," says Auckland Fringe director Michael Keating of the shows. "They look at the whole package and present the music in a totally different way, rather than just music in a bar, and they are the shows that are the most successful ones."
He rates Affetto and says when the group played last year, their early chamber music had hints of what pop music would become centuries later.
"They were old-school tricks that have become the pop hooks, or pop tricks, of today," he says.
And for more of what to expect on the Fringe fest music front, read on ...
Wanderland
Who: Flute player Miho Wada and her "pocket sized orchestra" (pictured below).
What: With her mix of kooky, cute and tough-girl style, this Japan-born, Auckland-based musician is a live music marvel. Along with her five-piece orchestra, she makes music that will get you grooving. For example, The Darkside of Bouncy Castle is a funky flute-meets-Baby Elephant Walk piece that is the opening track of her album, Wanderland.
Where and when: Alleluya, St Kevin's Arcade, K Rd, Feb 23, 6pm.
More info: mihowada.com
The Explorer's Club: Antarctica
Who: Local multi-instrumentalist Sam Prebble and his band of minstrels, who go by the name of Bond Street Bridge.
What: One of the the most ambitious folk music shows you're every likely to see. This multi-media performance pays homage to Antarctic explorers Scott and Shackleton by telling their stories through spoken word storytelling, original songs, heritage photos taken by the men themselves and illustrations by Auckland artist Emily Cater.
Where and when: Wine Cellar, St Kevin's Arcade, K Rd, February 22 and March 1, 9pm.
More info: bondstreetbridge.blogspot.com
The Remarkable Diary of Samuel Pepys
Who: Early music ensemble Affetto, who "explore the lesser known chamber music of the Baroque and Renaissance" periods.
What: Through the writings of Pepys, whose diary from 1660-1669 gives accounts of historic events during that time, and music from the 17th century, the Affetto quartet take the audience back to London during the great plague, the great fire and the beheading of King Charles I.
Where and when: Ponsonby Baptist Church, March 1-2, 7.30pm, March 3, 3pm.
More info: affetto.co.nz
Dialogos: The Music of John Psathas
Who: Contemporary jazz quartet, the Chris Mason-Battley Group, and renowned New Zealand composer John Psathas.
What: This collaboration sees Psathas' old and new works arranged especially for the quartet, including a new interpretation of his classical beat freak shakedown Drum Dances, which should make for one wigged-out performance.
Where and when: University of Auckland Music Theatre, March 9, 7pm.
More info: chrismb.co.nz
Lower Bar Collective - Live
Who: Ambient and atmospheric audio visual act Lower Bar Collective.
What: This show comes with a strobe light warning, but if that's a problem just close your eyes and let the smouldering and sonic waves of sound these chaps conjure up transport you to another world.
Where and when: Whammy Bar, St Kevin's Arcade, K Rd, February 22, 10pm; Silo Park, March 1, 6pm and 8pm; March 2, 1.30pm, 6pm, 8pm; March 3, 1.30pm, 6pm.
More info: lowerbarcollective.tumblr.com
Marisa Anderson Live
Who: Up-and-coming Auckland singer/songwriter Marisa Anderson.
What: Swingin' tunes about everything from love, scraps with your landlord, and, of all things, an emergency evacuation on an plane simulator.
Where and when: Box Cafe, Aotea Centre, February 22, 5pm-6pm.
More info: www.myspace.com/ladiesmile
Moving Scores
Who: Classical musicians and moving image artists come together as Melbourne-based group Three Shades Black.
What: This one is hard to explain, but by the sounds, these experimental artists take music notation and make it into films which is then performed by players as "graphic scores". Or, as Three Shades Black put it, "Come hear the image and see the music."
Where and when: The Hall, Mt Eden Village, February 22, 8pm.
More info: 3shadesblack.com
Piano and the Song
Who: Auckland piano man Craig Hallen
What: One man, one piano, one hour, and lots of songs ranging in scope from moochy ballads to rousing rock 'n' rollers and uplifting numbers about "living your dreams".
Where and when: Blues Bar, Aotea Centre, February 16 and 23, March 3, 6pm.
More info: craighallen.bandcamp.com
What: The music at Auckland Fringe
Where and when: Various venues, February 15 to March 10
More info: aucklandfringe.co.nz
- TimeOut