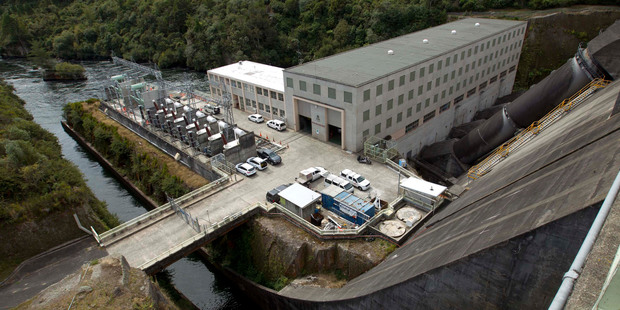 Mighty River Power's share of electricity sales slid in the first quarter of the financial year but it has been able to achieve better prices than its competitors.
In the three months to September 30, the company's share of total power sales slid from 21 per cent in the first quarter of last year to 19 per cent, according to its latest Quarterly Operational Update.
Data shows the its total sales volumes were down 5 per cent, with MRP blaming lower national demand and a drop-off in commercial volumes down 8 per cent.
Mighty River Power, whose share price has been in the doldrums since it was listed in May, says it is "actively managing" its sales book after achieving a very strong increase ahead of the commissioning of its Ngatamariki geothermal plant during the quarter.
The company says hydro generation was down 34 per cent, its lowest since the company was formed in in 1999.
This meant more geothermal generation and increased purchasing from the wholesale market to cover its customers.
Mighty River said it opted to buy more power from the wholesale market which was cheaper than using its more expensive gas-fired generation from its Southdown plant.
"As a result of the Company's management of the available water and flexible use of hydro and gas-fired generation, the weighted average wholesale electricity price achieved for generation was $64.37/MWh, similar to pcp (prior corresponding period) and above the market prices received by our competitors for the period."
The 82MW Ngatamariki station boosted total geothermal output to 691GWh and 43 per cent of total generation for the quarter. The overall generation volume of 1621GWh was down 348GWh or 18 per cent on last year due to low inflows into the Waikato River catchment.
The Government sold just on 49 per cent of Mighty River Power whose shares were listed at $2.50 and spiked to $2.73 before falling. Today shares are trading at $2.20.