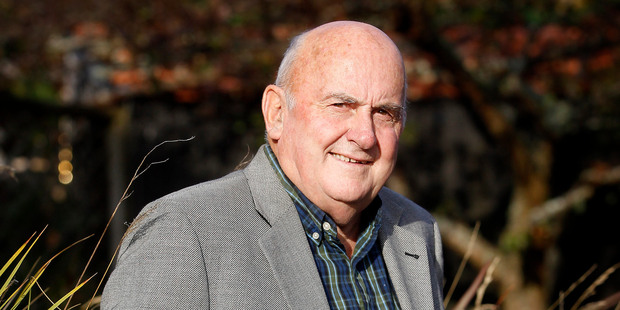 When Rex Hawkins retired as a detective in 1990, a troubling loose end stuck in his mind.
An innocent family man had been shot in cold blood outside a service-station, and no one had been brought to justice.
It had fallen upon Mr Hawkins to act as the Taupo police's support person to the grieving whanau of victim Rodney Tahu, a loving father and Saturday morning rugby referee.
But what burned inside Mr Hawkins then and ever since was that he had always known the identity of the man who pulled the trigger.
He had even arrested Menzies Reginald John Hallett just over 24 hours after the 1979 shooting in a dramatic early-morning armed stand-off near the Napier-Taupo Rd.
But Hallett then walked free from court, the Crown unable to use the crucial evidence of his estranged wife Susan Sharpe, to whom he had made a shocking confession just hours after the killing.
Yesterday, however - after a law change allowed a jury to hear Mrs Sharpe's evidence during a two-and-a-half-week trial in the High Court at Rotorua - Hallett did not walk free. The 72-year-old was found guilty of Mr Tahu's murder.
Mr Hawkins said last night: "Living with the knowledge for 33 years of who the offender was, and not being able to place him before the court, has been difficult.
"Having seen the pain and hurt the family suffered, it's been very frustrating to know of the admission Hallett made to his ex-wife, knowing that this wasn't able to be used by the prosecution, and me knowing he was the killer.
"So it's a real relief to see his conviction at long last and I hope it brings some satisfaction to the Tahu family and gives them some closure on this part of the tragic story."
There were other cold cases that remained unsolved when Mr Hawkins ended his 20 years of service, but knowing Hallett had killed Mr Tahu - and that he was still free - persisted in his mind.
Yet he was always confident police would one day get their man.
After a year of case-building, Detective Inspector Mark Loper approached Hallett in a Rotorua bakery in late 2011 - apparently while the pensioner was buying a corned beef sandwich.
Mr Loper said yesterday: "All files, especially homicide files, are reviewed regularly ...
"So you know, through time, people [offenders] might think that they may be free to reign and have stopped looking over their shoulder, but this was a classic case where sometimes the police will come and tap you on the shoulder."
After the verdict, Mr Tahu's tearful whanau hugged and shook hands with Mr Loper, before joining together in a circle outside the court to sing an emotional waiata.
Mr Hawkins, who now runs a tavern in Taupo, received dozens of phone calls from around the country during the trial, and went along to watch as stacks of evidence were presented against his old suspect.
"I know there will be a lot of ex-detectives who were engaged on this inquiry who will be hugely relieved and will have satisfaction that after the long period of time, justice has been done."
A spokesman for Mr Tahu's whanau, Colin Hair, said: "You have to understand that the events of the last 13 or 14 months since the arrest, the trial, the media coverage and everything have re-opened those old wounds and to some extent has rubbed them a little bit more over the last week or so but I think now we are in a position where we can put some closure to this ... and we can all move on."
Hallett's wife, Joan, refused to comment as she left court, or when the Herald visited their modest brick-and-tile Rotorua home this week. Her husband will be sentenced in July.
Roger Bryant, Mr Tahu's former boss as owner of the Shell service station when the killing occurred, said last night that "justice has finally prevailed" for his old friend.
Mr Bryant said he, his wife and son Anton were preparing for a dinner to celebrate the guilty verdict.
Like Mr Hawkins, he had often thought of Mr Tahu and how his killer had never been brought to justice.
"But I never put it aside because I knew justice would prevail some day. It was just a matter of waiting, and thank goodness the waiting is all over now. I'm getting a bit emotional."
Read more: Justice at last for the service station killer
- additional reporting: James Ihaka