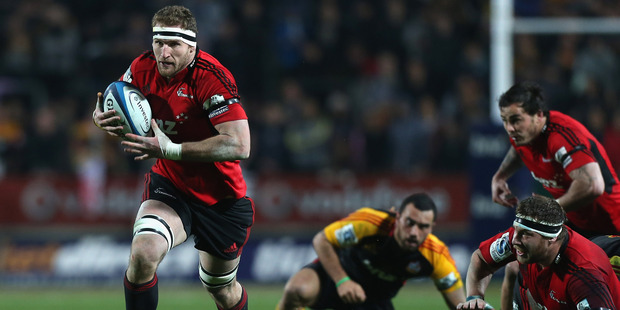 Super Rugby's staggered start is a bit of a marketing killer. The lack of All Blacks in action later this week when the New Zealand sides kick off is a major marketing killer.
The Blues are likely to be without Tony Woodcock, Keven Mealamu and Ma'a Nonu when they take on the Highlanders. The Crusaders aren't likely to have Kieran Read, Richie McCaw is a maybe and of course there will be no Daniel Carter for six months.
The problem with this is twofold: it blunts much of the impact of the opening weekend and, worse, it creates the impression that the competition doesn't really start properly for a few weeks yet.
The hype should be intense about now. The rugby public should be feeling that something special is about to begin. But it's hard to feel like that when much of the reporting in the build-up is about the need to manage the big-name players.
It's hard to feel excited when we hear constantly about the length and demands of the competition and why it is important teams don't necessarily come out firing - but instead select a few peripheral members of their squad to reserve the test stars for another time.
There is empathy for the coaches; the season is long and demanding and the All Blacks joined their franchises only two weeks ago. Coaches are judged in August, not February, and this ease-them-in-gently strategy may well be vindicated in time.
Regardless, there is an undisputed cost to this strategy of drip-feeding All Blacks into action, something which has happened in the last few years now. The cost is that the market is conditioned to this idea that Super Rugby is background noise until the last of summer has drifted away. Why bother with the early rounds when most teams aren't at full strength?
The pre-season trial games and the early competition games have a nasty habit of looking and feeling remarkably similar.
It shouldn't be like this. On Friday, ideally we should see George Whitelock, McCaw and Read do battle with Tanerau Latimer, Sam Cane and Liam Messam. There shouldn't be any talk about it being a long season, and instead, relentless chatter about the two best teams going at each other for 80 minutes.
The competition in New Zealand starts for real on Friday, yet no one would really know it.