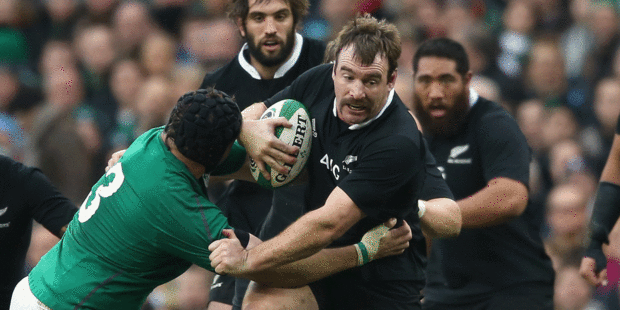 Andrew Hore has confirmed he has put on the All Blacks jersey for the last time and will now pursue life as a farmer.
The veteran hooker confirmed his retirement at Auckland Airport this morning, where he returned following his team's perfect season.
"I don't think I'll put on the All Blacks jersey again. I've had a good run, and hopefully I'll get home and make a good fist of my next job, which is going to be a farmer.
"Hopefully if I do that as well as I've played rugby then I shouldn't be going too badly."
Hore, who made his debut for the All Blacks in 2002, said he looked forward to leading a quiet life for a while.
The 35-year-old said the team's game against Ireland, where they sealed victory in the dying seconds, was "pretty special".
He said he did not gave regrets from his rugby career.
"You have your ups and downs and you've just got to flow with them but I think 10 years in the All Blacks makes you a better person by the time you come out the other end.
"I've obviously had a few times ... in the media and that but mostly it hasn't been too bad. I'm just going to sit back and enjoy life now."
All Blacks forwards coach Mike Cron said Hore's were big boots to fill.
"He'll be sorely missed, he's a great team leader."
- APNZ