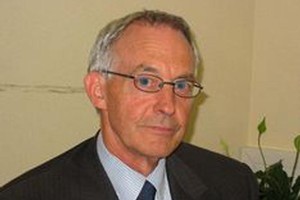 The chairman of King's College board of governors has questioned why the drinking age was lowered to 18, saying the whole country should be extremely concerned about youth drinking.
Peter Ferguson said last night youth drinking was an issue that was not exclusive to the private South Auckland school, and raising the drinking age was one way the problem could start to be improved.
"It's an issue that we as a nation - and I'm talking about New Zealanders now, not in my capacity as having involvement with the school - should be extremely concerned about.
"How we ended up in a situation where the drinking age was lowered to 18 I just don't know."
Mr Ferguson's comments came after David Gaynor, 17, died following an incident after he left the King's ball early on Saturday.
The death, which is being investigated by police on behalf of the coroner, has generated concerns about a culture at King's that accepts youth drinking.
But Mr Ferguson said that was wrong. The board agreed and supported the school's "zero tolerance" to drugs and alcohol stance, and he was happy with the way headmaster Bradley Fenner had been tackling youth drinking.
Mr Ferguson believed raising the drinking age would help parents deal with drinking issues as the access to alcohol was too easy.
"It's good to see some steps have been taken in that regard, but we as a nation have a major problem."
But he wasn't sure it would make much difference in cases such as pre-ball functions where parents provided alcohol, as happened on Saturday.
There has been criticism this week that students were given drinks at several pre-ball parties, including one organised by former Fonterra boss Craig Norgate, which had a professional barman serving alcohol and was attended by more than 100 parents and students, including David Gaynor.
Mr Norgate last night defended the party, which was held at a function centre, saying about 80 per cent of students were there with their parents.
He also defended King's College saying it was an "outstanding school".
He said part of growing up was learning how to drink in a mature way. He would much prefer to have his children drinking in a controlled environment with adults around than going out and doing it on their own or "pretending it's not going to happen".
"King's has put an awful lot of time and effort into drug and alcohol education in the last 12 months and I don't think the finger can be pointed at the school at all."
Mr Ferguson said the board fully supported the school and its headmaster after the weekend's tragedy.
Asked if there was a culture of drugs and alcohol at King's he said it was a "nationwide" problem that needed to be tackled by parents.
"We don't certainly encourage it at the schools. It's a parent issue, we can't babysit everybody all the time.
"We don't tolerate drugs or alcohol at the college but these things occur. King's is responsible for King's functions, really."
One King's parent, who didn't want to be named, also believed it was for parents to do more rather than blaming the school.
"I think the adults have to change, they have to control their teenagers."
The man said he dropped his Year 12 son at a pre-ball on Saturday night and was shocked to see so many adults arriving with wine and boxes of beer.
"A lot of people start blaming the school but I think the school did what it could do," he said.
"To me some parents are stepping over the line."
The man said many King's parents were prominent businesspeople who frequently had friends to parties, so their children were growing up surrounded by drinking.
A King's College spokesman said the school would not make any further comment until after David Gaynor's funeral today.
LAW CHANGES
August 1989 - The drinking age is set at 20 under the Sale of Liquor Act
December 1999 - Drinking age lowered from 20 to 18 under the Sale of Liquor Amendment Act
November 2006 - Drinking age kept at 18 after MPs vote against Sale of Liquor (Youth Alcohol Harm Reduction) Amendment Bill