NZ trade commissioner says exporters should exploit fast-growing economies in region.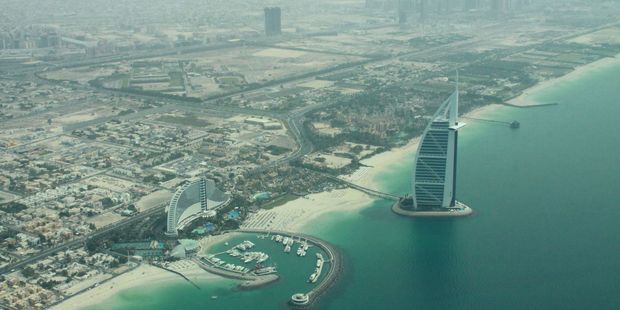 The Middle East remains an untapped business opportunity for exporters as their focus is dominated by booming Asian markets such as China, says New Zealand's trade commissioner for the region.
Dubai-based Steve Jones said Kiwi firms had a lot to offer "western-oriented, brand conscious" consumers in fast-growing economies like Saudi Arabia and the United Arab Emirates, which import about 90 per cent of their food.
Media coverage of Syria's civil war and unrest in post-revolution Egypt could give businesses the inaccurate impression that the whole region was unstable, said Jones, who is responsible for NZ Trade & Enterprise's activities in the Middle East and Africa.
"The challenge is that [the Middle East] is a relatively unknown market and there are larger markets going extremely well for New Zealand closer at hand."
Jones said doubling value-added exports to the region over the next five years was part of the Government's strategy for increasing trade with the Gulf Cooperation Council (GCC), which includes Saudi Arabia, Kuwait, Bahrain and the UAE.
Milk powder, butter, cheese and meat accounted for almost 80 per cent of the $626 million worth of goods this country sold to Saudi Arabia in the 12 months to June last year.
However, firms from sectors outside of agriculture - including gourmet burger chain BurgerFuel, steel framing provider Framecad, software developers Orion Health and Wynyard Group - are forging into the Middle East.
Kiwi agricultural technology could be used to help Middle Eastern nations achieve their food security goals in other parts of the world, Jones said. Saudi Arabia and the UAE are acquiring arable land in Africa and Asia in a bid to secure long-term food sources.
A New Zealand agribusiness service hub - which includes a demonstration farm that will showcase this country's technology - is expected to be up and running in Dammam, Saudi Arabia, by the middle of this year.
Alan Fitzsimmons, managing director of Fonterra Brands in the Middle East and Africa, said the dairy co-op was pushing sales of consumer products, such as milk powder and spreadable jar cheese, in the region.
New Zealand and the GCC concluded negotiations for a free trade agreement, which would reduce tariffs, in 2009. The FTA has not yet been ratified. A spokeswoman for the Ministry of Foreign Affairs and Trade said the GCC states were cautious around ratifying FTAs, but the prospects for the New Zealand/GCC FTA had improved recently.
But it was not possible to say when this will be completed, she said.
Focus on the Middle East
This week the Business Herald looks at doing business in the Middle East. Christopher Adams has been in Dubai and Egypt talking to people about their work. He travelled with assistance from NZTE and BurgerFuel.
Tomorrow
Zespri poised for Saudi Arabian expansion