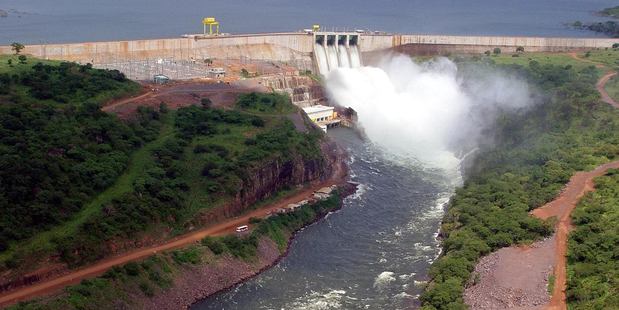 Twenty years ago the citizens of Lubango struggled to find fresh bread. Now Angola's third-biggest city is luring investors in power plants, mines - and Swiss cheese.
"It was primitive" back then, said Joaquim Silva, 64, who has lived in Lubango through Portuguese colonialism, Marxist rule and civil war. "I was working at Banco Nacional de Angola responsible for statistics and there was nothing in the stores. Now it's wild capitalism."
Silva is the owner of Kimvest Construcoes, an Angolan construction company that generates about $3 million a year in revenue. He's just one of scores of local and foreign entrepreneurs seeking to take advantage of the regeneration of a city that was ruined by a 27-year conflict that ended in 2002.
In Lubango, located on the Plano Alto or High Plateau about 1,000 kilometres (621 miles) south of the capital, Luanda, repairs to roads, clinics and dams are in full swing. The government led by President Jose Eduardo Dos Santos sees the town's mountainous scenery, factories and mines as ways to attract both tourists and investors and help diversify the oil-dependent economy of Africa's second-biggest crude producer.
The transformation has been "radical," said Dr Stephen Foster, 65, a Canadian surgeon who's lived in Angola since not long after independence from Portugal in 1975.
The son of a missionary who came to Africa, Foster now runs a 42-bed hospital treating about 10,000 patients a year on an annual budget of $1 million.
Much of the recent investment is channeled into providing power to the city's 1.4 million people and its fledgling businesses.
SNC-Lavalin Group a construction company based in Montreal, is leading a $248 million project to refurbish Lubango's Matala hydroelectric dam before a tender goes out to boost output to 40 megawatts.
Two other dam projects on the Cunene River are intended to add 305 megawatts within five years, while a pair of 40-megawatt diesel-powered plants were installed last year.
"Three local factories process granite, and there is great potential for export to Europe in the next few years," Antonio Manuel Pereira de Lemos, chief executive officer of the city's largest construction company, Socolil Lda, said in an interview at his offices this month. "We have opportunities because we're close to Namibia and South Africa as well as having connections to the north of the country."
Read also: Opulence in the midst of poverty
The Jama ya Omo and Jama ya Mina hydroelectric power projects, estimated to cost a combined $1.3 billion, are expected to be approved in the 2015 Angola state budget and take about four years to build, Jose Salgueiro, director of studies, planning and statistics at the Ministry of Energy and Water, said in an interview in Luanda, the capital.
"The aim of these is to give enough power to rehabilitate gold and iron mines," Salgueiro said. "With these and rising agriculture, Lubango will profit as the country's third-largest centre for industry behind Luanda and Huambo."
Angola is perceived as one of the most difficult countries in the world in which to do business, ranked 179th of 189 countries in the 2014 World Bank Ease of Doing Business Index. The country is placed 153rd of 177 countries on Transparency International's 2013 Corruption Perceptions Index. Those handicaps are as rife in Lubango as construction sites, according to Joaquim Silva.
There's "a small group that lives very well and most of the people are poor," he said.
Etienne Brechet, the founder of local electronics company Jembas Assistencia Tecnica Lda, has brought cheese from his native Switzerland to Lubango. His 400-hectare (988 acre) farm produces 700 kilograms (1543 pounds) of gouda, raclette, tilsit and edam a month, according to Rachel Foster, a manager at Jembas who helps on the farm. The cheese is sold in stores as far away as Luanda and from a roadside cafe shaped like a chalet. The operation will soon add bacon and sausages to its list of offerings.
Lubango has been transformed from a town where bread was scarce and cooking oil was allocated by the government, according to Stephen Foster, Rachel's father. The patients in his hospital are now arriving with the kind of ailments more associated with the affluent world than a war-torn economy.
"Motorbike accidents are increasing from the spread of cheap Chinese imports," he said. Illnesses include "type two diabetes from eating too much and cancer as more people live longer."
- Bloomberg