Frost fish are a rare find now but used to be plentiful on Whanganui beaches, coastal expert Potonga Neilson says.
Whanganui man Colin Langmead found one washed up on South Beach in late August. It was about 2m long, with a glistening soft skin of brilliant colours.
Though dead, it looked very fresh. He took it home, but didn't try eating it.
He's sorry about that now, because he's read that the fish are very good eating.
Neilson, a Castlecliff resident, can back that up.
"They're a very highly valued and easily acquired food on the cold, frosty nights," he said.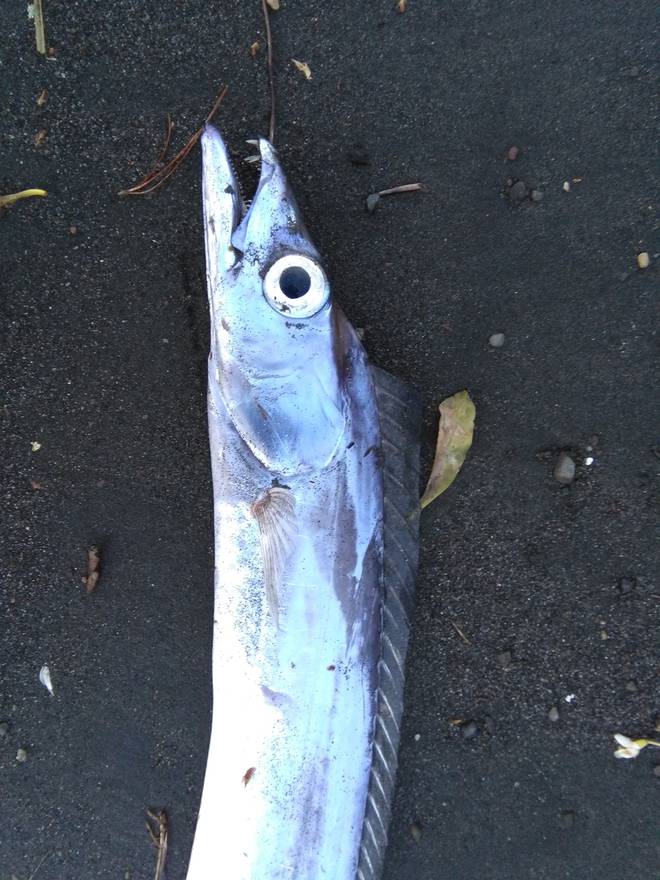 In te reo Māori the fish are known as para or para-taharangi. Neilson hasn't seen one for a couple of years, but said they used to wash up on the beach after a series of frosty nights and a full moon.
In the 1940s and 50s his father used to drive the beach on winter mornings and come back with several fish to feed the family. They were handy, because he was a seasonal worker and there was no work at that time.
Their stranding must have to do with their breeding cycle, Neilson said, and in Māori legend the fish are lured by a full moon.
In recent years the stranded fish have been fewer, and smaller, he said.
According to the fishingmag.co.nz website, frost fish are Lepidopus caudatus, a deep sea species that eats squid and smaller fish. They are rare to catch, excellent eating and known to strand themselves on sloping sandy beaches on calm frosty nights.