A solitary man
A search for the truth about the extraordinary life of Pat Vincent
Interviews: Dylan Cleaver & Carolyne Meng-Yee. Photos and video: Mike Scott.
Interviews: Dylan Cleaver & Carolyne Meng-Yee. Photos and video: Mike Scott.
He was an All Black captain, a jazz crooner and an inspiration to generations of young Americans. He was also probably gay — and until now his full story has never been told.

Pat Vincent is New Zealand rugby's best-kept secret.
Did he also die holding onto a long-held secret of his own?
If that sounds enigmatic then it is apt. Vincent's rugby career followed a conventional arc — from 1st XV to club to province to country — but his life did not, and it is his life that holds a fascination some 35 years after his death.
"You have to do a story on Pat Vincent," says former Waitākere mayor Sir Bob Harvey over a coffee. "He had great leadership qualities, he was a very gentle man for an All Black. He had terrific charm about him, charisma. A great crooner, a fantastic rugby player... and he was gay."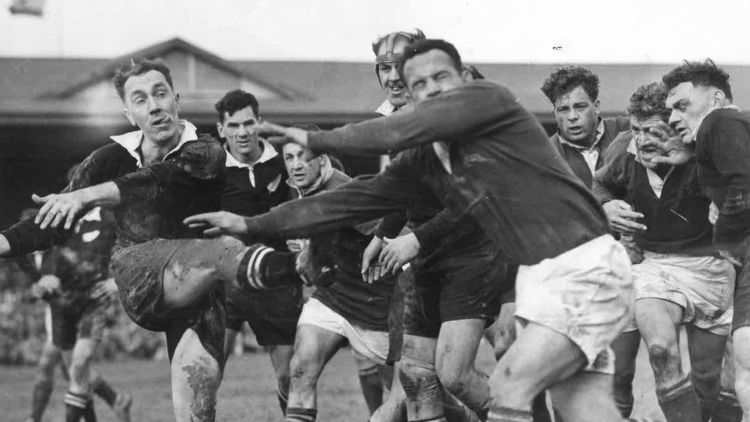 While New Zealand waits on its first openly gay All Black, Vincent was probably its first gay captain.
While one of his closest confidantes, internationally acclaimed jazz singer Malcolm McNeill, said of his homosexuality, "Who cares? Get over it," the fact remains that even in these enlightened times, the All Blacks seemingly represent the last bastion of macho sexuality.
So we set out, as Harvey suggested, to tell the story, the whole story.
It eventually took us more than 10,000km to San Francisco, California, and while we came only a little closer to learning the truth about his sexuality, we did discover it was borderline incidental.
What we found was much more compelling.
If a life is measured by the impact he had on those who met him, Patrick Bernard Vincent might be New Zealand's greatest rugby export.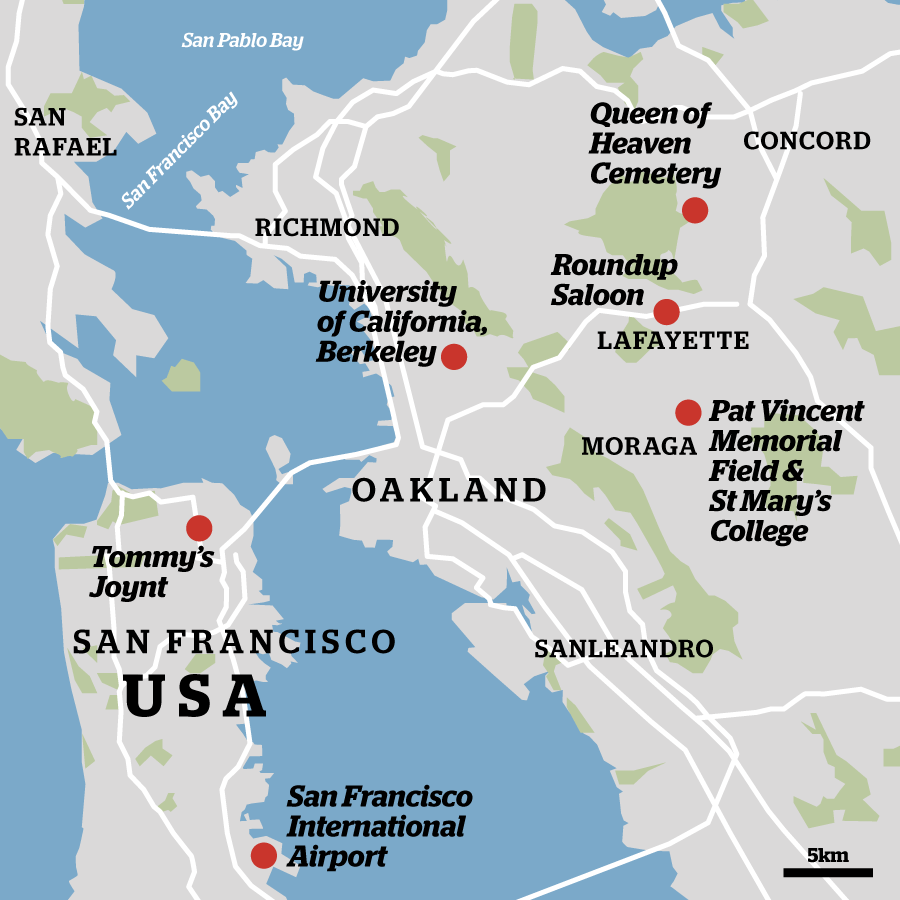 At the Monterey Heights, San Francisco, home of Mark Murray, hooker and captain of the 1983 St Mary's 1st XV, nine men are gathered around the table for dinner, five of them dressed in the All Black jerseys they wore while attending the 2011 World Cup.
Another, John Krpan, has driven more than three hours from near the outskirts of Yosemite National Park to be here.
At the sound of silver tapping crystal, each man rises from his seat to share an anecdote about Vincent.
"Alongside my father and grandfather, he is the most influential man in my life," says Murray, a lawyer.
"I don't have many photos on the wall of my bar at my home," says Krpan, a doctor and former lock forward. "One is my dad, one is Pat."
This story is repeated around the table with minor variations.
Geordie Hawkins and Mike Scully recall how tenuous their futures were at St Mary's College, the private Christian Brothers university they all attended and where Vincent coached and taught. They did not come from moneyed families and were struggling with tuition, so Vincent would find them work in the summer, even if there was no work to be done.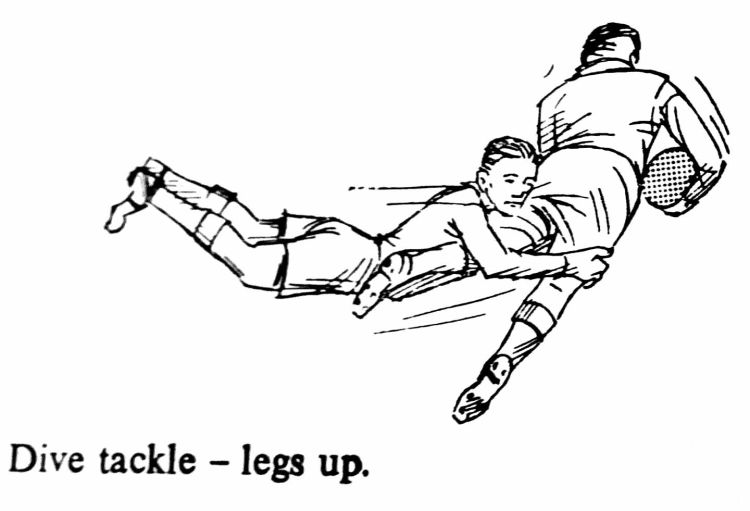 "He didn't teach me to play rugby as much as he taught me how to be a man, a mature man," Scully says.
Typically less self-conscious than New Zealanders, these men spoke with a sparkle and occasionally a tear in their eyes when they talked about their mentor. They loved Vincent and they had no problem using the word.
More than that, they miss him; they curse the fact he was taken from them too soon and they can't shake the memories of the day he died.
They were with him.

Vincent went to America, in part at least, because of his obsession with American music, says Greg Schneeweis, an early St Mary's protege of Vincent's who would go on to play first five-eighth for the US Eagles, the national rugby side.
"Louis Armstrong, Ella Fitzgerald, Mel Tormé — he loved those jazz guys," Schneeweis says. "Jazz was a beacon. His eyes would light up as he talked about American music. He was a renaissance man before there was a term for it."
He was also an epic jazz snob. When Pat Agnew, a lineout forward with buckets for hands, played tracks by free-form maestros Miles Davis and Charlie Mingus on the campus radio show he hosted, an apoplectic Vincent would ring in.
"That's not music," he would fulminate, "it's ... it's just self-indulgent noodling."
To Vincent, anything that hinted at musical progression was to be treated with suspicion. He was a fan of American standards. He loved Sinatra but Murray had noticed that when Vincent commandeered the microphone at the piano bars he would introduce his team to, he never sang My Way, the most celebrated song in Ol' Blues Eyes' canon.
"Why sing a song about death, phrased in the past tense, if you had something to live for?" was Vincent's vehement response to Murray's inquiry.
The halfback's love of song and dance was already local lore.
While in Christchurch, he piggy-backed on pianist Douglas Caldwell's established jazz trio and released an extended-play 45rpm 7" record of four songs for Peak Records. While 1960's Four of the Best, which included Slow Boat to China and Young at Heart, did not mark the start of a rugby-jazz crossover, it did underscore Vincent's singing chops.
"Pat chose the tunes, I did the arrangements," Caldwell recalls. "We got to know one another through music [and became] cobbers for life."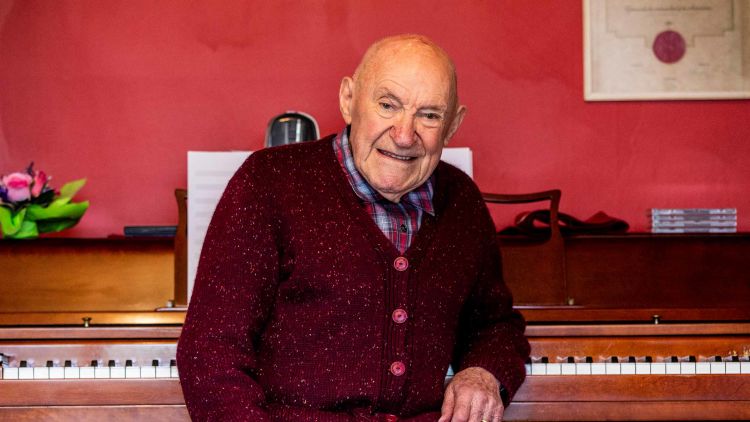 There is some debate as to whether Vincent was a genuinely good singer or a genuinely good impersonator. Caldwell believes he could croon "in a Bing Crosby fashion", before offering a slightly more unflattering portrait of the young man as an artist.
"He was a poor man's Frank Sinatra," Caldwell says, laughing at the memory. "I said, 'You should try and get a style of your own', but it wasn't that important to him.
"He was a better rugby player than a singer, no doubts about that. But he was a better singer than most guys who were professional."
Caldwell's wife Helen recalls the day Vincent turned up at their home with a "schoolboy in shorts".
"Pat brought Malcolm McNeill home to meet Doug. Pat taught him music at school and saw potential in him. Doug played and Malcolm sang — he was very good."
Good enough to one day sing and record with dames Cleo Laine and Kiri Te Kanawa, which was a long way from the Christchurch coffee houses Vincent encouraged him to sing in when he was a teenager. Perhaps by way of thanks, McNeill was a little more encouraging when it came to discussing his mentor's vocal range.
"He was a good singer, with a light and relaxed manner, reflecting his personality."
Caldwell had a residency at Christchurch institution, the unlicensed Milando, which was famous for plugging lit candles into the tops of open wine bottles if they got wind of an imminent police raid.
"Pat would come in and sing a couple of songs if we asked him," Caldwell says. "He was an All Black, that was the main thing, he was the captain of Canterbury. To the locals he was like God."
In Avignon, on the penultimate night of St Mary's 1983 Easter tour to Spain and France, Vincent told Murray that he wanted to find a bar where he could sing.
He'd been struggling with his health all tour, but Vincent loved a good do.
By this stage of his life he was a little overweight and not as dapper as he once was. The chronic asthma that had afflicted him since childhood was resisting the efforts of the inhalers he carried. Walking the streets he would have to stop every block to catch his breath.
So when he got up to sing that night he was, according to Murray, "no more than about 70 per cent".
As the house lights began to flicker to let people know it was time to start leaving, Vincent stunned Murray by launching into a passionate rendition of My Way.
"I reckon he knew," Murray says. "I reckon he knew he was out of time."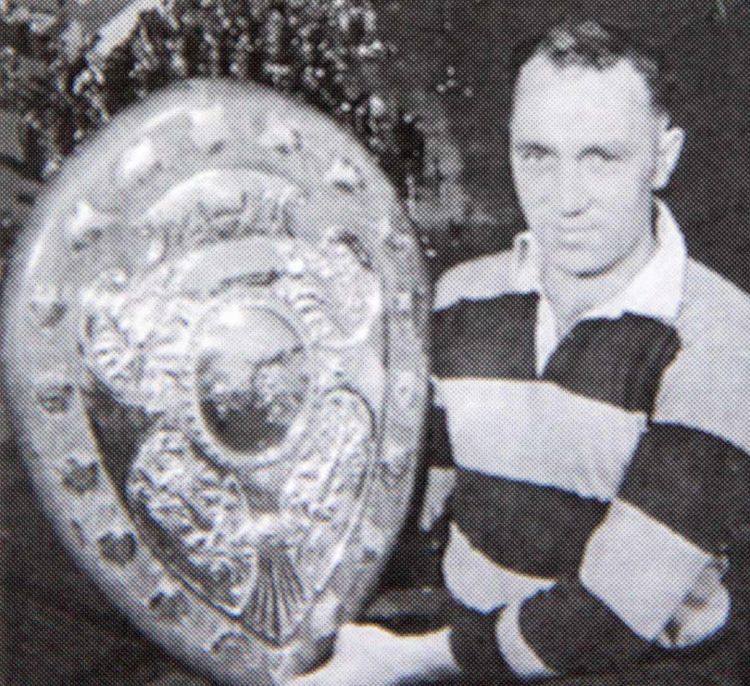 Vincent's All Black career was short. His rugby fame was largely contained to Canterbury, where he captained the team through a 23-defence Ranfurly Shield era between 1953-56 and became the first player to make 100 appearances for that province.
Not that he was Canterbury blue blood. The first four ships sailed right past his family tree.
The youngest of nine siblings, Vincent was born in January, 1926, in Whataroa, a tiny smudge on a map of the West Coast between Haast and Hokitika.
His mother Catherine, older sister Moya and father William moved to Christchurch in 1928 in the hope the drier climate would alleviate the youngest Vincent's asthma symptoms. Soon they would be down to three as William, struggling to find work in Depression-era Canterbury, moved back to the coast.
Vincent progressed serenely enough through Shirley primary and intermediate schools before beginning a long association with Christchurch Boys' High School in 1939, where he made the 1st XV under the captaincy of Bob Duff in his final year.
His career took off when he joined the High School Old Boys Rugby club in 1946. Canterbury honours followed, where Vincent developed a reputation as a heads-up halfback with great game sense and a leader of men.
"He was a damned good captain," All Black and Canterbury hard man Stan "Tiny" Hill says. "He knew what he was talking about so we got on well together.
"He never raised his voice. He said a few words and that was it. If you yell as a captain you wouldn't be there long."
Hill was throwing praise out in the style of the day - hard-earned and minimalist. Others were more effusive.
"There was one game in the Shield era when the ball was being tapped back and he got really uptight and that was the only time I'd heard him criticise," All Black and Canterbury hooker Dennis Young says. "He threw his hands up and said, 'This is just appalling', and that was the only thing he ever said. He didn't swear or do anything, he was appalled," a laughing Young remembers.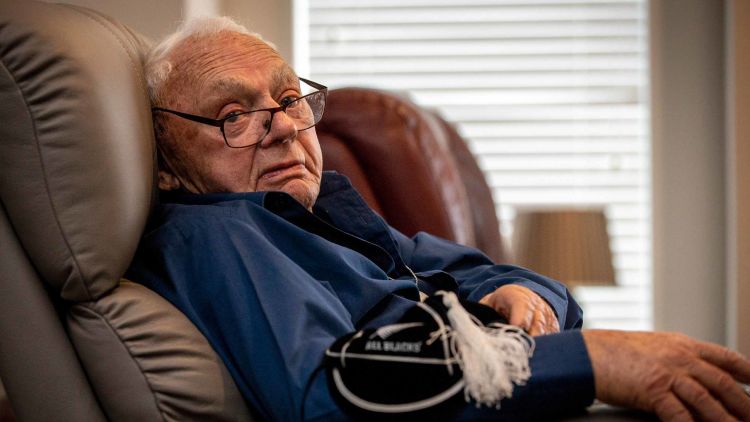 Despite all the success with Canterbury, national honours didn't come easily. Vincent missed selection for the exhaustive 1953-54 tour to Britain and North America but his big moment arrived in 1956.
The Springboks were coming and the selectors wanted a captain who had proven leadership skills at provincial level. So they picked Vincent, despite his having never played a match for the All Blacks, let alone a test.
In these post-apartheid professional days, it is difficult to conceive the sense of anticipation and intensity the 1956 Springbok tour invoked.
New Zealand was then a place of simple pleasures. Pubs closed at 6pm, television was a few years away and radio was state-owned. Luxury holidays usually meant pitching a tent at the beach and burning sausages on a cast-iron plate.
In the winter months rugby was king. New Zealanders took great pride in the achievements of the All Blacks, with the 1924 Invincibles seen as the living embodiment of colonial manhood. There was but one blowfly in the ointment — South Africa.

The All Blacks had yet to beat them in a test series. Worse, the previous two series had ended in ignominy. In 1937, the Springboks became the first overseas team to win a series on New Zealand soil when they delivered a five-tries-to-nil 17-6 thrashing at an Eden Park so packed in anticipation that spectators climbed trees outside the ground to get a glimpse of the game.
Twelve years later, Fred Allen captained a team to South Africa that harboured high hopes of a series victory but came home with a 0-4 whitewash and seething resentment at both the Springboks' rough-house tactics and the competency of the local referees.
The public thirsted for revenge against the side coached by Dr Danie Craven — Mr Rugby — who had tormented the All Blacks with his dive passes from the base of the scrum in 1937. Tom Pearce, the bullish Auckland Rugby Chairman, encouraged the country to "hate" the Springboks.
"When they came in '56 she was on, she was," Hill says. "The public went mad. When they went over to Greymouth, nearly every station on the way the railcar had to stop because everyone was lining up to cheer the South Africans."
It was into this maelstrom that the erudite Vincent, at the ripe age of 30, was picked to make his All Black debut.
New Zealand won the first test at Dunedin's Carisbrook 10-6. The reviews for Vincent's leadership were positive, though Duff would later hint that Vincent might have been overwhelmed by the attention, saying he preferred to stay in his room to read congratulatory telegrams rather than devise tactics.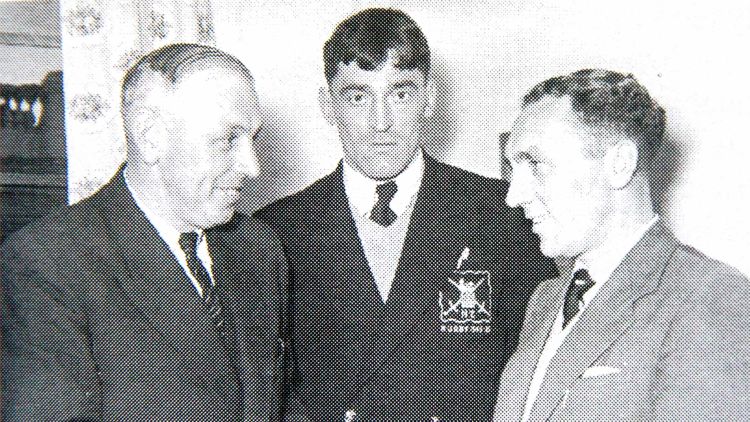 Craven decided his team needed a nasty streak and they went into the second test at Wellington hellbent on winning. Any notion of them playing the role of gracious tourists was gone. On a bitterly cold and windy day, South Africa manhandled the All Blacks, winning by a margin greater than the 8-3 scoreline suggested.
"It wasn't Pat's fault. The whole team was just one of those teams," says Hill, who had been dropped for the second test for punching an opponent. ("The bugger punched me so I hit him back ... He hit me on the side of the face and I had to eat my dinner through a bloody straw from then on. I had to eat bloody mashed potatoes and poached eggs.")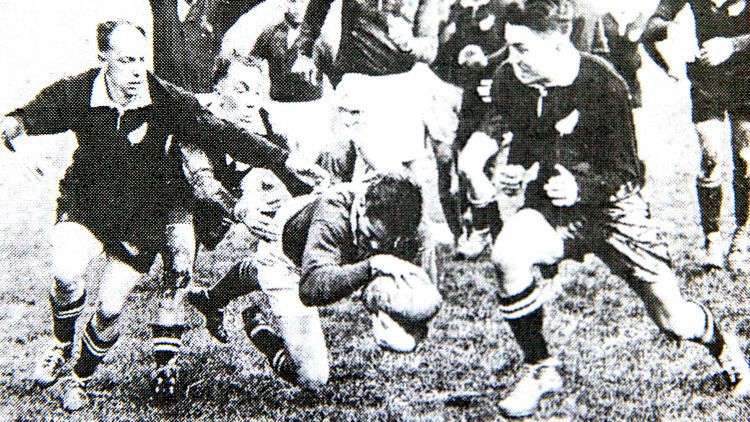 Young was sanguine about the result, and the treatment of the selectors in the aftermath.
"Well Pat didn't have a wonderful match I'd have to say. He was dropped, I was dropped and others were dropped because of the result."
All New Zealand's nerves and frailty were exposed. The public and media were baying for blood and Vincent, who had, by consensus, kicked away too much hard-earned ball, was gone. Duff, his old Christchurch Boys' High colleague, would captain the side in the third and fourth tests with Ponty Reid as halfback.
The All Blacks, famously, won both matches and the series.
Vincent's test career was over just two weeks after it started.

Vincent's life was rich and contradictory. His genealogy traces back to Paikea, the mythic ancestor of Ngāti Porou and Ngāi Tahu, yet he chose not to represent the Māori.
McNeill claims that Vincent deliberately repressed his Māori heritage, like his sexuality, because of where and when he lived.
"Pat was a closet Māori at a time when it wasn't okay to be one. He was an educated Māori at that — a 'ginger Māori' — who passed as Pakeha and he did so within deeply conservative, hidebound institutions. He must have possessed formidable inner-strength to achieve as he did and do so without bitterness."
He mingled easily with Christchurch's conservative polite society, yet he was just at home gently barking instructions to a pack of marauding forwards.
As players enjoyed beer-soaked post-mortems where every ruck was replayed, Graham Pilkington says Vincent would settle down with a flute of crème de menthe — a palate-challenging liqueur that the otherwise teetotal composer Sergei Rachmaninoff would drink before attempting his most challenging piano scores — and would attempt to move the conversation beyond the match.
"He loved different cocktails, he was different," Pilkington, a former pupil and club teammate, recalls. "I remember going in to the changing rooms before a game and there was Pat in the corner on his head. It was a yoga pose and he was following some dogma that allowed him to clear his head, it was a little unusual. We were basic guys and he was a forward thinker [with] a huge sense of humour."
Vincent loved rugby but wasn't consumed by its importance as so many New Zealanders were. He was instead an unashamed Yankophile — seduced by the music, the history and the limitless promise of the place.
Or perhaps, as McNeill put it, he was a man out of place.
"The New Zealand he left was a deeply dull, rigidly conservative country, fearful of independent imagination and thinking."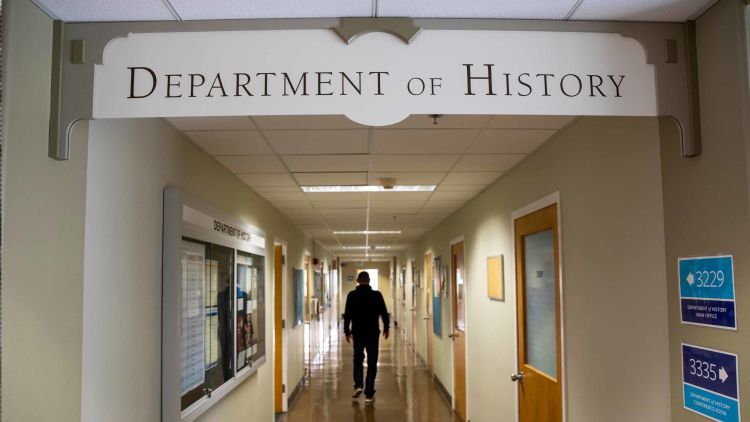 While teaching at Christchurch Boys High School, Vincent earned the chance to study for a postgraduate degree in American History at the University of California, Berkeley, or Cal Berkeley as it was more commonly referred to. He needed no second invitation.
In 1958, when Vincent arrived, Berkeley was some years from being the epicentre of the anti-establishment protest movement, but it was, by the standards of the day, a liberal college that encouraged critical thinking.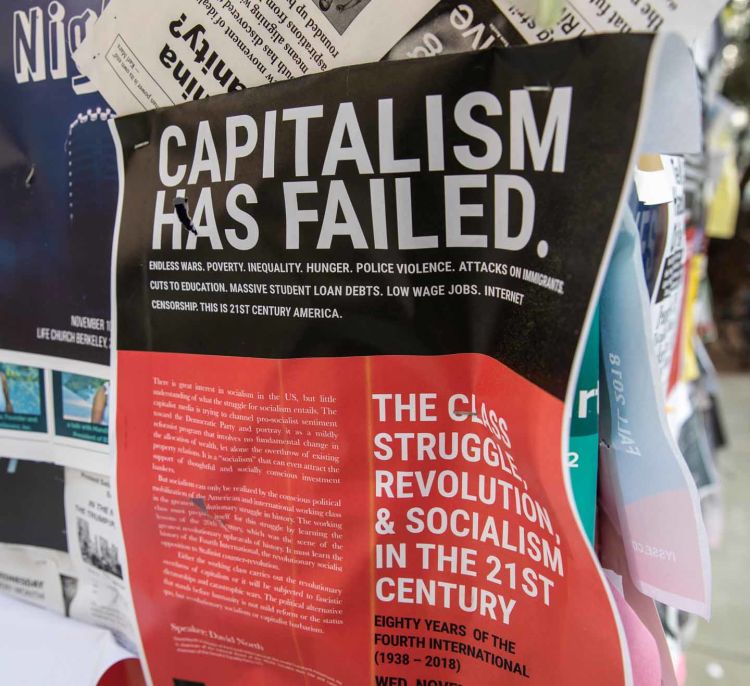 He played rugby for the college, including a match against the touring Wallabies. In the lead-up to this match Vincent's mischief, or vanity, was on display, as he listed his age as 26, a six-year discount.
Tom Trutner, who would become an Episcopal priest and lifelong friend of Vincent, was a player on that team. He said they held their own against Australia before losing, in part because they had got most of the Wallabies monumentally drunk the night before.
By that time Vincent was playing with his head as much as his legs, but Trutner admired the way he made those around him better. With a nod of his head or a whispered instruction, Vincent would put his outsides into gaps they didn't know existed.
He recalled a game where Vincent called him into the line, a rarity for a fullback in the 50s, and nodded to him to drift to the blindside. The next thing he knew he was catching a Vincent pass with an unopposed 30m run to the tryline.
"He was that sort of player," Trutner says.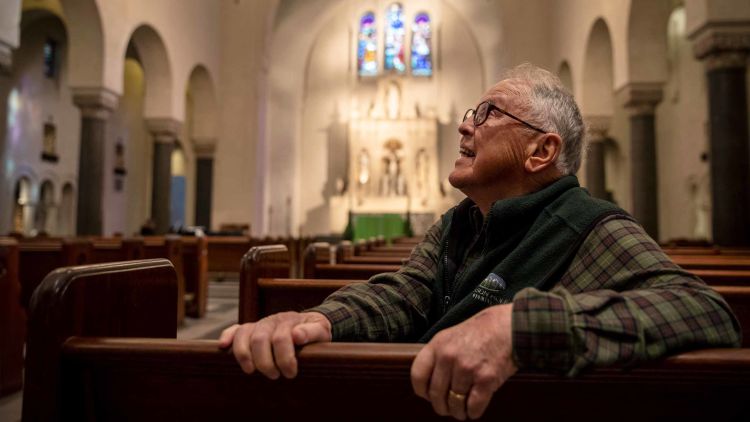 His teammates would have loved to have tapped into his knowledge over a few drinks but Vincent seldom socialised with the team, Trutner says. He was enjoying the chance to broaden his social networks.
A teaching colleague of Vincent's in Christchurch, Alan Barley, penned a self-published biography titled The Five Faces of Pat Vincent, and noted that Vincent wrote home to a friend from the US, saying: "There is little rugby talk, as we know it, because very few know enough to be able to talk about it. I sometimes wish such was the case in New Zealand."
Nevertheless, Vincent returned to teach at CBHS and to coach up to provincial level, employing novel tactics like having the Canterbury team take ballet lessons to improve mobility.
He also was playing an important domestic role at this time, says nephew and keeper of the family memorabilia, Robert Vincent.
"He looked after his mother and, when she died, my Aunty Margaret lost her husband. She moved in with Pat and they looked after each other. When she died he went to the States," he says.
America was always his dream, and in late 1967, he left Christchurch permanently to live in San Francisco, which was fast gaining a counter-culture reputation.
Vincent bought a Mustang and worked in hospitality and then as the manager of an apartment building before a Cal Berkeley rugby contact suggested him to St Mary's, a small college in Moraga.
While Vincent was initially unable to teach because his New Zealand qualifications were not recognised by the US education authorities, he took a job as rugby coach.
His effect on the rugby programme was immediate and profound and when he moved on-site as a counsellor in a dormitory, his influence moved beyond the field.
St Mary's rugby programme is now a collegiate powerhouse, and while the US remains something of a rugby minnow, it was not through want of trying on Vincent's part.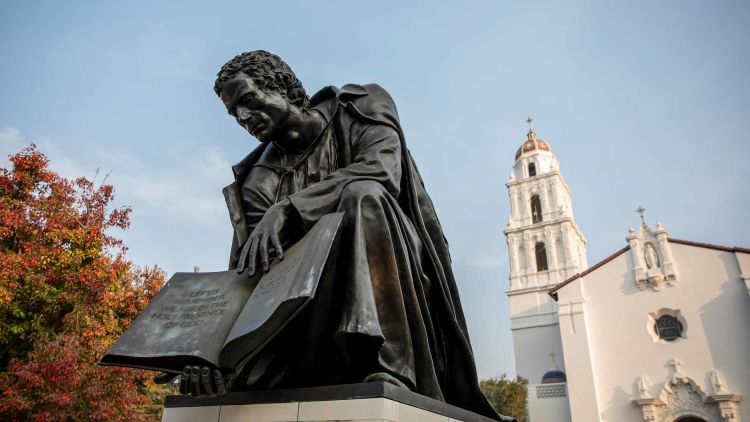 He helped unite the bitter factions in the north and south of California to form a state team, but there was always a feeling that the game was held back by its amateur administrators.
"Pat had ideas that were considered a bit radical but which I thought were spot on," said Austin Brewin, an octogenarian whose proudly unkempt exterior masks a razor-sharp mind. The long-time Californian rugby administrator said one of Vincent's ideas was to drop a couple of players per team to make it easier for kids to learn to play on the narrow American football fields they had access to.
"He had a lot of opposition to that," Brewin recalls, "because most of the people running USA rugby were English and they were insufferable. They'd accuse us of bastardising the game."
There were times Vincent didn't help himself either, Brewin admits. He had strong feelings, "large opinions" on a number of rugby matters and being his friend came with the occasional drawback.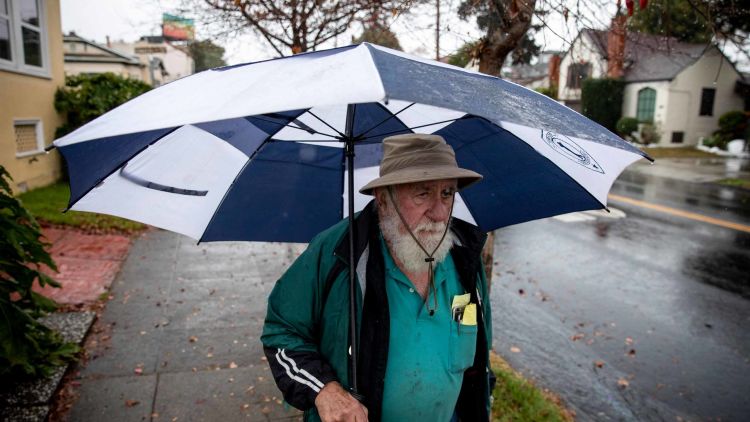 "He came with baggage," Brewin says. "He'd get a bit paranoid and call you at 2am. You'd talk for a while before it would occur to you: 'Hey, what the f*** am I doing talking to this guy at two in the morning."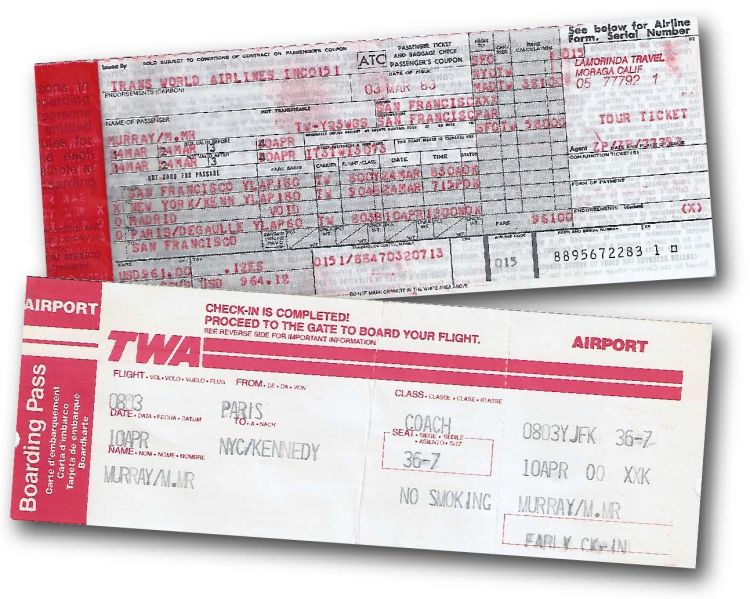 The tour to Spain and France was a great idea; the presence of the coach was not.
He'd been warned against travelling by many, but some of the team, including future Bay Area construction magnate Mike Ghilotti, convinced him he could do it. Ghilotti, sitting on a barstool in Tommy's Joynt, a famous San Francisco hofbrau Vincent introduced him to, chokes up at the memory.
For Ghilotti and his friends, a tour wasn't worth a dime without Vincent, who filled in the long hours on trains and buses with observations and witticisms that usually went over the heads of his players.
On the trip across the border from Spain to France he quizzed his players. "Why couldn't the Spanish and French authorities agree to put a single connecting railway line through the Pyrenees?" he asked. Perplexed, they sat in silence. "Because they didn't want to put all their Basques in one exit," Vincent deadpanned.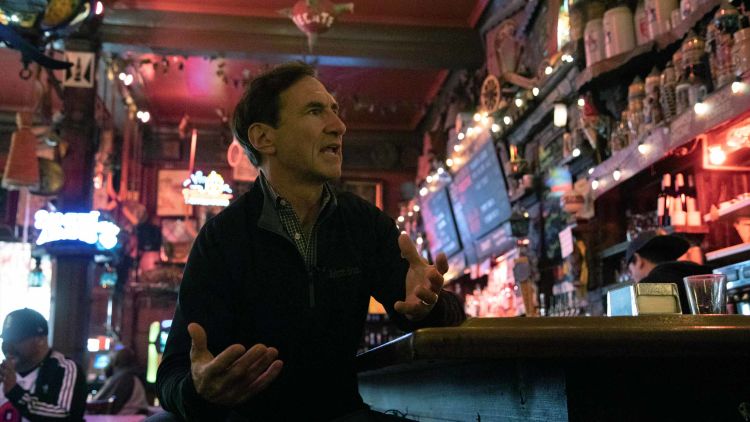 It was obvious, however, as soon as the plane took off from San Francisco that Vincent's health was precarious. To ease the congestion in his lungs, his travelling crew would take turns at using percussion on his back. While a legitimate technique for loosening mucus in lungs so it can be secreted through coughing, its effectiveness in dealing with asthma is disputed.
"He was in the back of the airplane having people taking turns kind of hitting him on his back," says Ghilotti. "That was kind of an indication of the challenge he was having."
The tour was an eye-opener for the students — they took in the sights from Madrid through the south of France, including Catholic hotspot Lourdes, to Paris — even if the lights were dimming a little for Vincent. He maintained his sharp sense of humour and joie de vivre, yet was increasingly physically constrained.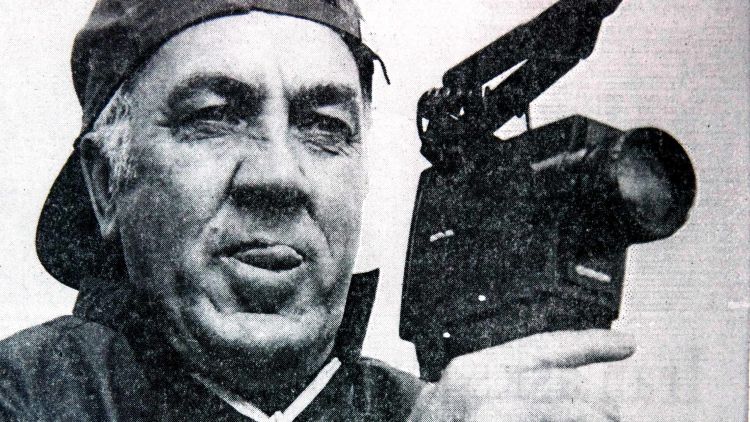 By the time they reached Charles de Gaulle airport in Paris on April 10, he just wanted to get home and back into a comfortable environment with medical staff he knew and trusted.
The eight-hour first leg to New York was brutal. Vincent, who was assisted by oxygen, struggled to get any air into his lungs. He constantly asked for lemonade to relieve what felt like a constricted throat. Every breath was an ordeal.
When they landed and cleared customs, some of the travelling party, including Krpan, were so concerned they bundled Vincent into a wheelchair and took him to a medical centre.
It was in New York that fate would deliver two blows that affect those players to this day: first, the doctor cleared Vincent to fly and, second, the connecting flight to San Francisco was oversubscribed.
Krpan, a GP, still shakes his head at the memory of Vincent being cleared to fly. His default setting is to defend the medical profession but even with the limited tools at their disposal in 1983, he feels it should have been obvious that Vincent should have been grounded.
Brewin, Vincent's ally within the snakepit that was US rugby administration, is even less understanding. The former head of pulmonary and infectious diseases at San Francisco General Hospital was livid when he learned the circumstances that led to Vincent's passing.
"In my day job I would see Pat at the clinic sometimes. I knew the status of his asthma," Brewin recalls.
"That doctor killed him ... I called him up and told him that. The guy listened to his chest on a stethoscope and couldn't hear any asthma sounds. Well that was because he wasn't moving any f***ing air around his lungs. As soon as he got on the plane and the air decompressed, it killed him.
"I told him if he had been on my team I would have fired his arse."
Once given the option to fly, Vincent was always going to take it, say those who had flown from Paris to New York with him. Not all would be on his plane though. With the flight overbooked, Trans World Airlines were offering first-class travel to San Francisco and a return trip for two anywhere in America for those who opted to take a later flight.
The St Mary's contingent took the offer and first option was given to seniors, which meant that most of the players who took the flight with Vincent were juniors, including Ghilotti.
About 20 minutes into the flight, the oxygen Vincent was using faltered. Those sitting in the seats next to him were moved to give him room to stretch out. Within a couple of minutes, a distressed Vincent attempted to stand up, had what looked like a spasm, and slumped to the ground.
"I was sitting right next to him," Ghilotti says. "You know, it's one of the things that you play back in your head a lot, think about — it just all happened so fast. The anguishing part was really the next two-and-a-half hours. Basically it took an hour-and-a-half to land, then another hour of being there and being a part of trying to give him CPR."
By the time the plane was given special clearance to land in Pittsburgh the story had moved beyond medical emergency to post-mortem.
Meanwhile, on the later flight, St Mary's senior players were enjoying the comforts of first-class and making the most of the last hours as members of Vincent's coveted rugby programme.
"We landed and one of the stewards came and told us to stay in our seats," Murrays recalls. "We were sitting there with no idea what was going on really."
A staff member escorted Murray, the captain, off the plane while the rest remained seated. Outside, his dad, a huge fan of Vincent, was waiting.
"He told me he had something to tell me about Pat …"

We are not, we discovered, the first people to attempt to present the narrative of Vincent. Celebrated journalist Warwick Roger, who recently passed away after a long battle with Parkinson's, was fascinated by his story, as he was about the 1956 Springbok Tour in general.
Harvey, whose initial encouragement provided the impetus to find out more about the man, has considered writing the Vincent tale himself, as has former journalist Wally Thomas and veteran rugby chronicler and columnist Phil Gifford.
The story has never come out because, as Gifford says: "Pat never quite came out."
If The Five Faces of Pat Vincent hinted at Vincent's sexuality, it did so in a very subtle manner. The book revealed Vincent was allergic to a multitude of substances including lipstick, which may have "contributed to the fact he never developed any lasting relationship with a girl", wrote Barley.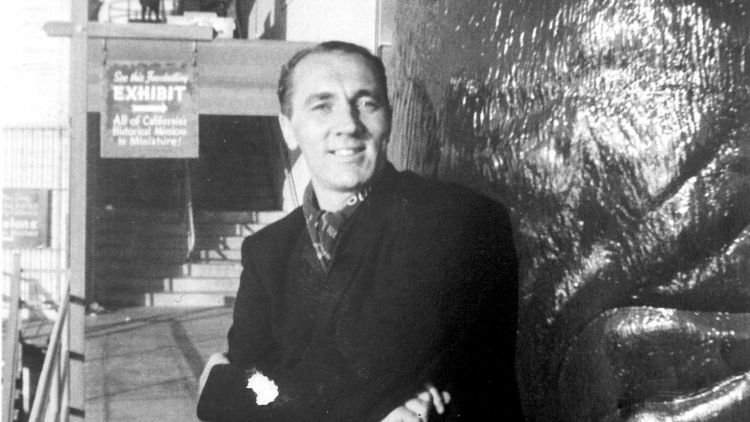 Caldwell, the jazz musician, recalls Vincent would often "date" the same woman, Gwyneth Owen.
"At social [gatherings] or anything like that she was always with him. She was very nice. I do remember her saying, 'You never got married,' and Pat replying, 'No, because you did'."
Caldwell's wife Helen had no clue who Vincent was until he turned up at their home wanting to record a jazz EP with her husband Doug.
"He wasn't handsome. He was grizzly looking but he was a real gentleman and treated you nicely. I think he felt sorry for me when Doug was working at the Malando and I was home with the kids. So Pat would take me to the movies."
During breaks, Vincent's autograph was keenly sought after.
"I used to be slightly embarrassed during the interval, because I wasn't 'with him' as such but everyone assumed I was his girlfriend."
Vincent's sexuality was never something that came up in casual conversation. New Zealand society in the 50s operated on a "don't-ask, don't-tell" policy.
Even when they talk about it now, some of Vincent's All Black teammates use terminology and phrases that readers might find offensive today.
Hill, the formidable former lock, is a staunch defender of the Vincent legacy. A military man whose upright bearing has begun to stoop only now he's reached his 90s, Hill loves chatting about his old mate the rugby player, but he's less keen on talking about off-field matters.
In the concrete Rolleston residence he has called home since 1968 — he and his wife Marjorie have been married 62 years — Hill's voice remains undiminished, even as his eyesight and hearing fade.
"Pat had no partner. He never bothered, he was never one to worry about women.
"It came up once before," he says in a cryptic reference to Vincent's sexuality. "I look at it this way: you could be lesbian, you could be straight, you could be gay, but does that worry me? No it doesn't, that's his life.
"As long as he doesn't interfere with me," he finishes, laughing heartily.
Young, a tap-dancing hooker on that team, says he didn't know if Vincent was gay and would never have thought to ask, describing it as a "no-no" subject.
"It [would have been] a very difficult thing for a player to admit to. I don't know what the reaction would be."
Says Nev MacEwan, an All Black in 1956: "I had my suspicions when he never married and went to San Francisco to live, but he never did anything around the team that would lead you to think he was gay."
The idea that Vincent settled in the Bay Area because he was gay doesn't quite add up, says Jerry Murphy, who played under Vincent when he first started coaching at St Mary's and remained a lifelong friend.
"The premise seemed to be that San Francisco was a safe haven at the time Pat came here; he escaped for that reason, and that historically isn't true. Pat came here in the mid-60s, and the gay scene in San Francisco didn't really blossom till the 80s, at the earliest '75."
Murphy said that while there were clearly gay men and women around the campuses and in the cities, there wasn't an epicentre for the scene, like the Castro suburb of San Francisco would later become.
"It could've been there but it wasn't well publicised."
The truth was, it would have been extremely difficult to be openly gay and live onsite at a Catholic college, but "at that time I don't think anybody gay anywhere had an easy time being openly gay", Murphy continues.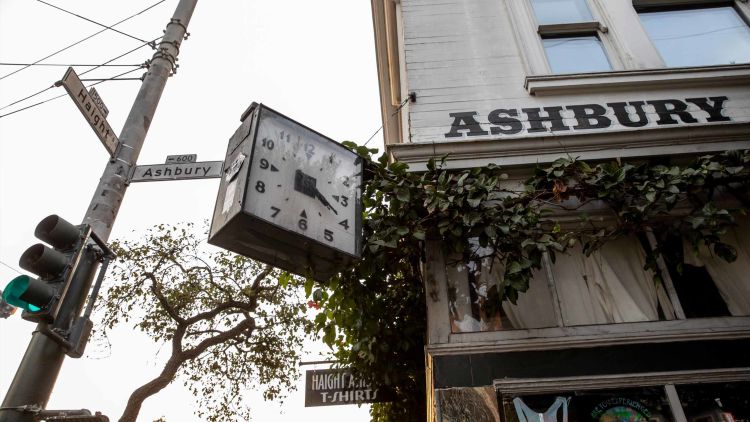 "The reasons that he came here were quite legitimate. He wanted to be a university professor, he wanted to get an education beyond his education in New Zealand so he went to Cal's graduate school."
However, Jeff Hollings, a New Zealander who played for the US Eagles at hooker and has made his home in San Francisco for 40 years, says it was well known Vincent was gay. In fact, the topic had come up in Vincent's presence and Hollings said the former All Black always "handled it very well".
"He didn't emphasise it, he didn't deny it; he sort of nodded and went on with whatever he was doing."
Although it's accurate that an exuberantly public scene did not emerge until the 80s, Hollings says a flourishing gay community existed at Berkeley before "migrating" across the Bay Bridge with the emergence of the Beat Generation and the San Francisco Renaissance.
Despite this, particularly given that he lived and taught on a Catholic campus, it would have been difficult for Vincent to live openly as a gay man.
"He probably found in his later years, especially, that things were more accepting. I think it took New Zealand another 10 or 15 years to get to where it was here in California," Hollings says.
If he was in a long-term relationship – and responses to that question have ranged, with equal certitude, from, "Yes, he did have a life partner in the US" to, "No, he never had a long-term relationship" – then he made sure it was never obvious.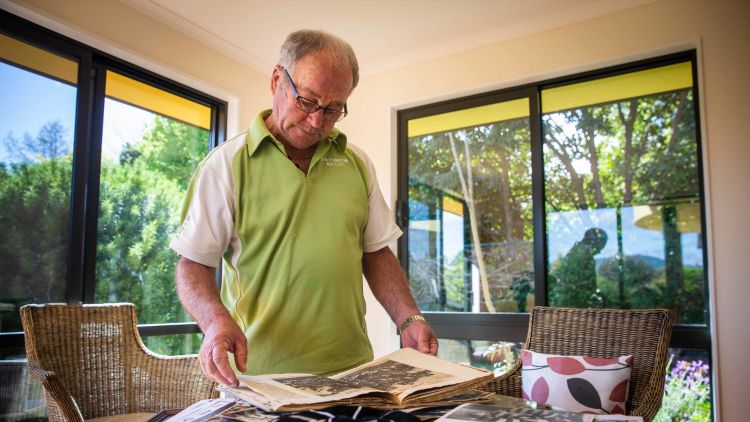 Although this interest might seem prurient, it is not. The fascination belongs in the fact that despite there being close to 1200 All Blacks throughout history, none have been openly gay.
It is statistically improbable for that to be the case, so you look at the reasons why, despite New Zealand being proud of its diverse, inclusive society, its most iconic sporting brand remains without a gay male totem. You also can't help but wonder if the "normalisation" of homosexuality in New Zealand would take a great leap forward if it was acknowledged that there have been gay players in their past and, undoubtedly, in their future..
In the 1950s, there was nothing normal about being homosexual. Likewise, there was nothing normal about Vincent's life.
Young was as familiar with Vincent as anybody, but even he acknowledged there was an unknowable side to the man.
Others, like Mick Bremner, also a veteran of the famous 1956 series against Springboks, speak with obvious affection for Vincent, but said he could be tough to get a read on.
"He had a lovely sense of humour and was highly regarded by everyone … He was a bit different, you know. I suppose we all have our idiosyncrasies and he was certainly a little bit this way," he says.
In 1950s New Zealand, a "bit different" could mean anything from leaving the house without a hat to smoking the wrong brand of cigarettes. If you were a man who was attracted to other men, you would have to be very careful about who you shared that knowledge with.
Even now, his teammates feel compelled to defend him as if the suggestion he was gay was not a part of his character, but a slur on it.
"Pat's a lovely chap, I liked him. I don't like to see him damned. Look, he was a bit bloody unusual. I mean, what the hell was he wearing a bloody sombrero and boots for?" Bremner says of one outfit Vincent adopted after living in the US. "I said: 'Where's the horse?'"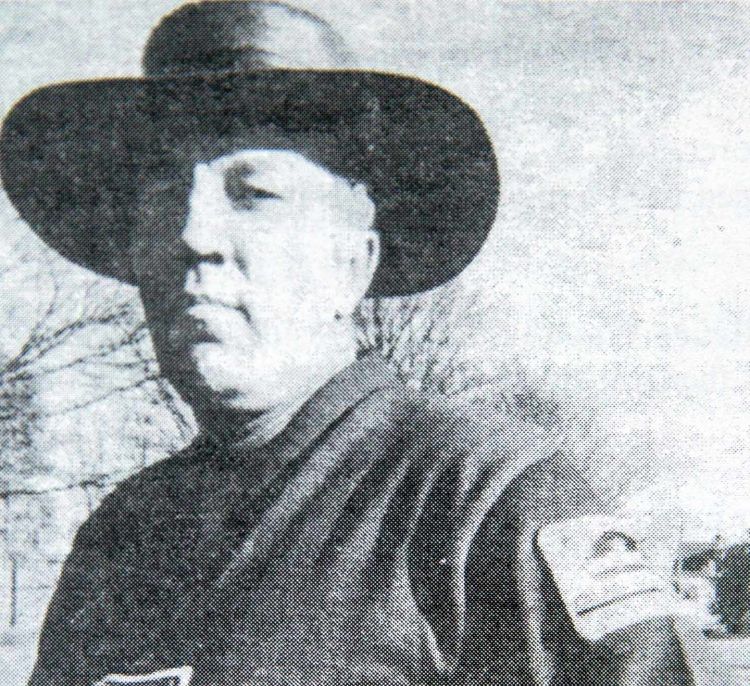 The other point to remember is this: people just didn't talk about it. The Homosexual Law Reform Act, which would decriminalise sex between consenting men, was not passed until 1986. The sexual mores were more liberal in California but in the rugby and educational circles Vincent moved in, it would not have made for an easy topic of conversation.
"I would guess some suspected, but I'm not aware of anyone who knew for sure," says Paul Stich, who was the Herald's point man in California and perhaps does more than anybody to make sure sure Vincent is remembered. "We all had such great respect for him, and cared for him, that if he brought it up, fine, but we never did. It just didn't matter.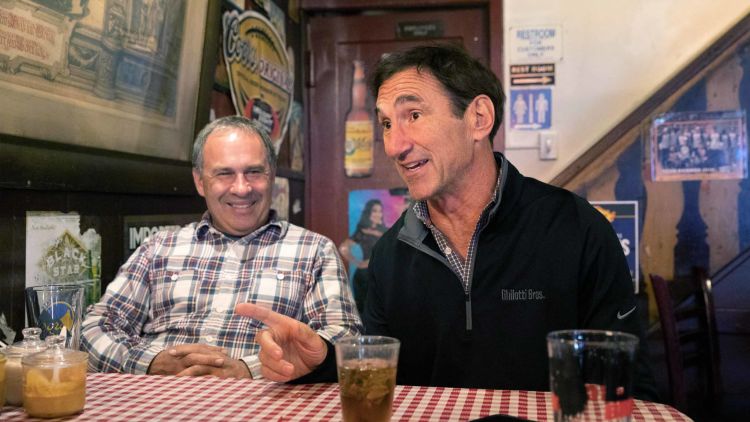 "What I'd hate," he says later, "is if that was to become Pat's legacy."

On a crisp November Saturday night in Moraga, with the acrid smoke of the wildfires that have razed Northern California still hovering in the air, more than 300 guests pull up in a carpark at St Mary's to attend the annual Pat Vincent Memorial Dinner.
To get there, they would have driven past the Pat Vincent Memorial Field.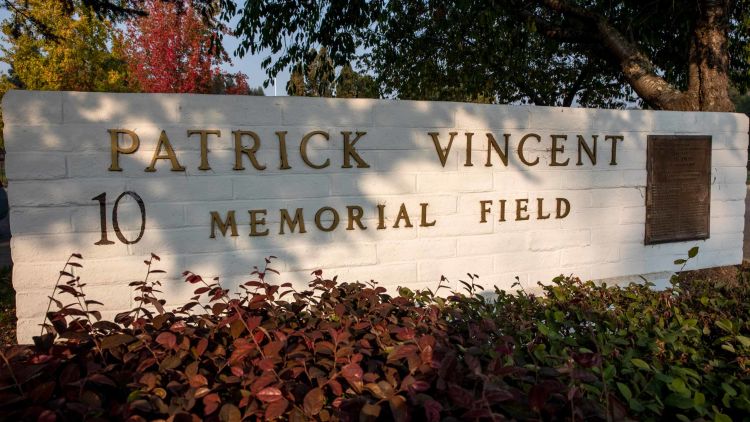 Part of the purpose of this year's dinner is to raise funds for a rugby clubhouse, inspired by those who have visited the High School Old Boys clubrooms in Christchurch.
If Stich is worried about Vincent's legacy, he needn't be. This is where it resides and, as much as these things can be, it's immovable.
Even on the day this story was completed, emails were still dropping in from those who met us and talked to us about the man who helped shape their lives for the better.
Wrote Geordie Hawkins, who was on the plane the day Vincent died: "Pat was like a second father to me, and I will always cherish his presence in my life. I didn't pick up a rugby ball until I was 18, but looking back that was one of the most important, life-shaping moments for me ... my closest friends are because of rugby. The game also gave me my first chance to 'see the world', as Pat phrased it, and I still have that thirst to travel today.
"There is not a day that goes by that I don't think about Pat and the effect rugby has had on my life in general. New Zealand has a special place in my heart because of that."
This is Vincent's legacy.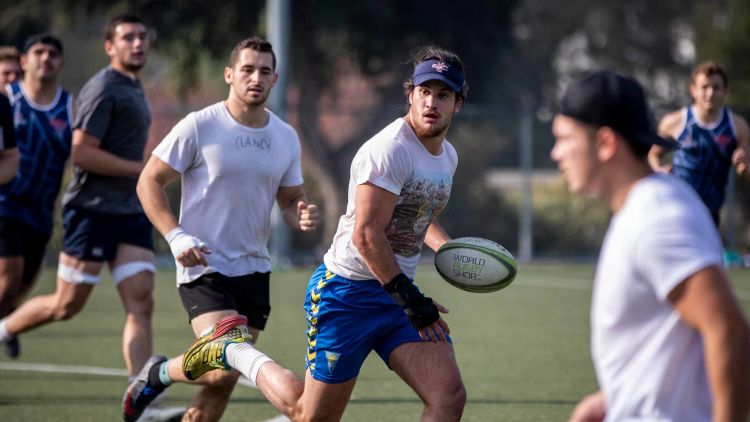 St Mary's is a small university by American standards. Its greatest rugby rivals, Cal Berkeley and Brigham Young University, have student populations that dwarf it. Yet St Mary's has won three national championships in the past five years under the coaching of former USA Eagles Tim O'Brien and Johnny Everett.
"I consider Pat Vincent to be the Godfather of rugby here," O'Brien says. "Everything we do has roots in what he did."
When Vincent died, his closest friend, Brother Martin Ash, who suffers dementia and lives in assisted care in the Napa Valley, travelled to New Zealand to deliver a poignant eulogy, mirroring the one he also delivered at St Mary's chapel.
"Pat Vincent treated every one of us as an individual, not as numbers, not as rugby players. Pat treated us as individuals because he believed that each person is unique and should be thought of in that manner."
This is his legacy.
Rugby was just part of the story, though. He never failed to broaden the horizons of those he met.
"I met Pat talking about music," says Stich. "He was a big jazz fan. I worked in some concert halls. I would tell Pat which artist was playing and he would always get excited when there were jazz musicians playing. He took me to see Carmen McRae and Ella Fitzgerald and ended up introducing them to me.
"So somehow he knew them before we got there."
This, too, is Vincent's legacy.
He was a teacher. Because of the unique range of his skills, it is sometimes overlooked what an impression he made on his students.
"He gave me confidence to feel my input was valid," McNeill said. "He encouraged us to think for ourselves… which went against the traditionalist ethos. He was witty, widely read, politically astute, gregarious, yet private. He encouraged me, and others."
Friends say Vincent could be cryptic. He could light up a room, a bar, a practice session with his wit and knowledge. He could, in the words of Murray, "talk a dog out of a meat wagon". Except when it came to his life in New Zealand - Vincent described their homeland to McNeill as a "hotbed of apathy" - or his personal life.
Vincent did more than anybody to revive rugby in the USA, he profoundly affected the lives of those he taught and coached for the better. His death left lasting scars on those who saw it but his life is still celebrated, more than three decades later.
"He was our coach, our friend, and we were blessed to have him," says Jerry Murphy.
Ultimately, this is his legacy.
ACKNOWLEDGEMENTS
The NZ Herald would like to thank the following people for sharing their memories of Pat Vincent. Although not everybody's voice was heard in this piece, your input was was valued and provided valuable details among the broad brushstrokes of Vincent's life.
USA
Pat Agnew, Brad Andrews, Dan Baradat, John Bomba, Austin Brewin, Tom Calloway, John Compaglia, Johnny Everett, John Fanucchi, Bob Frei, Fred Furlong, Mary Furlong, Vince Franceschi, Mike Ghilotti, Dave Goepp, Greg Gordon, Rebecca Harper, Geordie Hawkins, Jeff Hollings, John Krpan, Paul Lombardi, Ron Mayes, Mike Mulcahy, Jerry Murphy, Mark Murray, Marty Myers, Tim O'Brien, Otto Pasian, Rene Revel, David Rossi, Pete Rossi, Mike Scully, Greg Schneeweis, Bob Schnetz, Paul Stich, Linda Stich, Marty Storti, Dennis Tiernan, Tom Trutner, Jose Varela, Mark Vignoles, Bill Wright, Tom Wright, Jim Sell.
NZ
Ray Barley, Bob Harvey, Chris Laidlaw, Don McIntosh, Mick Bremner, Stan 'Tiny' Hill, Frank McAtamney, Graham Pilkington, Douglas Caldwell, Helen Caldwell, Phil Gifford, Jenny Allsopp, Ian MacEwan, Wally Thomas, Robert Vincent, Penny Vincent, Dennis Young, Malcolm McNeill.