The nearly men
It's a team only a few diehard rugby fans ever saw play, but 25 years on, its legacy is poignant and enduring. We consider the Class of 92's impact on international rugby — and talk to the ones who never made it.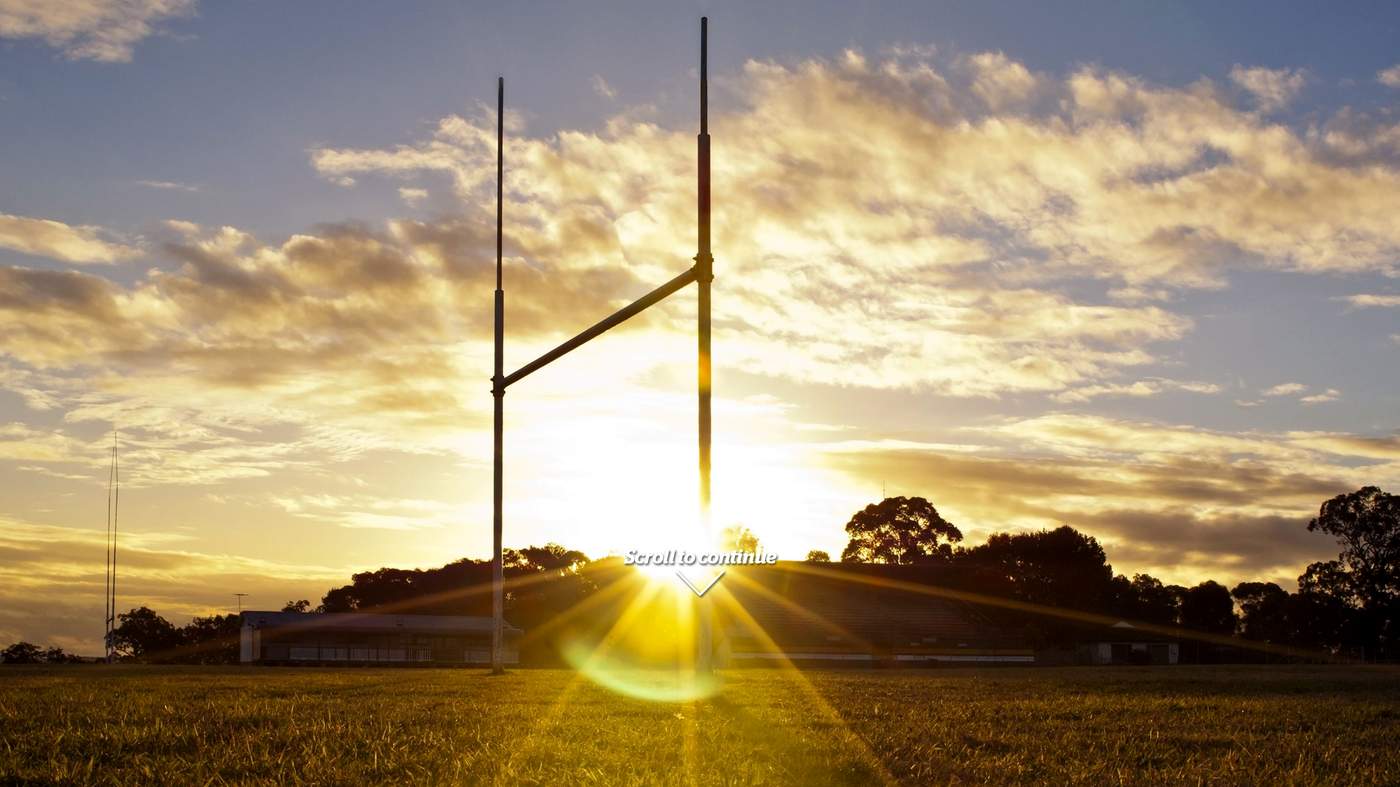 You have just seen arguably the most talented kids ever assembled into one rugby team.
The 1992 New Zealand Secondary Schools side would produce a global icon, an All Black great, a New Zealand front-row stalwart and perhaps the most mercurial first-five to pull on the black jersey.
None of them knew that then, of course.
There were 10 All Blacks in all – Chresten Davis, Daryl Gibson, Carl Hoeft, Jonah Lomu, Isitolo Maka, Todd Miller, Carlos Spencer, Jeremy Stanley, Royce Willis and Jeff Wilson.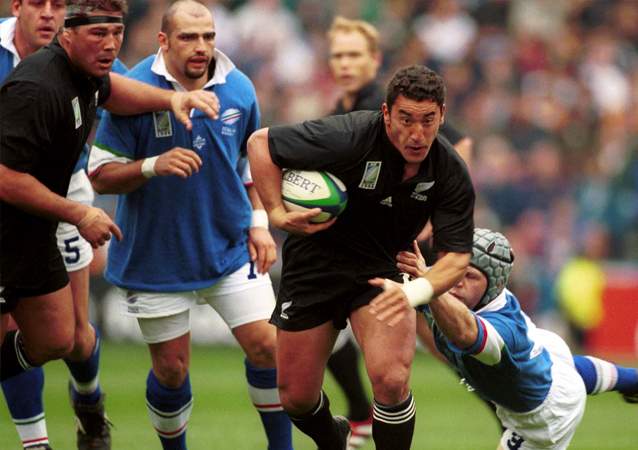 Trevor Leota accrued 30 caps for Samoa over an eight-year career and first-five Ngapaku Ngapaku, who was selected for this team ahead of Spencer, played three tests for the same Pacific Island nation in 2000.
It was a team for the ages, perhaps only challenged in a hypothetical, time-travel match by the 1977 Australian schoolboys side who included among their number the brothers Ella, Wally Lewis, Michael O'Connor, Michael Hawker, Chris Roche and Tony Melrose.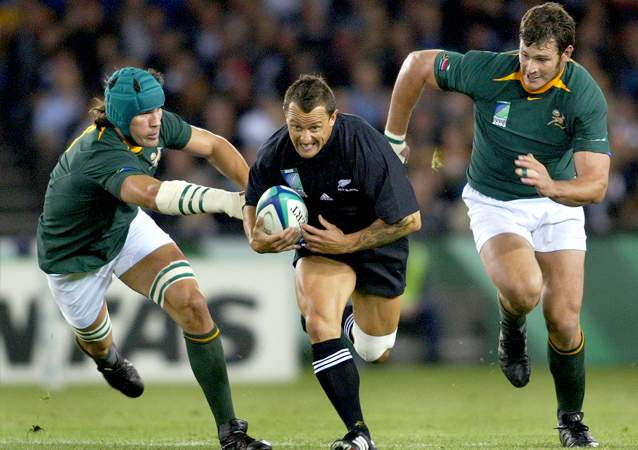 Given the stunning array of talent it might surprise you to learn it didn't gel quickly under long-time Southland Boys' High School coach Clive Williams. They were taken to the wire in their first match against Ireland, played in New Plymouth. Spencer, in for the injured Ngapaku, scored two tries and Lomu one, before Wilson bailed them out with a long-distance penalty from wide, with a gale blowing, to win 27-25.
By the time they got to Australia for their three-match tour, it was a different story. They were far too strong for an Australian Division II Schools XV, winning 112-5. They travelled up to Canberra and thrashed ACT Schools 65-7, with Lomu scoring three tries and Wilson kicking eight conversions.
In the finale, they destroyed the schoolboy Wallabies 31-8 in Sydney. The Australians were captained by 12-test prop Nick Stiles and contained five-test wing Graeme Bond, seven-test centre James Holbeck, Duncan McRae, best known for punching prone Lions' first-five Ronan O'Gara 11 times while playing for the Waratahs, and, on the bench, the fantastic Joe Roff.
The talent comparison, looking back, was hardly fair. We know that because we can now look at the 12 internationals in the NZ team, the 256 test caps and 40 additional All Black matches. We can look back at the career and life of Lomu and recognise him as, if not one of the greatest players that lived, then certainly one of the most important.
But what of those captured here on Kodak paper who never made it to rugby's top table? What became of the players who stood in the shadow of greatness?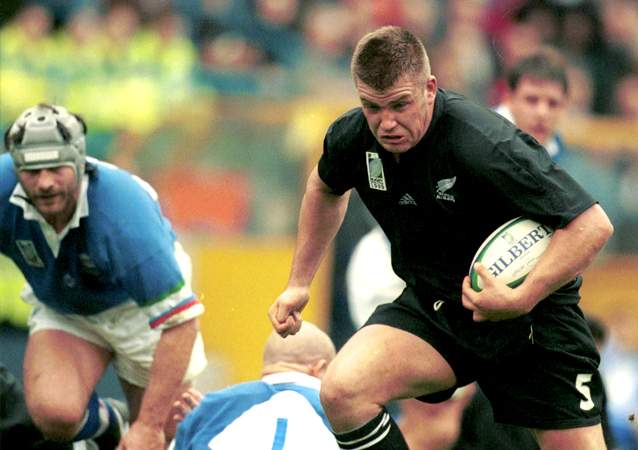 This was four years before professional rugby would become a real thing, when Super Rugby and the NPC provided a well-paid safety net for those below the highest echelon.
The term "rugby career" had a different meaning as it often worked hand in hand with an "actual career". If you were good enough, and lucky enough, your club chairman might slip you a few notes to cover petrol money and a chicken fried rice at the Lucky Horse takeaway on the way home, but only the exceptional could entertain the idea that rugby was a path to financial security.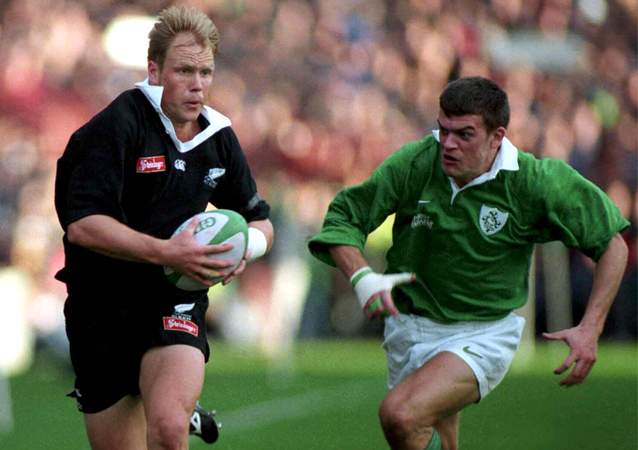 The 15-man code would eventually prove a lucrative profession for the likes of Wilson, Lomu, Leota, Gibson and Spencer, but this isn't their story, that's already been told by a thousand different people in a hundred different ways.
If you could look at the team photo now and ask the others, the ones that never played test footy, what became of them, what might they say back to you? Would there be hard-luck or bad-luck stories? Would they harbour any lingering regret, any what-ifs?
Would any of them echo Terry Malloy in On the Waterfront?
Half the 1992 New Zealand Secondary Schools players went on to represent their countries at the highest level, but this is the story of the ones who didn't.

Jamie Haynes (c)
Everyone knew Jamie Haynes was going to make it. The Mid-North man-child was captain of the NZ Secondary Schools team in 1992 and was also in the national under-19 team. Just for good measure he was in the Northland senior Maori side and part of the wider Northland senior squad.
He was playing senior rugby for Moerewa by the age of 16 and had recently helped them to a title. It was a tough team full of tough men, mainly freezing workers.
"I relished the environment and think it gave me a psychological advantage when I went back and played schoolboy rugby." Haynes, from tiny Okaihau College on the road to Kaitaia, dominated at schoolboy level. The tighthead prop would one day be an All Black.
It was a given. Yes, everyone knew it…
Except for Haynes and his family.
His decision was met with scepticism. At the start of the 1993 season he would receive nightly phone calls asking him when he was coming back to training.
"It wasn't until the start of the following season that they took me seriously. Then the phone stopped ringing. They knew I had made my mind up.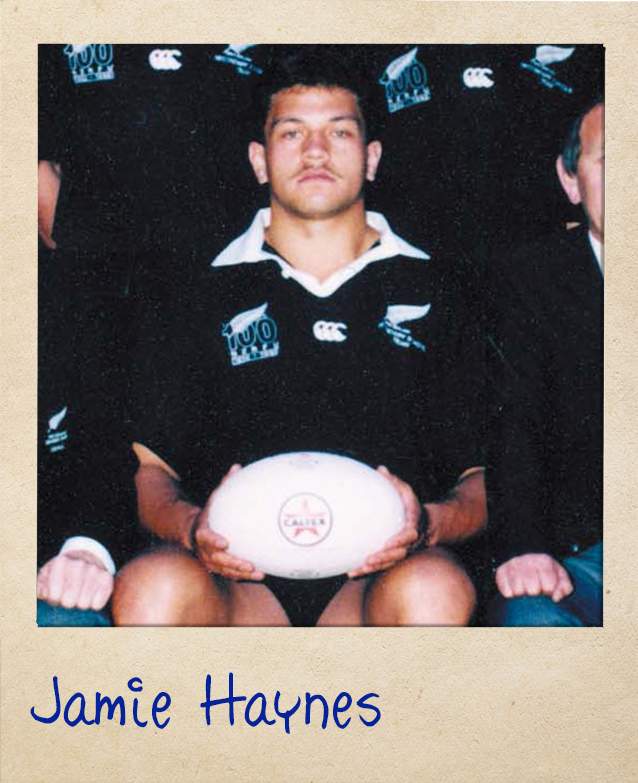 "It was hard at the start because I had the tendency to look back at all the things I enjoyed about rugby. It was a change management process."
Haynes has worked as a Family Court coordinator for the past 15 years, based out of the Auckland District Court. He has a wife, Donna, and "four beautiful children" – Brooke, Poppy, Connor and Pippa.
They remain active in the church.
"We go door-knocking at every opportunity. That's what we do."
Asked how he would feel if one of his children – eldest Brooke is just entering her teens – wanted to pursue a rugby career, Haynes said he would allow them to follow their dreams.
"That's something I would swallow and support."
It's not as if being a Jehovah's Witness has meant a total divorce from the sport he looked set to dominate.
"I've never stopped watching it," he jokes. "Even now I'll throw in my 50 cents worth if someone asks me."
Matthew Grace
Matthew Grace received an unwanted perspective on his rugby career when he wandered into work at Telecom, now Spark, one morning. Jonah's biography My Story had just hit the shelves.
"Someone had taken a copy of the team photo and stuck it on my computer with a message across the top," Grace recalled.
We can tell you what happened to Grace, a No 8 who ceded that position to Lomu in the '92 side and instead played at blindside flanker. He left Sacred Heart, took the classic pathway to Marist and played on two Gallaher Shield-winning teams in 1994 and '96.
"Those were the halcyon days. It was the end of the amateur era and the end of a great All Black era. We'd turn up to training and there'd be the Brooke brothers, John Kirwan, Terry Wright, Shane Howarth, Dylan Mika. They'd play a few games as well, normally towards the end of the season.
"After 1996 they were gone from club rugby, really," Grace said.
And so was Grace. He'd won a trial for the New Zealand Colts team and played in that golden few years of Marist footy but by 1997, "I was over it to be honest".
Much to his father's disgust.
"He loved his rugby and thought I was wasting my talent … and he was probably right."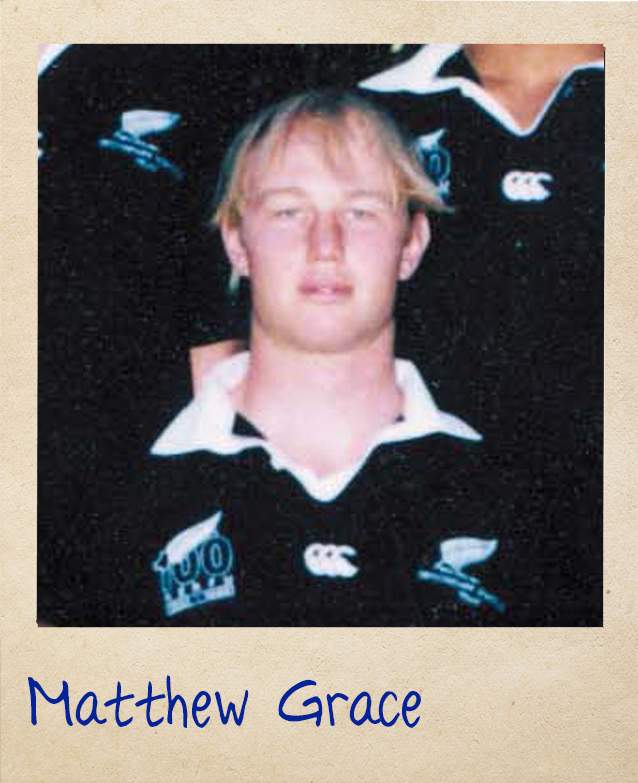 Working on the theory that a change of scenery was needed, Grace shot down State Highway 2 and played a season for Thames Valley, captaining the Swamp Foxes. As much as he appreciated the opportunity it really only confirmed what he already knew: that his rugby life had run its course.
Off the field, Grace went from a fishing tackle shop (the ocean always had a greater pull than the footy pitch), to fishing wholesale to a car yard. Telecom followed before he moved into mobile phone distribution with Brightstar.
He has three boys, all of whom are mad keen of their footy.
"They ask me why I didn't go further," Grace says, perhaps a little ruefully.
No prizes for guessing which players Grace thought would go the furthest.
"Jeff was always going to be an All Black and he was always going to be an All Black quickly.
Malcolm Holm
Malcolm Holm, a bull-necked prop-cum-hooker out of the Mt Albert Grammar factory, has one glorious reason to be thankful for rugby.
During a two-year stint with Stade Bordelais, one of two main clubs in Bordeaux that have now merged to create Union Bordeaux Begles, he met a New Zealander of Hungarian heritage, Lisa Madarasz.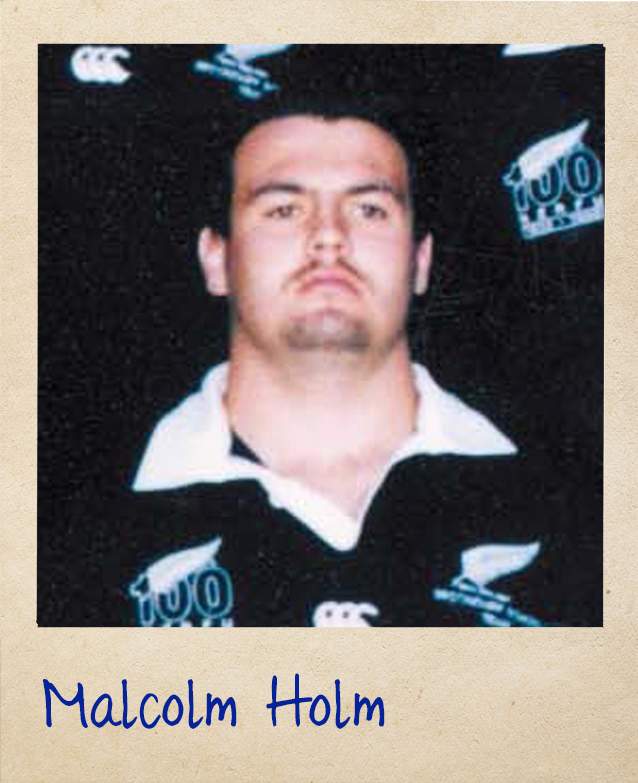 "She went there when she was young and liked the place so much she stayed for 10 years," Holm says.
They clicked, married and have two boys, Sam and Hunter. So, yeah, rugby was good to Holm.
The front-rower was a feature in all the Auckland age-group teams, and played many games for the Bs. The A team, in that era of Auckland dominance, was a tougher nut to crack.
"I was lucky enough to play in a Ranfurly Shield defence, against East Coast."
Holm works for Daily Freight, a subsidiary of Mainfreight, and doesn't waste too much time thinking about what might have been.
It was obvious, he says, that some of the guys in that team had something special.
"Jeff had already kicked a sideline [penalty] to win a game for us. Jonah had scored a great try from No 8 off the back of the scrum. They were obviously going to be superstars, but they were pretty humble too, that side had a good spirit.
Robert Katene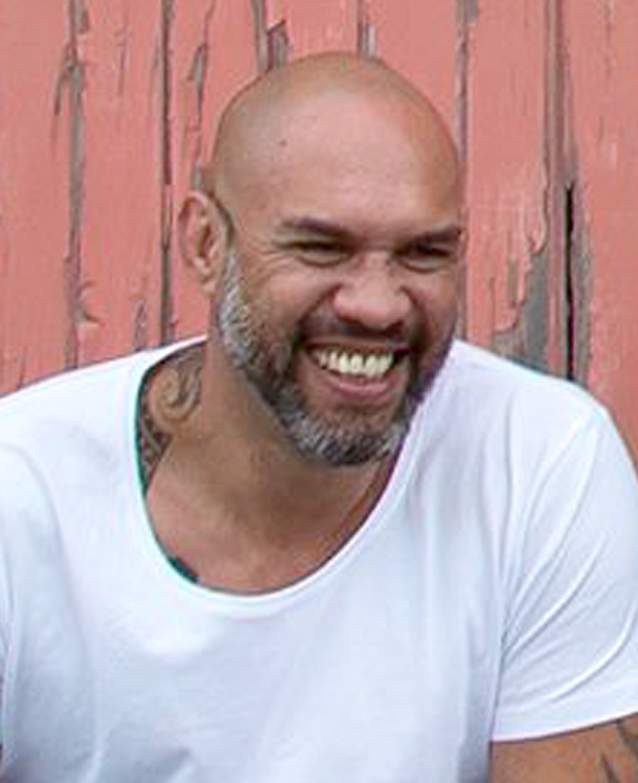 Meet Robert Katene, community constable, father of four, grandfather of two.
"Making the 1st XV for St Stephens meant more to me because of the history of the place and everything it meant," the Te Arawa man said. "I'm not saying I wasn't proud to play for New Zealand. I was, but I probably didn't have that attitude to go further."
Katene, from Rotorua, was a boarder at the now-defunct Maori boys school at the foot of the Bombay Hills. It was a rugby powerhouse for many years, a school to be feared, but now its buildings stand only as a pathetic reminder of the mismanagement and endemic bullying that forced its closure in 2000.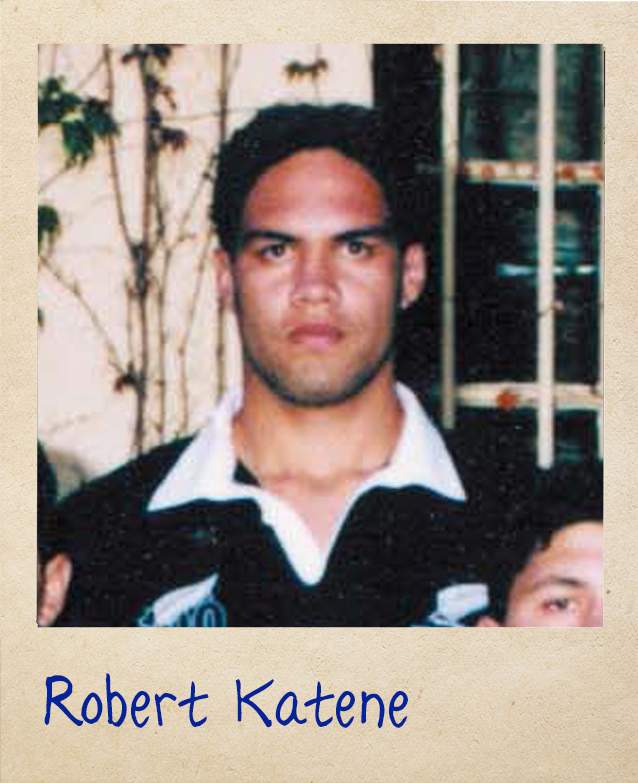 "As an adult, looking back, you realise what an honour it was to play with those blokes. I played schoolboy rugby in the Counties region, so I knew all about Jonah.
"The other stars I recognised immediately not so much for their skills but their attitude. Jeff Wilson was striving to be better every day. He deserves all the kudos he gets. Rugby wasn't professional yet but he was totally professional the way he went about it.
"And if anybody says Todd Miller was better than all of them, I'd have to agree with them."
If Katene was starstruck by the players around him, it was nothing compared to what happened in New Plymouth before they played Ireland Schools. The father of one of his teammate's arrived.
"My most vivid memory of that whole time was meeting Joe Stanley. He was the big ABs man. That was cool."
Katene went to Waikato University after school and played for Ngaruawahia, before tasting life in Queenstown, Rotorua and going back to Hamilton. In 1995 he moved to Timaru to join his brother, playing for the Celtic club and one year for South Canterbury.
"If my attitude had been different I might have gone further," he says, "but a rugby career was never something I was working towards. I never had that killer attitude the others might have had".
The lock/loosie joined the police in 2001 and has been upholding the law in Timaru and its surrounds ever since. He's been married to Kelly for 16 years and they have three daughters, Jahaana, Sonnie, and teenager Aaneiya.
Jahaana has "blessed" them with two grandchildren, Ava and Noah.
Bryan Maposua
Bryan Maposua can claim that 1992 teammate Lomu did more than any other player to block his route to higher honours.
Maposua made the 1992 side from King's College, where he had joined on scholarship from Tangaroa College, proving that the movement of players from low-decile South Auckland schools to independents is no modern phenomenon.
Maposua made the final New Zealand Colts trial of 1994 but didn't make the team.
"I was told to go to the gym and put on some muscle mass. I was more into cardio though. I didn't want to bulk up."
Maposua was raised an only child by a single mum in Otara. He appreciated her devotion and wanted to give back, so when the opportunity came to play for the Auckland sevens team, a game his frame and skills would have flourished in, he turned it down.
"They had training camps and tournaments over the summer, but I needed to work to help support my mum."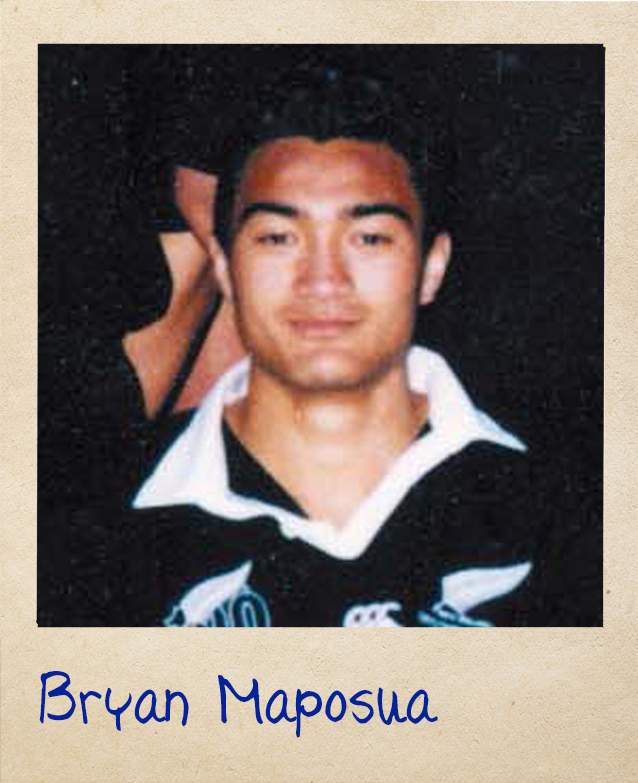 Another career misstep, if you could call it that, was joining the Papatoetoe club upon leaving school, despite being told by Auckland selectors that if he wanted a smoother path into representative teams, he should join one of the big clubs.
Maposua dutifully joined University in 1997 "but I got frustrated" and left quickly.
"They went on to win the championship that year. It was one of those things. You just accept it. New Zealand is full of talent and if you don't make it, you move on."
The final straw for Maposua was a series of head knocks that left him fearing for his future. He worked at a Bachelor of Commerce instead, majoring in management and gave up rugby until some years Iater when he made a comeback of sorts in an 85kg restricted grade.
Heath McDonnell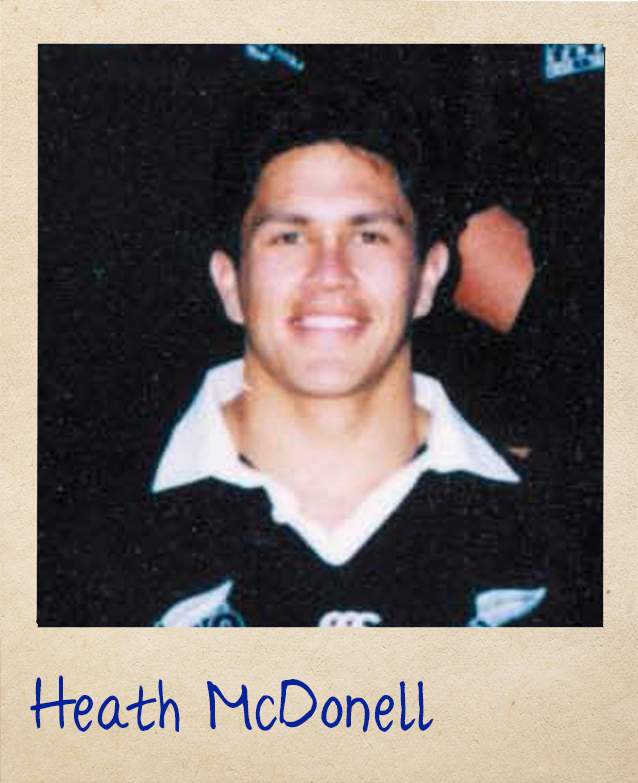 Sometimes in life you need a bit of mystery. This story's mystery is former Avondale College player McDonell.
Even in these days of Google and Facebook, McDonell's social footprint is small enough to escape obvious detection.
Some of his former teammates believe he might be working in Hong Kong for K-Swiss, or possibly in Australia for Skins.
Haynes had heard that he was coaching softball somewhere.
Wherever he is, we wish him well, but if you're reading this somewhere Heath, rest assured that for a few weeks in 1992, you were in very good company.
Kieran Nally
"I never wanted to be an All Black," says Kieran Nally, with the conviction of someone who actually believes it. "Making the secondary schools team was the be-all and end-all for me."
Nally, who runs the New Zealand arm of Dutch paint company AkzoNobel, was a small No 7 who had to fight for every team he played for. His rugby journey traversed Sacred Heart, Ponsonby – "I was the black sheep of the Catholic family and didn't go to Marist" – London Irish, Saracens and finally Silverdale.
He played his final season aged 27, then quietly slipped out of the sport.
"Rugby was always just a part of what I did," he explains. "It was never who I was."
Since then he's attended two, maybe three matches.
A father to three daughters aged 10 and under, Nally applies some of what he learnt in rugby to netball, which he coaches.
"Look for space and to pass to the player in space and you should be right," he chuckles.
The biggest lesson he learnt in 1992, he says, was resilience. At the secondary schools regional tournament he played a game and was approached by a selector who congratulated him and told him he'd done enough for selection.
With that in mind, he sat out the final to nurse a couple of bruised ribs, while letting his mates know that he'd made the team.
"I went to Sacred Heart and they called out the New Zealand Secondary Schools reps in assembly," he recalls. "They called out Matthew Grace. They called out Isitolo Maka. They called out Paddy Shaw. They didn't call out my name.
"There I was in front of 700 kids, in front of all my mates, having to eat a massive slice of humble pie."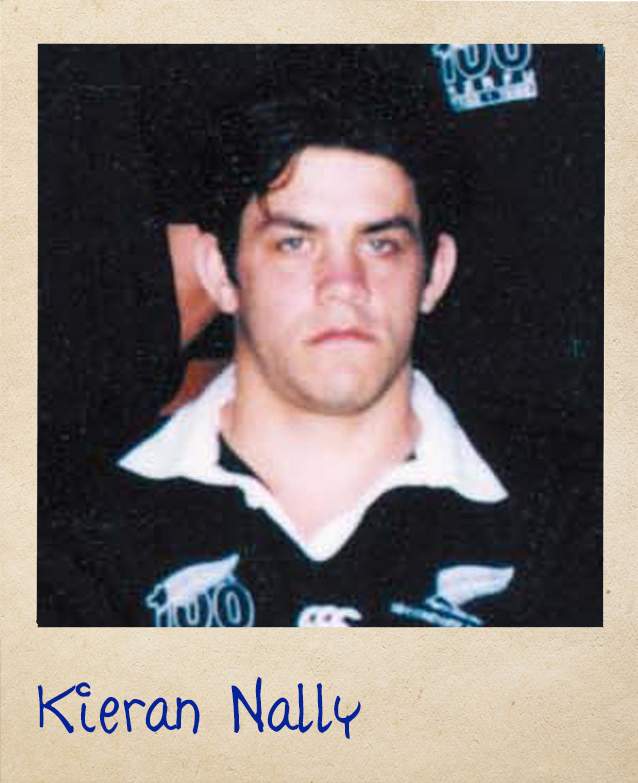 I dusted myself off, picked up my lip and got called in when there was an injury ahead of the test against Ireland. I then busted my ankle when Jonah practiced his lineout lifting skills on me. That took five weeks to fix but I finally won that jersey I cherished on the tour to Australia later.
"That was the biggest life lesson I ever learned. You may be down, but you have to pick yourself up."
Nally struck up a friendship with another ring-in, a "humble, hard-working small-town kid called Carlos Spencer".
Nally followed Spencer to Ponsonby, where he swapped the No 7 jersey for the No 9 that suited his frame better, and made the Auckland Colts.
Nally took himself off to London where he first joined Sir Clive Woodward's London Irish and following that a small North London club called Saracens, which would become massive when millionaire Nigel Wray took over.
Kramer Ronaki
Kramer Ronaki defied the odds by making the secondary schools team.
Out of unfashionable Te Puke High, the hooker/flanker was the first player from there to reach such lofty heights.
But Ronaki will be the first to admit, he's not even the star of his family. That would be daughter Kiriana.
When she was 2, just before Christmas 2012, she started vomiting and had a sore neck. Doctors discovered a neuroblastoma, a brain tumour the size of an orange that required two surgeries to remove. Because of the aggressive nature of the cancer, chemotherapy was started immediately following the surgeries. Kiriana developed meningitis as a result. On a scale of life's-not-fair to fair, Kiriana was at the extreme end of the former.
She spent the entirety of 2013 in hospital and in 2014 had to endure monthly MRI scans. They have now been reduced to twice a year.
"She's fine at the moment," her dad says, but he won't use the word remission.
"That's something too many of her friends from Starship who are no longer with us had," he says, achingly.
Ronaki teaches PE and Maori at Onewhero Area School in Counties country. His Te Arawa heritage – his iwi is Tapuika – plays a massive part of his life.
"I teach Te Reo but I still have a long way to go," he says. "I korero with my four kids at home all the time. My wife, Anna, is Pakeha, but she's awesome [with the language]."
Rugby is also a huge part of his life. He still straps on the boots a couple of times a year and he goes as far as credit the sport for sending him down the right path in life.
On either side of him at school were the Hart brothers, Matthew and Robbie, who would go on to play cricket for New Zealand, but when Ronaki made that secondary schools rugby team, he was king.
"There was a period there when I suddenly couldn't do anything wrong," he jokes.
He was selected as a hooker for the team but an injury to flanker Nally saw him play No 7 against Ireland, the match Wilson won with a last-minute kick.
All Ronaki wanted to do when he left school was to study PE at Otago and further his rugby, "but I didn't make the grade". Instead he left the Bay for the Waikato, where he did a sports studies degree.
He was in John Boe's Waikato squad, which was captained by Deon Muir, but two knee reconstructions when he was 19 and 21 looked to have ended a career before it started.
Dedicated rehab and a positive attitude saw him get back to the point where he played nine seasons in England for clubs such as Cheltenham, Bedford (under former Springbok coach Rudolf Straeuli) and the aptly named Shelford Rugby Club.
He also played eight games for BoP.
"I played a couple of games for Onewhero this year," he cheerfully says.
Old habits die harder in some than others.
Paddy Shaw
You can't talk about halfback Paddy Shaw without first talking about his father, Terry.
Walk through the Thames Valley even now and you'll find someone who was at Te Aroha the day Terry Shaw landed a drop goal to beat the touring Wallabies 16-14 in 1962.
"The Wallabies were clearing their line but didn't find touch. I'm told it was the ugliest drop goal you could see, one of those spiralling ones, but that's folklore now. Everyone knows Terry through the Valley."
What is less well known about Terry, 79, was that he was in the field for Northern Districts when John R. Reid hit his epic 296 for Wellington at the Basin Reserve, a knock that included 15 mighty sixes. Shaw's contribution to proceedings was eight overs that cost a pricy 49.
So big things were expected of Paddy. Well, for a while they were. Then his sister went and married his Taupiri teammate Warren Gatland.
"That took the pressure of me a bit," he says. "The old man had someone else to talk rugby with."
Shaw was another member of the team's Catholic Mafia. Four from Sacred Heart made the squad.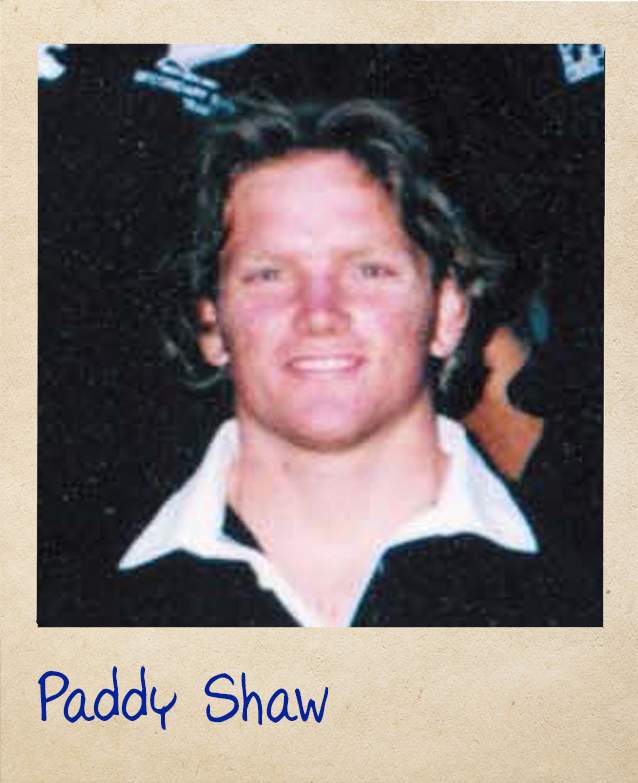 He never expected to. "I wasn't even first choice initially for the Northern Regional schools but I won a beep test that indicated I was pretty fit and started to play well at the tournament.
"One day at school there was the knock on the door of the classroom and a teacher pulled me aside to say I'd made the team. I couldn't believe it. I was never overly serious about rugby; I just played for enjoyment."
He has fond memories of that team. He came on at halftime in the home test against Ireland and reckons he was the only player to get a positive mention in Rugby News as they fought back to win.
In a team of stars he thought Todd Miller shone brightest.
"He was every bit the game winner Jeff was, he just had terrible luck with his hamstrings. Everyone who played rugby at school in those days knew who Todd was. We all looked up to him.
"Bryan Maposua, he was electric, then there was Carlos. He got called in because Ngapuku got injured and his first night in camp he was bunking in with me. I was trying to get to sleep and here was this kid from Levin with his earphones on singing David Bowie's Fame all night. You know, 'Fame, makes a man take things over/Fame, lets him loose hard to swallow'.
"I was thinking, 'What have we got here?'"
After the rigours of boarding school he "cut loose", enrolling at Waikato University, playing for Taupiri alongside good mate Aaron Hopa who would tragically die in a diving accident.
Part of the joy of rugby was receding.
Rugby took him to Glasgow for a season then he didn't leave. He did the London thing, travelled through Europe and stopped over in Aspen, Colorado on the way home. That stopover ended up being three seasons with the Gentlemen of Aspen, the top club rugby side in the US at the time.
When he did make it back to these shores he played one final season with Whangamata RC, helping them to their first Thames Valley club final, where they got a hiding from the farm boys of Waihou.
Shaw has two kids and runs an engineering and construction recruitment company in Tauranga.
He is still convinced this exercise is a mistimed April Fool's joke.
Cedric Walker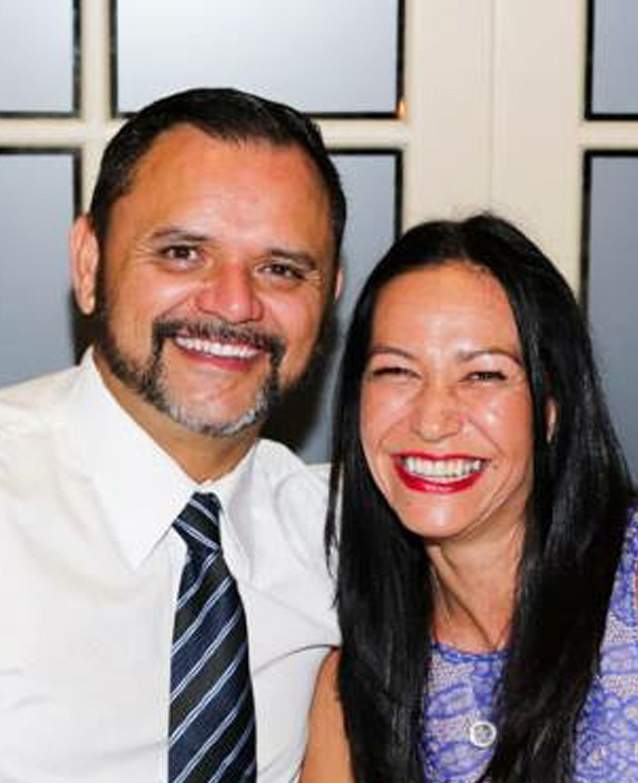 Him: "That's a stupid question."
Me: "It probably is, isn't it?"
Him: "Yeah, really stupid."
Still, when you've made your home and life on Sydney's Northern Beaches, gone close to playing for the Waratahs, and raised three children in the sunburnt country, surely it was fair enough to ask Cedric Walker whether he had switched rugby allegiance to the bouncing Wallabies.
No, in fact, it isn't.
Walker, born in Papakura, schooled at Tikipunga High and rugby educated under the Goings of Mid Northern RC, was a hard-running second five-eighth who now calls it inside-centre.
After school, under the urging of former Rugby News editor Bob Howitt, he ran all the way to Cape Town to play rugby for Alan Solomons at Western Province.
Following that he went to Sydney to play under Matt Williams at the Waratahs. Little did he know that Australian coach Rod Macqueen had delivered an edict saying you must be eligible to play for Australia to play for one of their Super 12 teams.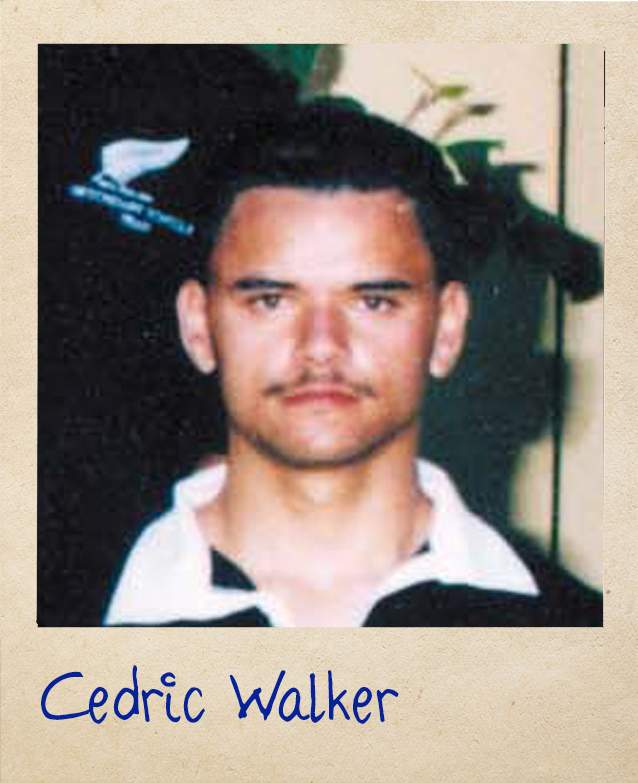 Walker played for the B side with the likes of a young Stirling Mortlock. When his two-year residency was up, "I'd been left behind".
There is not a hint of bitterness in Walker's voice. He took a job at Kent Paper & Packaging and 16 years on, he's general manager. "I love it over here. It's a beautiful life."
He is married to Tania Cullimore and they have raised three teenaged children, daughter Veshae and sons Tyrese and Jalen.
Tyrese has started making his way through the various rep teams in Sydney.
"I guess I'll have to go through it all again," Walker says.
Andrew Willock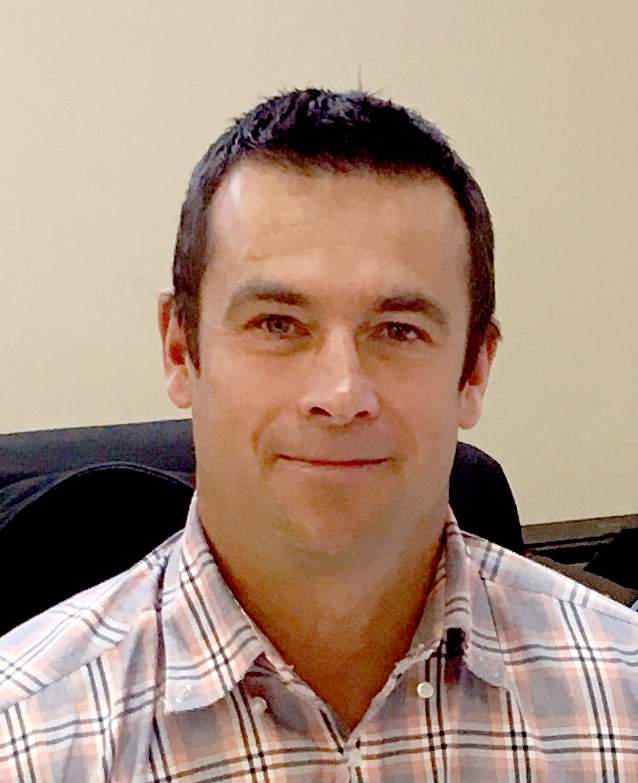 Andrew Willock sounds exactly like a halfback. No offense, but you can tell just by the speed of the delivery.
Willock, who made the team out of Wanganui Collegiate, returned to the family farm in Poverty Bay following school. He dreamed of a big career in the sport he loved and even now wondered if he'd made a couple of different moves and had a little more luck, whether things might have turned out differently.
Regrets? He has a few.
It could have worked out as well, but the year he made the New Zealand Divisional XV he blew out his knee and missed the tour to the Islands. A young, feisty halfback from Southland, Justin Marshall, had no such misfortune.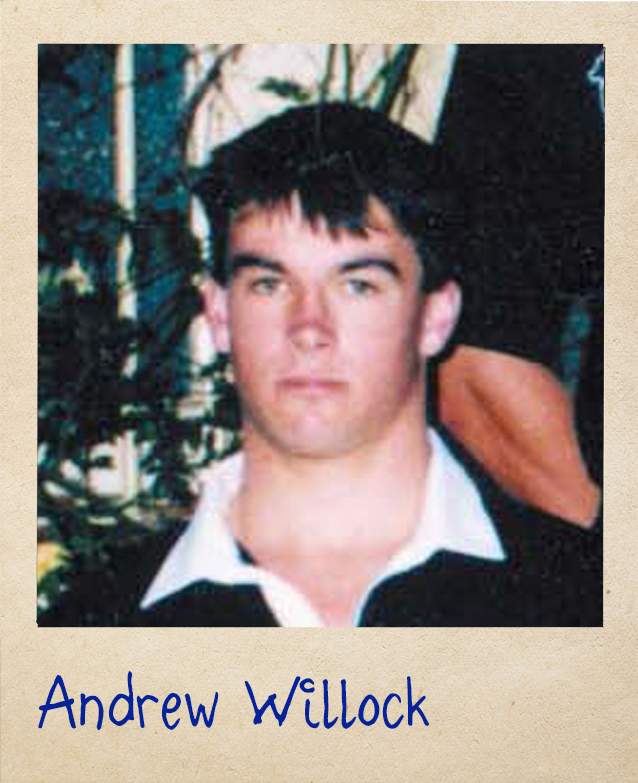 He went to Wellington under the recommendation of another Gisborne boy, Frank Walker, and was on the fringes of the squad without breaking through.
There was a season at the shortlived Central Vikings and a return to Poverty Bay, where he is father to a teenaged daughter and son, and runs an insurance brokerage.
Aside from Wilson's obvious class and Lomu's stature, he said Miller was the most outrageously talented. Carlos Spencer, he recalls, was lucky to make the side having originally missed the Central schools squad.
"Someone got injured, he came in and carved up at tournament week."
"When Jonah died, it put things in perspective and I've thought about whether we should get together again.
"What's it coming up, 25 years?"
David Wood
Much like Bryan Maposua, Jonah Lomu threatened to make David Wood redundant.
The Pukekohe High School product was a speedy left wing who, dripping wet, tipped the scales in his school days at 85kg. In 1992, that sort of player was admired. By 1995, after Jonah had taken the world apart at the World Cup, they were a relic of a bygone era.
"At the end of the day I was five-foot-eight, 85kg and not as quick as Jonah. It was chalk and cheese in terms of what we could offer," Wood says. "I'm okay with that."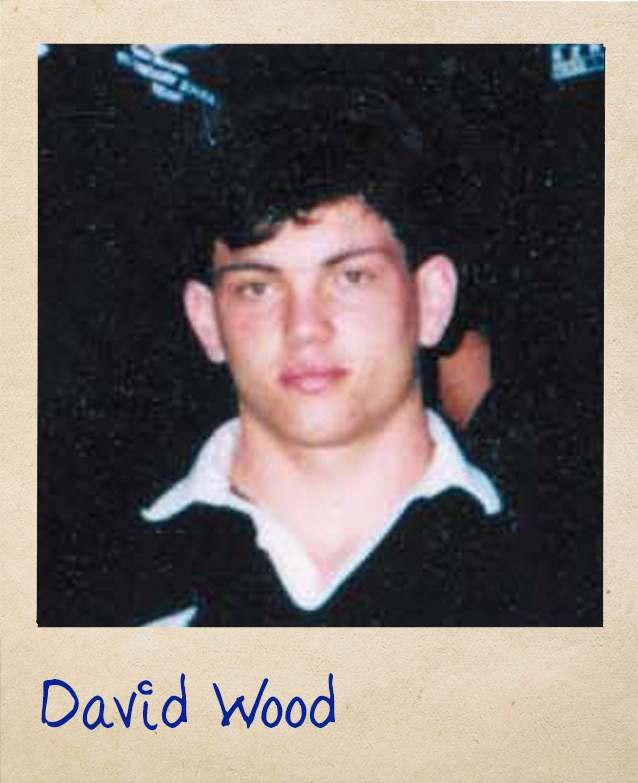 Despite his physical limitations, Wood carved out a good career, playing 70 games for Counties Manukau in the halcyon Jonah-Joeli days of the mid-90s.
He spent 10 years playing in England, two with Kramer Ronaki at Cheltenham.
"That was pretty funny. Different agents, same destination."
After Cheltenham, Wood played four years with the Manchester club, which was effectively a feeder club for Sale.
"By that stage I'd moved into centre, but after playing my whole life on the wing, I discovered I wasn't very good at passing."
He followed that with four years as player-coach at Rossendale RC, a Lancashire club situated between Manchester and Burnley.
"We gained a couple of promotions. I was by then a 'barnstorming' second-five, tipping the scales at 105kg and chugging the ball up."
Wood returned to New Zealand with his partner and has started a family. He has two young kids and is a production manager at Fonterra, the shift work meaning he has only limited involvement with his Pukekohe club.
He has a philosophical view of rugby that is borderline quaint when you think about it now.
"Not once did I think about getting paid for rugby when I was growing up. I've played professionally and semi-professionally but that was the furthest thing from my mind when I made that team in 1992.
"Getting that black jersey was the highest honour, the biggest reward I could imagine. You wouldn't believe how stoked I was by that. We got a tie, we got a tracksuit and a jersey. I was like, 'Oh my god, it doesn't get any better than this.'
"Money? Nah, never crossed my mind."
Wood feels blessed that he was part of the last generation who trained twice a week and played with their mates in the weekend.
"I might have had a house and car paid for but I worked fulltime.
Still, I travelled over a good chunk of the world and rugby was the catalyst for that.
"I was lucky, very lucky."