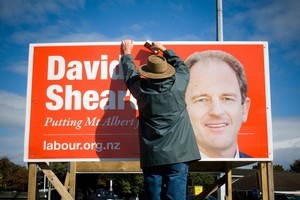 David Shearer is proud and humbled to be voted in as the Labour's new leader, and vowed to create a "clean, green, clever New Zealand" while "rejuvenating" Labour.
The former aid worker also committed to giving the vanquished David Cunliffe a senior position in the party, despite the former finance spokesman pushing Shearer hard for the party leadership.
Shearer won the majority of votes from Labour's MPs, deciding on the parties new leader. His deputy will be Grant Robertson.
Is David Shearer the best person to lead Labour? Here is the latest selection of Your Views: