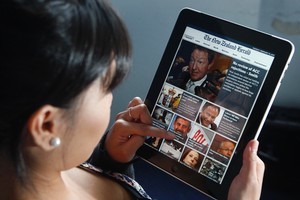 An Auckland school has triggered an uproar by placing the new iPad on its 'compulsory' stationery list for Year 9 students next year.
Orewa College last month sent a letter home to the parents of Year 8 students saying they need their "help and financial input" to provide "affordable portable computing devices such as netbooks and laptops, iPads and the smaller devices such as iTouch and smart phones" for students.
The decile nine school says it is "grasping the opportunity to step into the 21st Century with the latest technology available".
Should tablet PCs be compulsory for high school students? Here is the latest selection of Your Views: