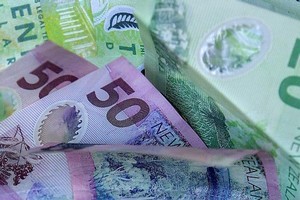 Dozens of customers stung by higher prices over multiple days have voiced anger at surcharges of up to 20 per cent at many businesses - including cafes, restaurants and privately-run A&E clinics - since New Year's Day.
Businesses are allowed to impose a surcharge on statutory holidays, but consumers have been left feeling cheated as the holiday spans four days this year. Because New Year fell on a weekend the official days off roll forward to Monday and today.
Some businesses have chosen to impose the surcharge on two of the four days, but consumers say a lack of clear, visible signage at many places has meant they ended up with added costs they weren't expecting.
Others claim businesses are being greedy in adding surcharges on the weekend days given it wasn't officially a holiday.
Restaurant association CEO Steve Mackenzie says the issue is "not news" and "there is not a lot of room for charity" in the restaurant business because of small profit margins.
Are businesses imposing holiday charges fairly? Send us Your Views.