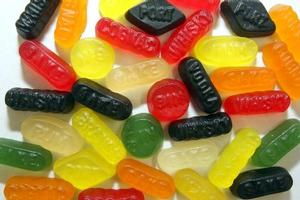 Banish the chocolate bars and lock up the gobstoppers - letting your children eat sweets could turn them into serial killers, according to psychiatrists.
The surprising claim is made by researchers who found that children who ate sweets and chocolate every day were more likely to be violent as adults.
The finding is based on analysis of almost 17,500 participants in the 1970 British Cohort Study, which showed that 10-year-olds who ate confectionery daily were significantly more likely to have been convicted for a violent crime in their early 30s.
Does eating too many sweets makes kids violent? Here is the latest selection of Your Views: