DISTURBING CONTENT
A teenage girl and two teenage boys have been arrested for allegedly forcing a woman to perform oral sex and broadcasting it on Facebook live.
Hayleigh Alexis Hudson, 19, and 17-year-old Ezzie Johnson were arrested on Wednesday night after a video of the attack went viral.
Kadari Fabien Booker, 17, was also arrested. All three remain in Harrison County Jail of bonds of $400,000 and $500,000.
The disturbing footage was viewed more than 47,000 times before it was taken down.
The abuse began in the bathroom where Johnson stood over the victim, filming her as he she performed fellatio on another man. Police will not say whether that other man was Booker.
As she knelt on the floor, others watched. At some stage, they left and the bathroom door was closed.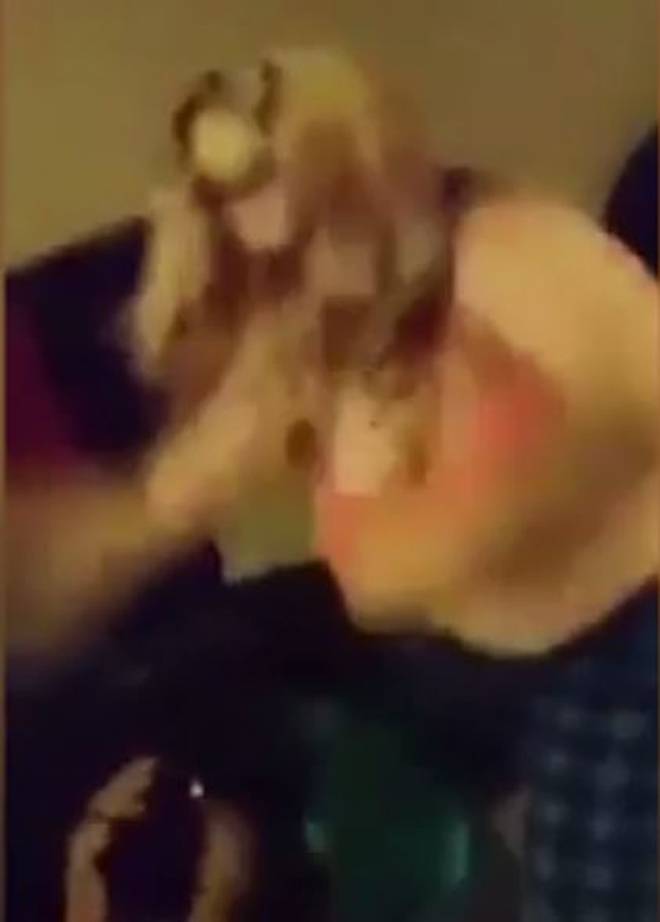 The Clarion Ledger, which viewed the footage in full before it was removed, reports that Hudson then told the woman to open the door again to allow her in.
"Unlock the door real quick. You don't have to stop just open the door. I need to get something," she said.
After opening the door, the victim and the man she was performing the sex act on left the bathroom and moved to the living room to sit with the others.
The group then allegedly began harassing her, accusing her of performing oral sex for money and demanding that she do it again so that more people would tune in to their Facebook broadcast.
When she refused, another man asked if she was ready to go home. She answered "yes" but Hudson allegedly chimed in: "She ain't going home until her throat swells up".
The next portion of the incident was captured on footage includes Hudson approaching the woman, demanding that they "fight".
She was filmed hitting the victim in the head repeatedly and dragging her to the ground. Others around them chanted "don't break it up, don't break it up".
The victim, wailing and screaming, ran to the door to be allowed out of the home but was forced back to the room.
The video ends after 1 minute 37 seconds and concludes with the group still in the home.
It was brought to police attention after scores had tuned in including one girl who wrote online: "This is gut-wrenchingly horrific. It's really, really, bad."
Police arrived at the home at 11.46pm on Tuesday. The trio were arrested on Wednesday night after police had reviewed the footage.
At a press conference on Wednesday, Gulfport Police Chief Leonard Papania said he expected to make more arrests as the investigation continued.

"Johnson is actually the one who memorialised these criminal acts by videotaping and distributing on Facebook Live.
"We are also evaluating the actions of other people present in order to determine if other charges will be forthcoming, and I can tell you with certainty there will be," he said.
He angrily lamented the trend of broadcasting inappropriate content on Facebook - a phenomenon which has grown in popularity in recent years - and admonished anyone for tuning in.
"Once again we are witnessing the dark side of social media.
"These warrants demonstrate our belief about these three individuals and their criminal acts, however, I can't help but be disturbed by the incredible number of shares and views of this crude and despicable event.
"Not too long ago, we were up to 1100 shares of that video and I think we're around 48,000 views. It speaks loudly about our culture," he said.
Hudson and Johnson had their bail set at US$400,000. Booker's was set at US$500,000.

Officers would not reveal why, saying only that a judge considered it an appropriate decision. Both of the 17-year-olds are being charged as adults.
Both Johnson and Hudson deleted their social media accounts after news of their arrest emerged.