Adventure is what took New Zealand food lover Pamela Clark to Australia, but it was love that kept her here.
Her passion for food saw her work at some of Australia's top restaurants including Vue de Monde.
It was with partner Gus Burns that the bubbly, fun-loving Clark came to call the Bellarine Peninsula, in Victoria home.
The hospitality trailblazer, 35, was killed in a head-on crash with a driver who was behind the wheel of a stolen ute during the early hours of Sunday.
She's become an innocent face of the region's road trauma, which stands at 48 deaths so far this year.
"We were together for 8 and a half years, we met while working in Queensland. I'm so lucky to have had that time with her," Burns said.
"She came here because I moved back and fell in love with the area too."
The pair moved from Queensland to Melbourne where she was front of house assistant manager at Vue de Monde, before family brought them back to the Bellarine Peninsula.
Clark's mother Sue Ogle, who shared a birthday with her daughter, said while Whangarei in New Zealand was where she came from, the Bellarine Peninsula was her home.
"She was bubbly and she had an infectious laugh. She'd run on the beach at Ocean Grove every morning with her crazy German short-haired pointer Pippa so lots of people would have known her from down there," Ogle said. "She was so dedicated to helping everyone else and working hard, that's what makes this so hard.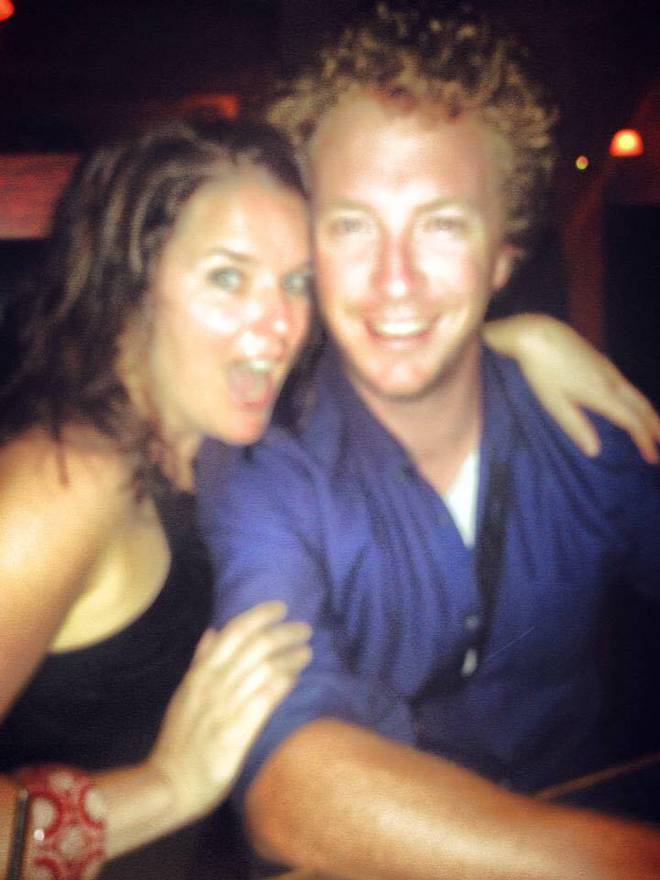 "It's just not fair. This is worse than heartbreak for us all."
Brother Russell Clark said his little sister always looked on the bright side of life.
"It's the people that make a place, and she found her people," he said.
Oakdene executive chef Marty Chichester said Clark was a beautiful soul who had become a part of his family during her three and a half years as restaurant manager.
"Pam was a special person and it takes a special person to be in this industry. You have to wear a lot of hats in this business and she had a wealth of knowledge from food to wine," he said.
"More than anything she was a presence, there was a presence about that lady and she always said to me 'Marty I'm here to make your life easier'.
"I'll never forget that."
The Oakdene restaurant manager was on her way home from work in her maroon Honda hatchback when she was hit head-on by a stolen Holden ute at about 12.25am Sunday.
She died at the scene.
The other driver, an 18-year-old in a stolen ute, was cut from the wreckage and flown to the Royal Melbourne Hospital where he remains in a critical condition.