The Taliban released a video purportedly showing two Western hostages tearfully urging US President-elect Donald Trump to negotiate with their captors to secure their release.
American Kevin King and Australian Timothy Weeks were abducted in August outside Kabul's American University of Afghanistan, where the two worked as English professors.
US Special Operations forces almost immediately launched a raid to rescue them, but did not find the hostages at the compound where they were thought to be held.
The video emerged hours after the United Arab Emirates announced that five of its diplomats were killed in blasts in Kandahar, underscoring the threats to foreigners working and living in Afghanistan.
The 13-minute video could not be independently verified, but it was emailed to reporters by a Taliban spokesman and circulated by the group's social media accounts.
Sitting in front of a light purple curtain, the two professors wept as they urged the US Government to agree to a prisoner exchange that would allow them to go free. The men appeared pale and were short of breath when speaking, and they often sobbed.
They gave the date as January 1 and said they had "been here for five months," without specifying their location. No other people were shown in the video clip.
"This is a message for the President-elect Donald Trump," the 49-year-old Weeks said to the camera. "I ask you, please . . . please negotiate with the Taliban. If you do not negotiate with them, we will be killed."
The Taliban, he said, wanted its members released from detention centres at Bagram air base and Pul-i-Charki prison, outside Kabul.
"I don't know how much longer I can go," Weeks said, rubbing his eyes. "I don't want to die here."
How Trump plans to handle Afghanistan's deepening political and security crises is unclear. Roughly 10,000 US troops remain in Afghanistan, training Afghan forces and carrying out counterterrorism operations. The United States announced this month it would send an additional 300 Marines to southern Helmand province to advise and assist Afghan troops.
Yesterday, more than 40 people were killed in a string of bombings in three major cities, including the capital.
At a meeting between Afghan and Emirati officials in Kandahar, three bombs exploded in quick succession, wounding the governor of Kandahar and the UAE ambassador to Afghanistan. Twelve others were killed.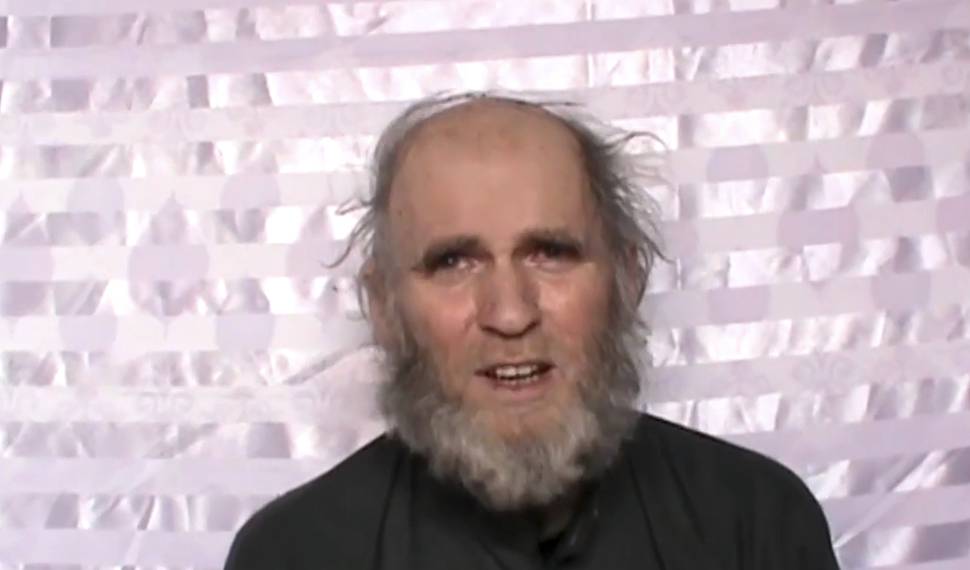 The Kandahar region is a Taliban stronghold, but the militants denied responsibility for the explosions, instead blaming them on an "internal dispute" between Afghan government officials. The group often denies roles in attacks that could provoke a local backlash.
However, the militants did assert responsibility for two bomb attacks yesterday in Kabul and the Helmand provincial capital, Lashkar Gah. Together, those blasts killed more than 40 people and injured close to 100.
The Kandahar bombing was the deadliest attack on UAE diplomats in that country's 45-year history, and it struck at a nation with deep and complicated relations in Afghanistan.
The UAE has given billions in aid to the Western-backed governments that took over after the Taliban fell in 2001. But, before that, the UAE was among the few nations that recognised the Taliban government, and the UAE's financial hub, Dubai, has come under scrutiny as a haven for money funneled out of Afghanistan.
The UAE also contributed combat troops to the Nato mission training Afghan security forces.
The Emirati diplomats were in Kandahar, along with several other high-level Afghan officials, on a "humanitarian mission," the UAE Foreign Ministry said. It added that the UAE government planned to finance a new technical institute and offer scholarships to Afghan students.