The diary of British explorer Henry Worsley has revealed the heart-wrenching moment he realised he would not finish his journey after battling weeks of extreme exhaustion and dehydration.
The 55-year-old former Army officer, from London, died after succumbing to infection 71 days in to his attempt to become the first adventurer to cross Antarctica unassisted.
With great sadness, we confirm Henry Worsley died on the 24th January 2016 in Punta Arenas https://t.co/k5KnG85kdg pic.twitter.com/xx8fNh9lbz

— Shackleton Solo (@shackletonsolo) January 25, 2016
His poignant journal entry explained he could see the summit where he was to finish his trek, but he was unable to continue after several days spent fighting blizzards and -44C temperatures.
READ MORE: The Herald's interview with Henry Worsley during his trek
Just 48 kilometres from the end of his charity trek, the married father-of-two was so sick that he was unable to move from his tent.
After being airlifted to a Chile hospital on Friday, doctors diagnosed him with bacterial peritonitis but were unable to stop the infection spreading through his body. He died yesterday morning.
In the diary recording, released to the expedition team's website, he said: "My journey is at an end. I've run out of time, physical endurance, and simple sheer ability to slide one ski in front of the other to travel the distance required to reach my goal. My summit was just out of reach. I've spent 70 days on my own in a place I love. I'll lick my wounds, they will heal over time, and I'll come to terms with the disappointment."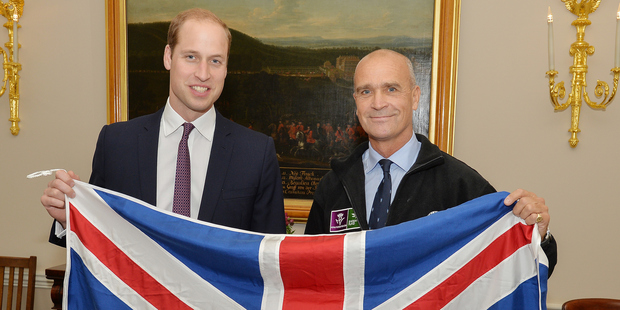 His wife Joanna, 56, said in a statement: "It is with heartbroken sadness I let you know that my husband, Henry Worsley, has died following complete organ failure; despite all efforts of ALE and medical staff at the Clinica Magallanes in Punta Arenas, Chile.
"Henry achieved his Shackleton Solo goals: of raising over £100,000 for the Endeavour Fund, to help his wounded colleagues, and so nearly completing the first unsupported crossing of the Antarctic landmass.
"A crossing made, under exceptionally difficult weather conditions, to mark the 100th anniversary of Sir Ernest Shackleton's Endurance expedition - his lifelong hero.
"On behalf of myself and family, I wish to thank the many hundreds of you who have shown unfailing support to Henry throughout his courageous final challenge and great generosity to the Endeavour Fund. Donations now total over £106,773."
The trek was raising money for the Endeavour Fund, a charity managed by the Royal Foundation of The Duke and Duchess of Cambridge and Prince Harry.
Prince William said in a statement: "Harry and I are very sad to hear of the loss of Henry Worsley. He was a man who showed great courage and determination and we are incredibly proud to be associated with him.
"Even after retiring from the Army, Henry continued to show selfless commitment to his fellow servicemen and women, by undertaking this extraordinary Shackleton solo expedition on their behalf.
"We have lost a friend, but he will remain a source of inspiration to us all, especially those who will benefit from his support to the Endeavour Fund.
"We will now make sure that his family receive the support they need at this terribly difficult time."
Mr Worsley set off from Berkner Island on November 14, in an attempt to complete British explorer Sir Ernest Shackleton's unfinished attempt 100 years on. He had a very personal connection to the expedition as his ancestor - Kiwi Frank Worsley - was skipper on the expedition's ship the Endurance.
The environment is so inhospitable that it pushes even the fittest explorer to breaking point. Daily temperatures drop to -44C while travellers must battle blizzard-like whiteouts.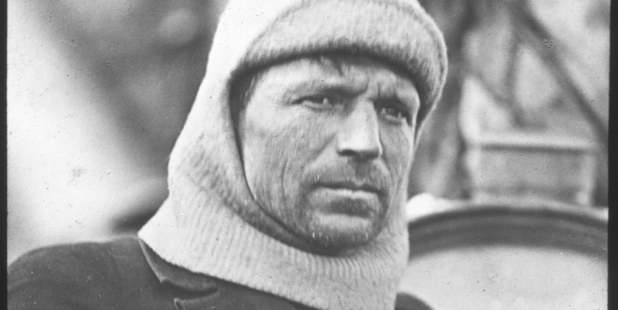 Mr Worsley aimed to make the journey completely unaided with no re-supplying and reached the South Pole on January 3.
On the way the former Lieutenant Colonel has lost a front tooth after biting on a frozen energy bar and was trapped in his tent for two days by a storm that wiped out an entire penguin colony.
He only changed his underpants once during his journey - on day 61 - and was expected to reach the finish line on the Ross Ice Shelf on Tuesday.
But last Wednesday his pace slowed dramatically, and he covered just four miles in five hours, before collapsing in his tent within sight of the Transatlantic mountains.
His wife pleaded for his team to pull him off the ice, but while the support crew flew to a nearby pick up point, they insisted they had to wait until Mr Worsley made the call.
After spending two days in his tent, he called for help on Friday evening and was flown six hours to Union Glacier camp before being airlifted on to Punta Arenas, in Chile.
In an emotional final audio message after he called for his retrieval, Mr Worsley said the first thing he wanted to do was get a hot cup of tea - and a piece of cake.
Speaking while awaiting the arrival of his rescuers, he said: "My journey is at an end. I've run out of time, physical endurance, and simple sheer ability to slide one ski in front of the other to travel the distance required to reach my goal.
"My summit was just out of reach. I've spent 70 days on my own in a place I love. I'll lick my wounds, they will heal over time, and I'll come to terms with the disappointment.
"What will lift my spirit will be the knowledge of all your support and generosity over the past two months.
"I set out on this journey to attempt the first solo unsupported crossing of the Antarctic landmass, a feat of endurance never before achieved.
"But more importantly, to raise support for The Endeavour Fund, to assist wounded soldiers in their rehabilitation. Having been a career soldier for 36 years and recently retired, it has been a way of giving back to those far less fortunate than me.
"The 71 days alone on the Antarctic with over 900 statute miles covered and a gradual grinding down of my physical endurance finally took its toll today, and it is with sadness that I report it is journey's end - so close to my goal.'
David Beckham also joined those paying tribute to the polar explorer.
Writing on Facebook, he described his own memories of the adventurer and posted a photo of himself with Mr Worsley.
"No words can describe the sadness of the loss of Henry Worsley... I was lucky enough to have met Henry on my way out to the Antarctic and I asked if I could use his Union Jack for a picture he kindly leant it to me but I could feel how special this was to him so I was so honoured that he had done this for me..,' Beckham said.
"A man that has served our country for so many years and a man that talked about his family with so much pride... Our thoughts are with Henry's family at this time.'
Fellow modern day adventurers Bear Grylls and Ben Fogle also shared their sadness at the news.
Grylls wrote: "We are devastated by this loss. One of the strongest men & bravest soldiers I know. Praying for his special family', while Fogle said: "So sad to hear that Antarctic explorer Henry Worsley @shackletonsolo has passed away. An inspiration to us all."